2015 Christmas Book Suggestions & Ice Cream Cake Recipe!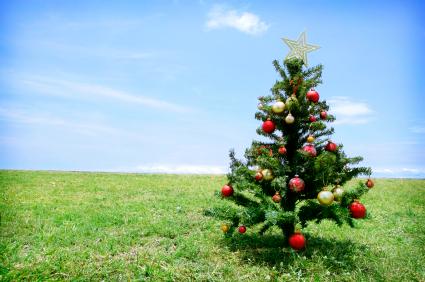 Amid 40 degree heat (with NO air conditioning I might add) we partied our way through the first family Christmas celebration yesterday. It was so much fun, with lots of laughter and jokes being shared around the Christmas tree and dinner tables.
That was AFTER they'd all managed to slog their way down the drive and negotiate the electrified bungy cord gateway keeping the cattle from entering the house yard. My brother-in-law from Brisbane (all 6'2" of him) was the only one who rang me from 100 metres away. 'Ummm … this gateway? How do I open it?'
'There's a plastic handle. Grab hold of it and then drop the cord.'
'Handle? Ummm … I don't want it to bite me.'
'You need me to come and save you?'
'Yep.'
City slickers, I don't know …
Christmas Book List
Last week I mentioned I'd give you a few book ideas to consider for your Christmas present list. I've let the side down this year a bit. Being away doing the mustering season in north western Australia from June to October, cut into my reading time in a large way.
BUT, I can give you a few recommendations based on the reading diet of both myself and a few others close to me whose reading tastes I admire.
| | |
| --- | --- |
| Wild Lands – by Nicole Alexander | My husband loves Nicole's books and Wild Lands, her 2015 release, was no exception. For the lover of sweeping Australian saga novels with historical overtones. |
| | |
| --- | --- |
| My Great-Aunt adored The Secret Years. This contemporary and historical dual narrative moves from outback Australia to Cornwall, London to war torn Papua New Guinea in a story based on family, heroism and love. | The Secret Years – Barbara Hannay |
| | |
| --- | --- |
| The Saddler Boys – Fiona Palmer | My go-to girl of rural fiction, Fiona Palmer, has once again delivered the goods with this well-rounded lovely rural love story which packs a punch. |
It's no secret that thanks to my amazing webmistress/assistant, Karen, I am a HUGE Michael Robotham fan. A man who beat Stephen King to the prestigious CWA Gold Dagger Award in 2015 for his standalone novel Life or Death. Close Your Eyes is another masterpiece. If you love, or have someone in your family who loves crime fiction, this incredibly talented Australian author is your man and this is your book.

(Karen - If you've not read Shatter (from earlier in this series) you might want to start there - which will be no trial!)

Close Your Eyes – Michael Robotham

 
The Cuckoo's Calling & The Silkworm – Robert Galbraith

 

Aka J K Rowling, Robert Galbraith is my new literary love. I couldn't put these books down. Cormoran Strike is my new Jack Reacher. Sigh. (Lee Child novels) These two books are from previous years but I suggest you start with The Cuckoo's Calling so you can enjoy the series to the max.
What I want to read over Christmas …
Spirits of the Ghan – Judy Nunn

 

Set in and around the world famous Ghan train, deep in the Australian outback, Judy Nunn always delivers well researched, captivating Australian sagas.
As you can probably tell from my comments as well, my webmistress is quite a fan of Crime Fiction. She's added a couple of recommendations that might work for fans of my books as well.
Felicity Young's Dody McCleland Series

 

Historical Crime fiction set in England around the Suffragette Movement, Dody McCleland is a qualified doctor working as an autopsy specialist in a time of massive change for women. Beautifully researched and elegantly written, this is a great series from WA based Felicity Young.
Another Australian historical crime series, written by ex-lawyer and Truffle Farmer Sulari Gentill who lives in the stunning Snowy Mountains, these books are written with great historical authenticity and a beautifully pitched touch given that they sometimes cover very tricky subject matter. 

Sulari Gentill's Rowland Sinclair series

 
And it wouldn't be a newsletter from me without a recipe!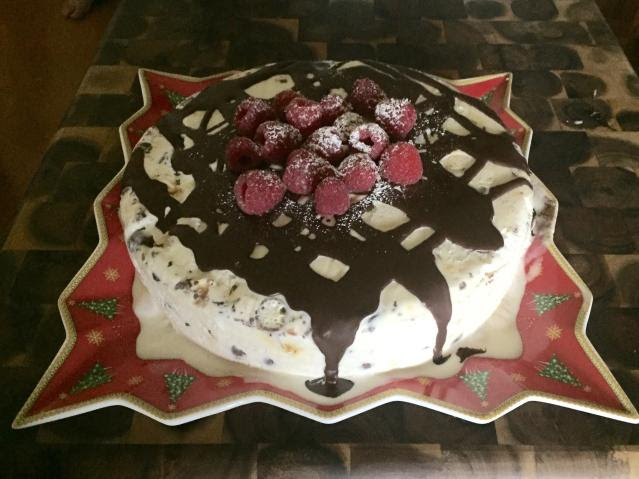 Ingredients:
4 litres of vanilla ice-cream
400 g of chocolate honey-comb pieces, chopped into chunks
or 200gms chocolate honey-comb pieces (chopped) and a bag of maltesers
220g bottle of chocolate Ice-Magic
Fresh berries & icing sugar
Put 4 litres of ice-cream into 2 big bowls (Half ice-cream between the two). Leave to soften for 10 minutes (don't let it melt).
Gently fold in the chopped honeycomb (&/or maltesers). Grease a 26cm spring-form tin. Line base and sides with 2 layers of baking paper. I suggest you go 2-3cm above the edge of the pan with the paper, creating 'hungry-boards', so you can get all that yummy ice-cream into the tin.
Spoon ice-cream mixture into the tin and level with a knife or spatula. Freeze overnight.
Just before serving tip ice-cream cake from tin (I removed sides of tin along with the paper, laid a plate on the 'top' and tipped the cake upside down so the bottom became the top.) Drizzle immediately with Ice Magic, allow a minute or so to harden then top with fresh fruit. Sift icing sugar over the fruit to finish.
This cake goes ultra well with plum pudding but it would be terrific with any other desert or just by itself.
Note: You can replace the honey-comb/maltesers with other lollies or chocolate bar treats. Let your imagination run wild!