And it's onto New South Wales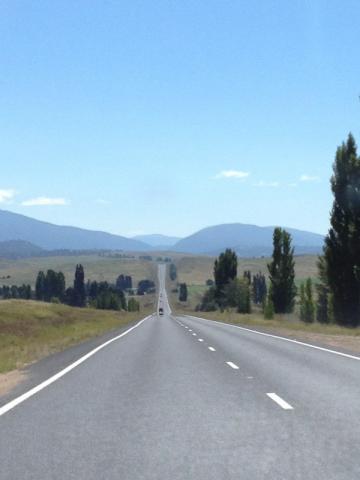 Actually as I post this I'm in NSW, but when I dreamed up this blog posting, I was heading there... I think.
Now everyone should be as thoroughly confused as I am these days!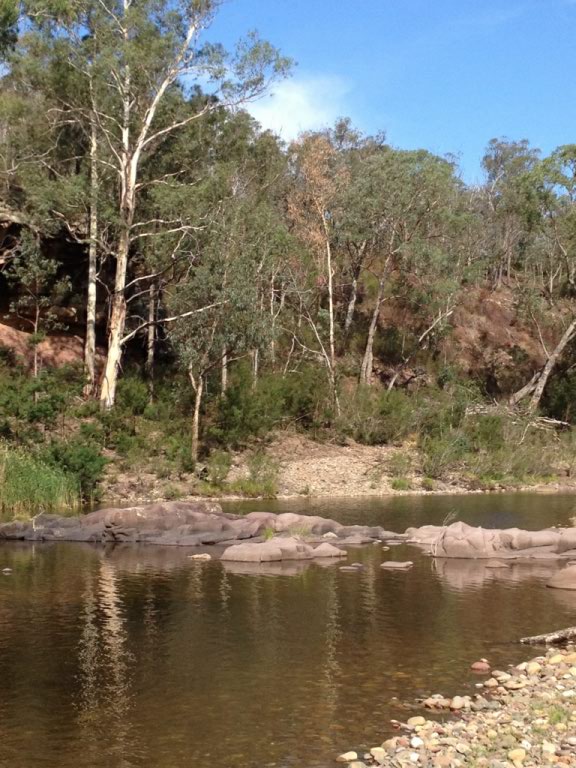 But it was lovely to get home last weekend, a weekend full of favourite things - family, country music, & swimming at a local waterhole, we're back on the road and staring at the black top for 8hrs and 26 minutes according to Kate, the illustrious GPS.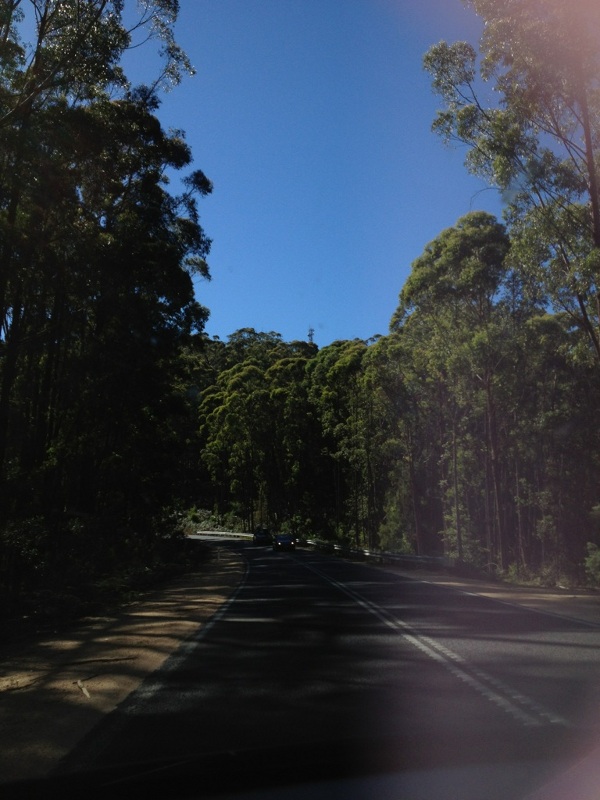 Note I said Kate, because I've ditched 'Karen' and I'm now on the road with my wonderful friend Andrea, and HER geographical nemesis is Kate 
(and your website Karen is very grateful as now she can stop feeling worried everytime you're yelling at 'Karen'!)
Mind you - we chose 'Kate' because 'Frank from Australia' was waayyyy tooo slow ... 
Anyway - here we were heading through Far East Gippsland on the way up.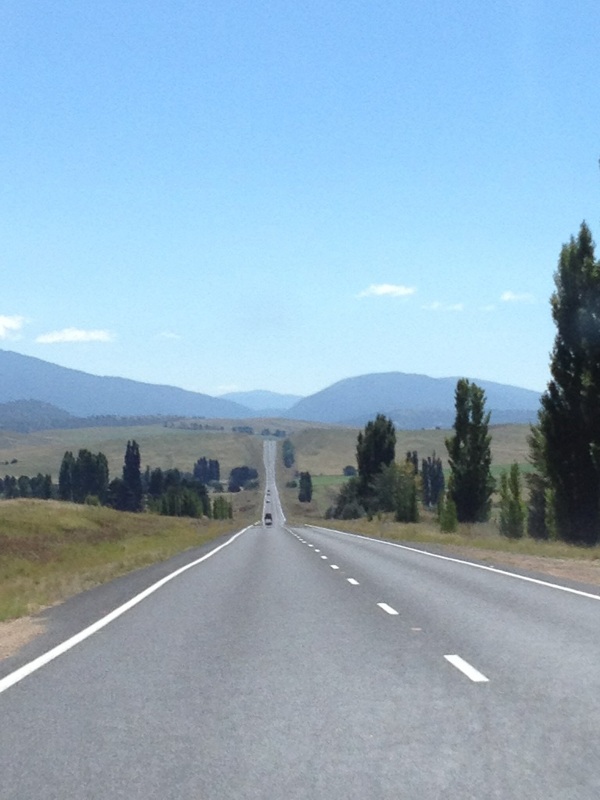 And onto the Monaro Highway!
and on
and on