April Reading Suggestions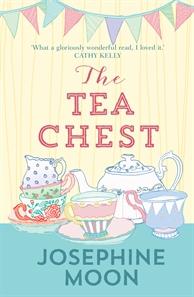 As you may know or at least heard me mention at some stage, I can't read rural novels while I'm writing. And as I'm head down derriere up frantically working on another book, I can't read these fabulous new offerings that are coming out in time for Easter and Mother's Day. But the wonderful thing is … you can!
BUT I can read anything not rural like the most delightful book I've just finished which had me wishing I didn't buy the coffee machine from Myers, I should've take shares in a 'tea shop' instead. I'm talking about Josephine Moon's THE TEA CHEST. It's pages of reading are simply a restorative fix for the soul. More on that below.
At present I thought I'd just give you a snapshot of a some books appearing on the shelves at the moment, just in case you're in need of a read over the holidays to keep you sane while the kids run rampant.
In no particular order, some books hitting the shelves at present are: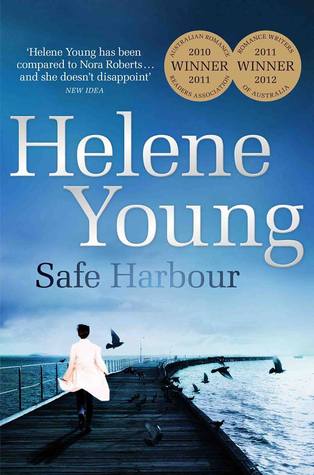 Helene Young's SAFE HARBOUR
When Darcy Fletcher drags a handsome sailor from a stricken yacht, she finds herself drawn into his mysterious world.  Having saved his life can she now rescue him from his dark past? Or will that endanger all she holds most dear?
Noah, keeper of the peace and guardian of the Banskia Cove secrets, knows he can't he tell Darcy the real reason this man has washed up on their shores. If she knew the links between the stranger and her own dysfunctional family, she'd flee the Cove and he'd lose her love forever.
As they take refuge in an old whaling station, only one thing is certain – by morning, no one will be the same again. Lies will surface. Hearts will break, and not all will find safe harbour.
A heart-stopping novel of high drama and desire by Australia's award-winning master of romantic suspense.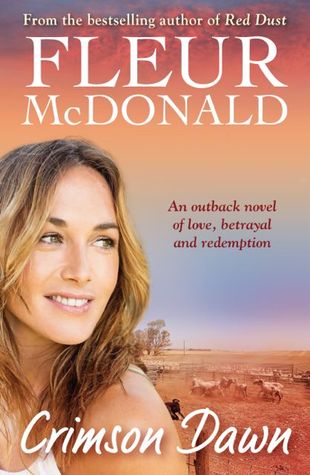 Fleur McDonald's CRIMSON DAWN
Since inheriting Nambina, the property that's been in her family for generations, Laura Murphy has worked wonders. Rather than just focus on farming she has set up a successful school teaching women the basics of managing a property - from fencing and mustering to handling the financial side of the business. 

But the notoriously self-reliant Laura is lonely and still scarred by a tragedy from her past. She's also grappling with the hostility of her nearest neighbour and former best friend, Meghan Hunter. The fact that Laura's ex-boyfriend Josh is Meghan's brother only makes things worse.

 When a solicitor contacts Laura saying his clients may have a claim over Nambina, her entire world is turned upside down, and she has to call on all her determination to hold on to the property she's worked so hard to build. In the process she realises she must reach out to friends and loved ones or risk losing everything.


This inspirational novel celebrates strength in the face of adversity as well as the enriching power of love.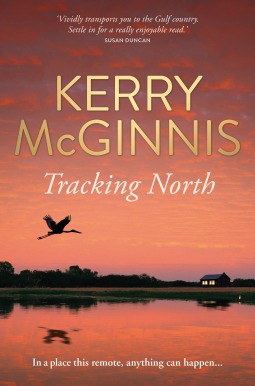 Kerry McGinnis' TRACKING NORTH
Kelly Roberts finds refuge in the rugged and remote cattle country of northern Australia, but when tragedy strikes she is forced to find a new life for herself and her children outside of Rainsford Station.
She retreats to the family's only asset – a freehold block of land owned jointly by her eccentric father-in-law, Quinn. In the valley at Evergreen Springs, Quinn hopes the fractured family might all come together to start over again.
Life in Queensland's far north is wildly unpredictable, with daily challenges and the wet season, in all its wild majesty, to survive. But when twelve-year-old Rob makes the gruesome discovery of a dead body in the valley, real peril comes far too close to home.
Tracking North is a beautiful family story about life in the stunning Gulf Country, one of the world's most unique and fascinating places.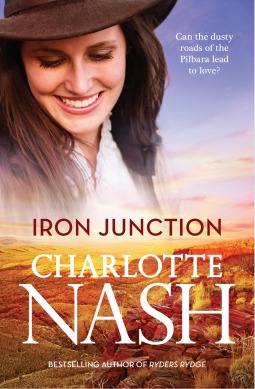 Charlotte Nash's IRON JUNCTION
Overwhelmed by her family's expectations, Dr Beth Harding leaves Sydney behind and takes a locum job in the mining town of Iron Junction. With tensions in the mine running high, and feeling like an outsider, Beth is soon convinced the move was a huge mistake. That is, until she meets Will, who could make the difference between her leaving or staying.
For Will Walker, working on his father's cattle farm was never the life he wanted. Instead, he's traded a broad-brim for a hard hat and headed out to the mines. Iron Junction seems like just another gig in the long road that's taking him further from home. But in the independent, fly-in, fly-out life, he hadn't counted on meeting Beth on an isolated Pilbara road.
Finding each other forces Will to face his past, just as Beth confronts her future. With so much at stake, will they be brave enough to love each other despite everything that stands in their way?
Escape to the rugged Pilbara with this captivating story about making your own future and finding love on the way.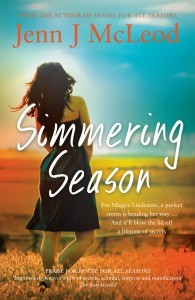 Jenn J. McLeod's SIMMERING SEASON (follow on from HOUSE FOR ALL SEASONS)
Back in Calingarry Crossing to sell the family pub, Maggie Lindeman has no idea a perfect storm is heading her way until her past and present collide with the unexpected.
Maggie once had a crush on Dan Ireland, now a work-weary police crash investigator, still hell-bent on punishing himself for his misspent youth. Dan has ample reason for not going home to Calingarry Crossing for the school reunion, but one very good reason why he should.
Maggie is dealing with a restless seventeen-year-old son, a father with dementia, a fame-obsessed musician husband, a dwindling bank account and a country pub that just won't sell.
The last thing she needs is a surprise houseguest for the summer. Fiona Bailey-Blair, daughter of an old friend and spoilt with everything but the truth, whips up a maelstrom of gossip when she blows into town.
This storm season, when a school reunion brings home more than memories, Maggie Lindeman will discover there's no keeping a lid on some secrets.
And of course … the book I've just finished which has made me want to demand a tea shop open somewhere in the hills of Glenmaggie. The thought of vanilla and marshmallow chai with 'wee pieces of white marshmallow included …' or 'honeycomb and lavender chai with real pieces of honeycomb and lavender flowers' or 'Elizabeth had gone for a peppermint mint-chocolate chai …', makes me want to get in the Landcruiser and drive three hours to the city to find a TEA CHEST.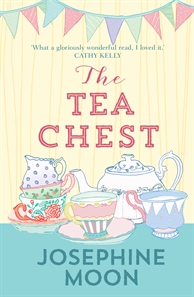 Josephine Moon's THE TEA CHEST
Kate Fullerton, talented tea designer and now co-owner of The Tea Chest, could never have imagined that she'd be flying from Brisbane to London, risking her young family's future, to save the business she loves from the woman who wants to shut it down.

Meanwhile, Leila Morton has just lost her job; and if Elizabeth Clancy had known today was the day she would appear on the nightly news, she might at least have put on some clothes. Both need to move on.

 When Kate's, Leila's and Elizabeth's paths cross, they throw themselves into realising Kate's vision of the newest and most delectable tea shop in London, The Tea Chest. But with the very real possibility that The Tea Chest may fail, the three women are forced to decide what's important to each of them.

 An enchanting, witty novel about the unexpected situations life throws at us, and how love and friendship help us through. Written with heart and infused with the seductive scents of bergamot, Indian spices, lemon, rose and caramel, it's a world you won't want to leave.
A beautifully engaging novel set in the world of a boutique teashop. With rose petals, cinnamon bark and orange peel scenting the air, three women come together from very different backgrounds and learn to trust themselves, and each other, on their way forward. For readers who love the books of Liane Moriarty, Cathy Kelly and Monica McInerney.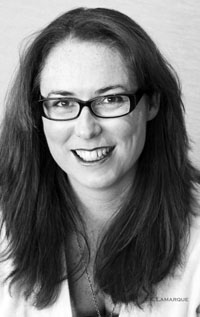 Josephine Moon writes about strong, creative women making their mark on the world. She describes her stories as 'books like brownies': indulgent, comforting, a treat for the senses, but filling, and with chunky nuts to chew on. Josephine lives with her witty and funny husband and their son, who is without doubt the most amazing, intelligent and gorgeous creature to ever walk the earth, and their extraordinarily large and diverse animal family on acreage on the Sunshine Coast in Queensland. They are currently renovating a house for profit to maintain Josephine's passion for horses and imported fine chocolate.