Christmas is Coming - Angela Savage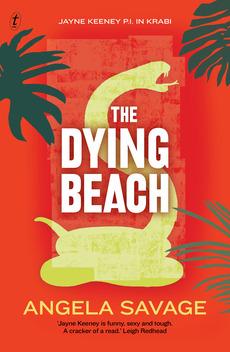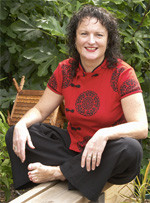 The Dying Beach is the new novel by Australian author Angela Savage. Angela sets her series in Thailand, a place, people and culture that she loves and knows. Each of the books has a really strong sense of those elements interwoven with a very accessible and topical crime element, ably investigated by Private Investigator Jayne Keeney. 
Angela Savage went to Southeast Asia in 1992 on a six-month scholarship and ended up staying six years. Based in Vientiane, Hanoi and later Bangkok, she managed a HIV/AIDS prevention program for the Australian Red Cross that covered Laos, Vietnam, Cambodia, Burma and southern China. She returned home to Melbourne in 1998 determined to nurture her dream of becoming a published author.
REMINDER: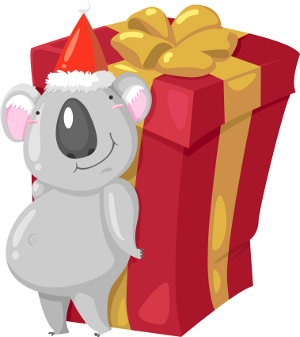 Remember to share, tweet, retweet, mention any of these posts on Facebook and Twitter using the tag #bushchristmas and you'll go into the draw for a $75.00 Booktopia voucher.
Leave a comment here for your chance to get a Christmas Card direct from Angela, or maybe a free book from the giveaway pile.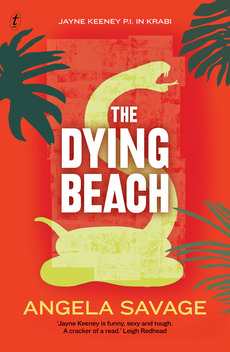 My Latest Release
The Dying Beach is the third novel in my Jayne Keeney PI series. Jayne's new partner and lover, Rajiv Patel has done such a good job of knocking her Bangkok-based PI business into shape that they can afford to take a break. But their idyllic holiday in Krabi on Thailand's southwest coast is derailed when their young tour guide's body is found floating in a cave. The death of the tour guide, whose nickname, Pla, means 'fish', is ruled as accidental. But Jayne suspects foul play. Despite Rajiv's misgivings, Keeney and Patel Investigations are soon on the case, one involving environmental outrages in the face of competing interests and official indifference.
What was the idea/the revelation/the 'kicking off point'/the impetus for writing this particular novel?
I first visited Krabi in 2009 and couldn't believe I'd been travelling in Thailand for nearly 25 years without ever having made it to this exquisite part of the country. Straight away, I knew I wanted to set a novel there, giving me the perfect excuse to go back.
What is your funniest 'real life' Christmas story?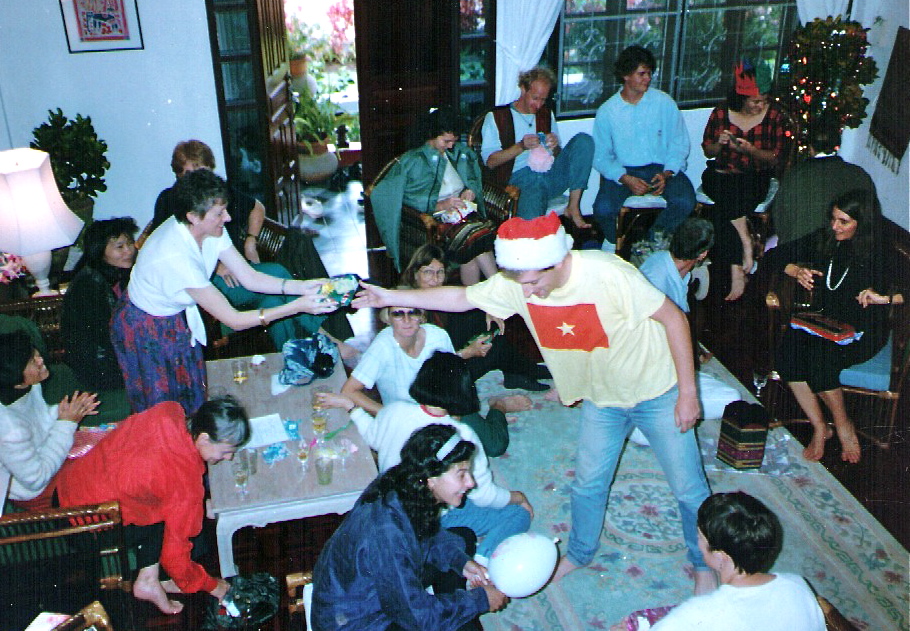 I have fond memories of my partner Andrew playing Santa in 1992, when we were living in the Lao capital, Vientiane, and wearing the flag of communist Vietnam on his T-shirt as he handed out presents. Christmas in Bangkok is always fun, too. Where else would you find Snow White and the Seven Dwarves popping up in a nativity scene?
Best Christmas present you've ever received?
My daughter. She was due on Christmas Eve and arrived a few days later. Nothing else will ever come close.
Incidentally, her name, Natasha, means 'gift of Christmas', though we had it picked out for more than ten years before she was born.
Worst Christmas present you've ever received?
The worst Christmas presents in my experience are those where the giver thinks they've done really well, when all they've done is demonstrate how little they know you. Expensive jewelry I'd never wear from ex-boyfriends comes to mind (*shudder*).
Best Christmas present you've ever bought for someone else?
Back when I was still in high school, I asked a friend what she wanted for Christmas and she said, "Ernest Hart* with a red ribbon around his neck." In exchange for dinner at the Pancake Parlour, I convinced Ernest to turn up at my friend's Christmas party, red ribbon and all, kiss her on the cheek, and wish her Happy Christmas. My friend was speechless. It was magic! (*names have been changed)
This Christmas, who would be the best person to buy your novel for?
The Dying Beach is the ideal gift for fans of crime fiction, people travelling to Thailand, or people dreaming of travelling to Thailand.
Exotic locations, sun-drenched beaches, romance, sex, death, corruption and cobras—what more could you want in a Christmas holiday read?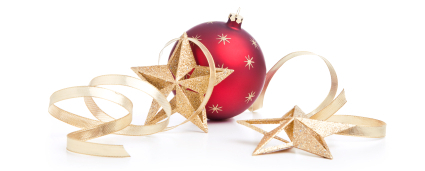 Part of the great fun of this series is that I've tried to find authors and books that might be a little outside what my normal readers would find. And "her behind the website" has been muttering in my ear for ages about Angela and her books, so what I couldn't resist asking if she would join us here.
I'm told (pointedly :) ) that the joy of these books is the obvious pleasure that Angela has in describing the places and people of Thailand. They aren't just gushing travelogue's though - with real issues being explored and the difficulties experienced by many of the characters very realistic and sometimes very moving. In particular there's a link with our rural world in the latest book, as the people of small villages battle big business interference and damage from afar.