Christmas is Coming - Rachael Johns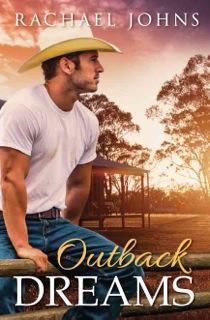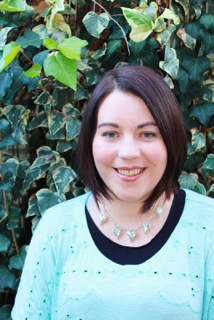 Rachael Johns' latest release is OUTBACK DREAMS, the first in a series of three. On the shelf at your local bookstore now, it's selling it's socks off. She joins me today in the Christmas is Coming Series to answer some questions.
REMINDER: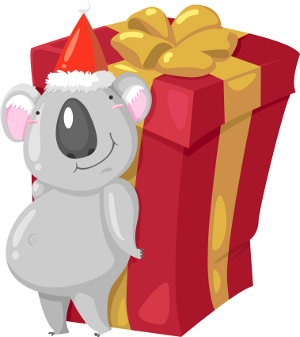 Remember to share, tweet, retweet, mention any of these posts on Facebook and Twitter using the tag #bushchristmas and you'll go into the draw for a $75.00 Booktopia voucher.
Leave a comment here for your chance to get a Christmas Card direct from Rachael, or maybe a free book from the giveaway pile.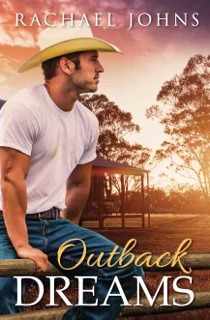 My Latest Release
OUTBACK DREAMS is a friends to lovers story about working out what you want in your life and grabbing hold of it with everything you've got. Set in small town Bunyip Bay, it's the first in at least three books about this town and the people in it. Faith Forrester has been playing Cinderella to her dad and brother for far too long and decides to do something to change her life. Daniel (Monty) Montgomery has wanted to buy his own farm since his parents sold the family property when he was ten years old. A drunken night sets both of them off on an adventure they never imagined possible. 
What was the idea/the revelation/the 'kicking off point'/the impetus for writing this particular novel?
This novel deals with Autism as the hero's brother is autistic and this has greatly affected the hero and shaped the person he is at the beginning of the book. I chose to explore autism for a number of reasons, but the main one was that at the time I began writing the book, my son was being tested for Autism and I was doing lots of reading around the issue. I wanted to portray Autism in a realistic, empathetic but uplifting manner.
What is your funniest 'real life' Christmas story?
When I was about ten years old we went to a family friend's place for Christmas. We went swimming at Scarborough Beach and I got stung by a jellyfish. Later I got stung by a red back spider but didn't find out until much later what it was. The Mum of where we were was helping put calamine lotion on my back/butt and her teenage son walked in by accident. I was HORRIFIED. Still can't to look him in the eye all these years later!
Best Christmas present you've ever received?
A remote control car from my then fiancé! This is something I'd ALWAYS wanted as a child but never got. It was lots and lots of fun and survived till I had kids and they got a hold of it!
Worst Christmas present you've ever received?
I'm going to cheat here – as someone who HATES sport and doesn't play any, a baseball mitt seemed like the worst Christmas present ever. But when my husband explained he'd bought it cos he'd always liked the idea of chucking them and a ball in the back of the car and pulling over on long journeys to throw the ball to each other, I saw the appeal. He made it sound much more romantic and promised this was something he'd always thought about but had never bought anyone until he met me!
Best Christmas present you've ever bought for someone else?
Tickets to see Top Gear Live. Hubby is a mad keen fan of the TV show and when they did a live show in Perth, I HAD to buy them. I'm sure I've bought other meaningful things but my mind is blank today!
This Christmas, who would be the best person to buy your novel for?
Anyone who likes a feel-good story, romance and happily ever afters, especially if those elements take place in a small town. Funny, I always thought it would be mostly women reading my books, but the number of men who tell me they have constantly surprises me! So go on, buy OUTBACK DREAMS for just about anyone!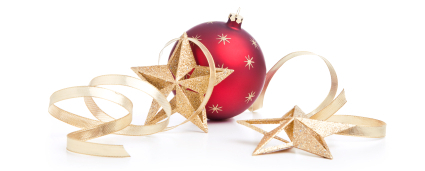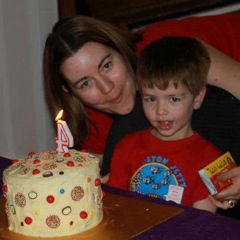 Rach, a former english teacher now turned talented author, comes from a small country town in WA where she and her husband run the local supermarket. Mum to three young 'hero's in training', her Christmas is bound to be super, dooper busy. 
Rachael has kindly donated a signed copy of both her previous books, Jilted and Mandrought to give away. And then there's a personally inscribed Christmas card coming some lucky readers way. So leave a comment below to go in the draw to win one of these wonderful gifts.