Farm World 2014 Wrap Up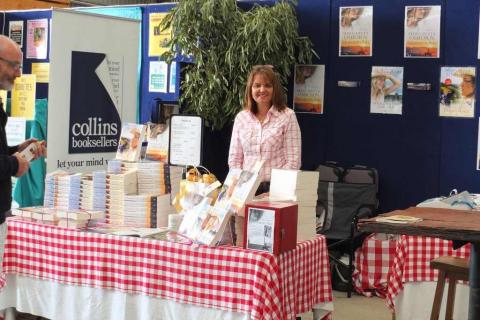 Farm World at Lardner Park Warragul, one of the biggest farm field days in the country, is over for another year and this little black duck has taken a week to get over it!
You would have read my earlier post about getting the stall set up, and what with all those reversing van problems I didn't get a chance to take a photo of the stall itself until day 1 …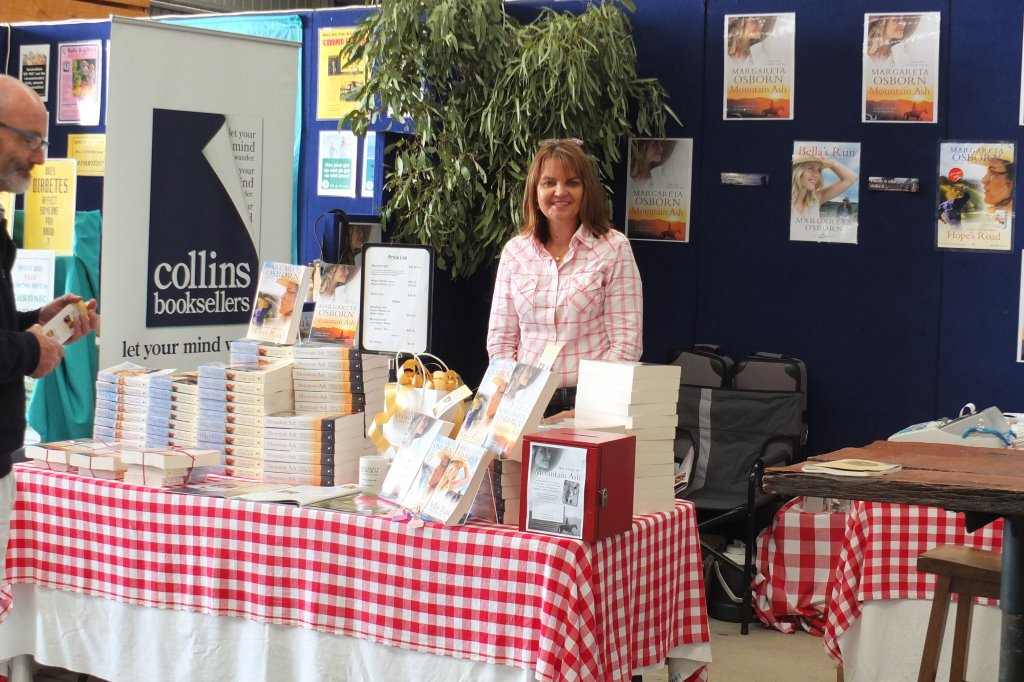 Everything nicely filled up our fabulous corner site of 3m X 3m. Which I guess kind of meant you couldn't really miss us, and it was fabulous to catch up with so many wonderful readers of books (whoever said reading is dead!).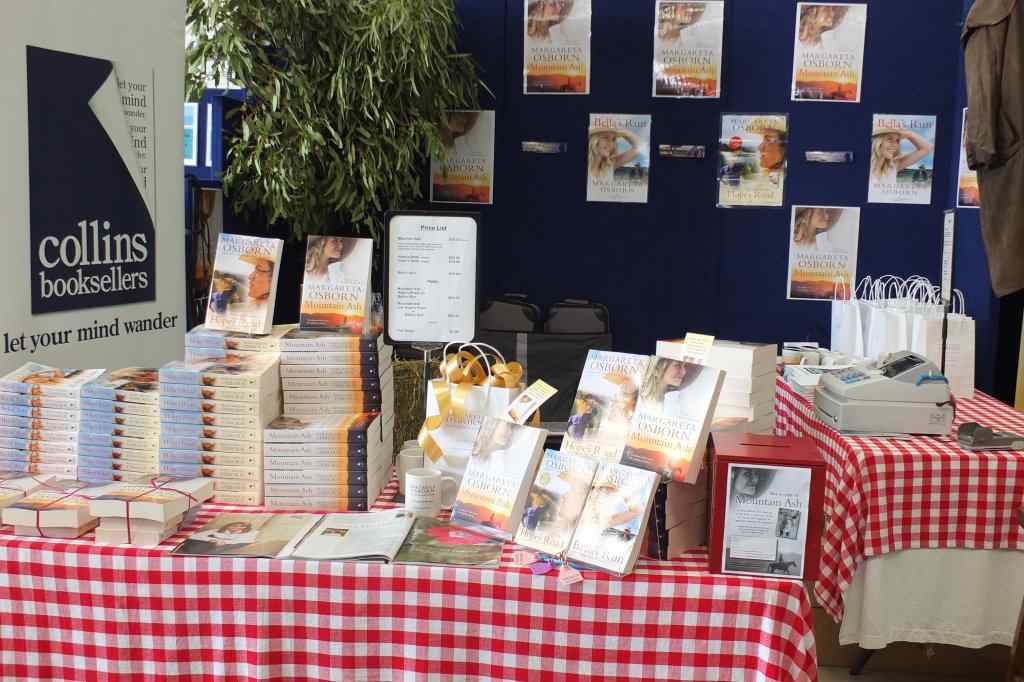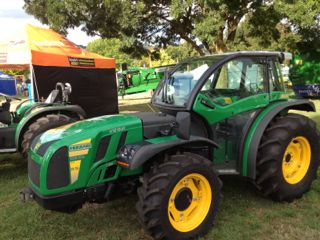 Maybe it was the proximity of all those wonderful tractors (I'm easily distracted by tractors), but to be honest I felt really lucky to be signing what felt like tractor loads of books.
By the end of the event it kind of felt like I might need a bigger tractor (or at least that was my excuse for the fond gazing and sighing that was going on beside this beauty!).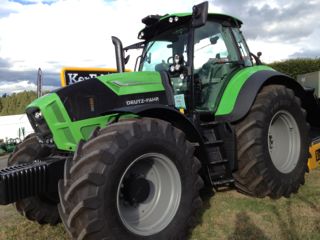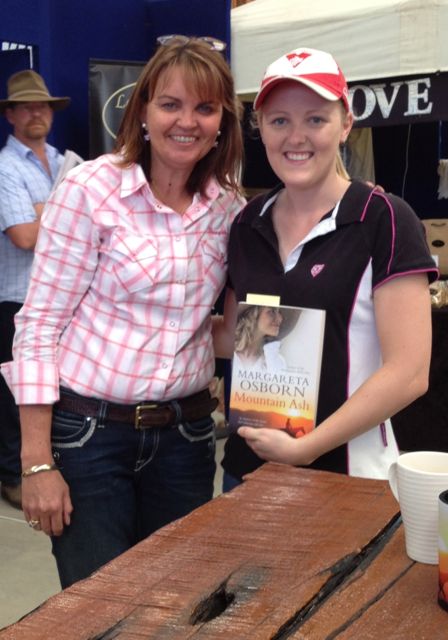 Sigh. Sorry... where was I - oh that's right Farm World - stall. Books.
The very best part of the entire field days was the number of lovely people that dropped in to say hello and agreed to be photographed with me and their copy of Mountain Ash.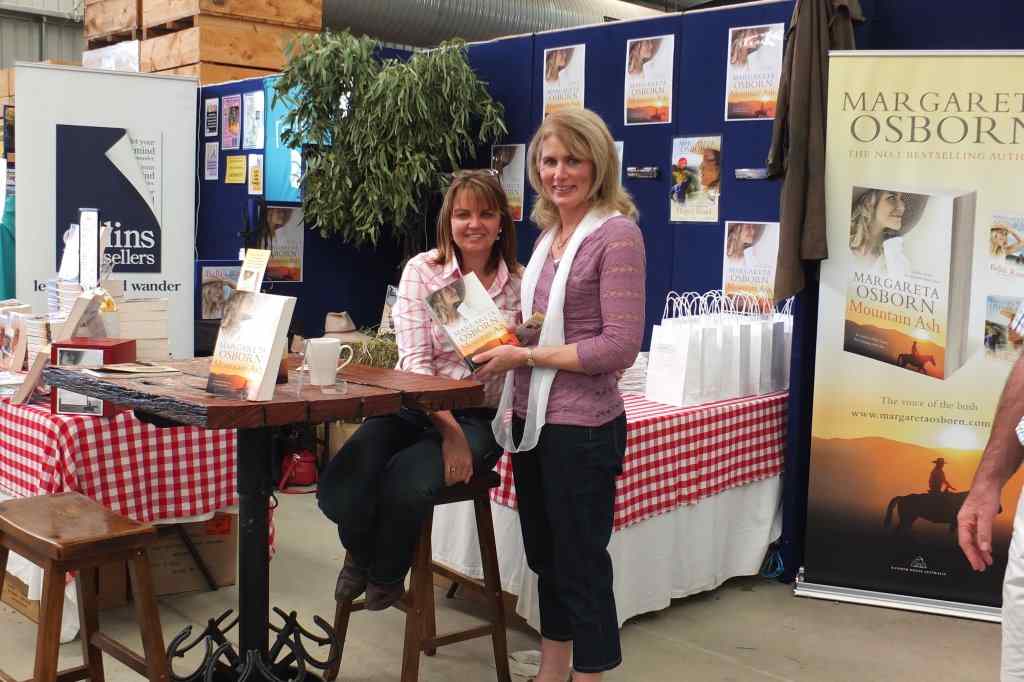 But I love signing novels and talking about books, and farming, and country life in general, and I signed and signed, until all my special signing pens were out of ink ...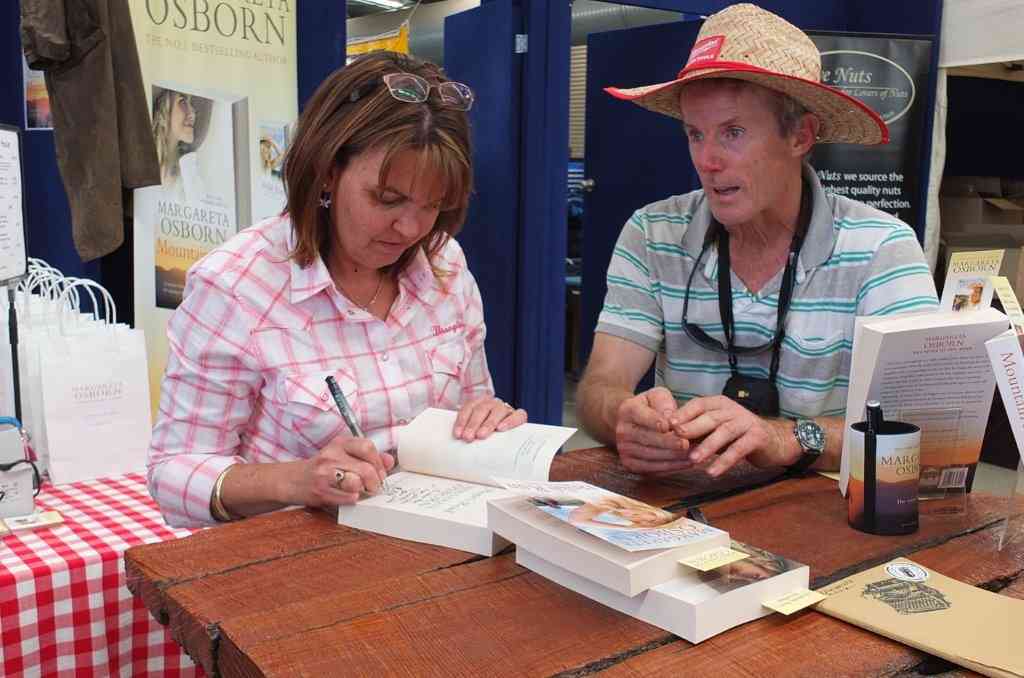 And I nearly (okay, well only nearly) ran out of puff with talking ... stop laughing. I do stop talking sometimes.
Anyway ... thank heavens my father (who, after trying every pen he could in Officeworks, found me the most awesome, free flowing scribing apparatus an author could wish for) stocked me up with refills (he's such a good Dad).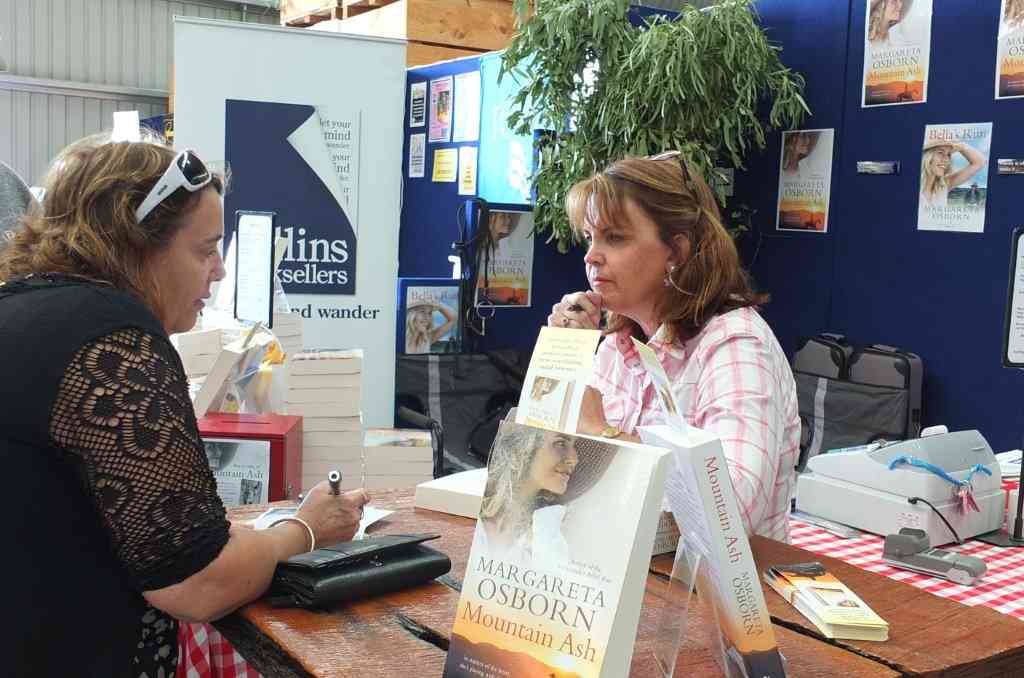 It was so humbling to listen to all the enthusiasm from readers for Australian rural books.
Hearing people enthuse over the fact these are stories they can relate to, and then, when they add they also love a book with an infusion of 'delicious romance'. (I think one fellow - a repeat buyer - described them as delightfully saucy!), well I had to go and have an ice-cream after that conversation.
Which of course led to tractors, although these were tiny model ones for my son (who takes after his father in the 'I love tractors' department) Isn't this old truck totally cool?!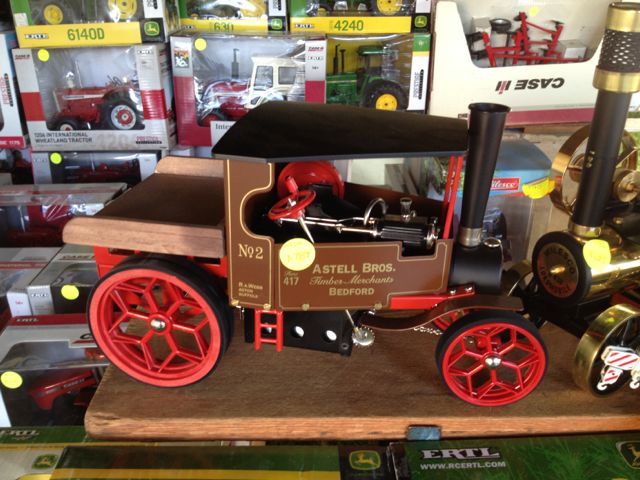 Oops … distractions again …
Which speaking of distractions, each year I have an Alpaca come to visit me. Eli started out coming to my stall as a baby (bottle fed by his owner, Jenny, from the age of 3 days, so he thinks Jenny is his mother). He came back last year just after I'd been drenched by a downpour of rain (note the 'hat hair') …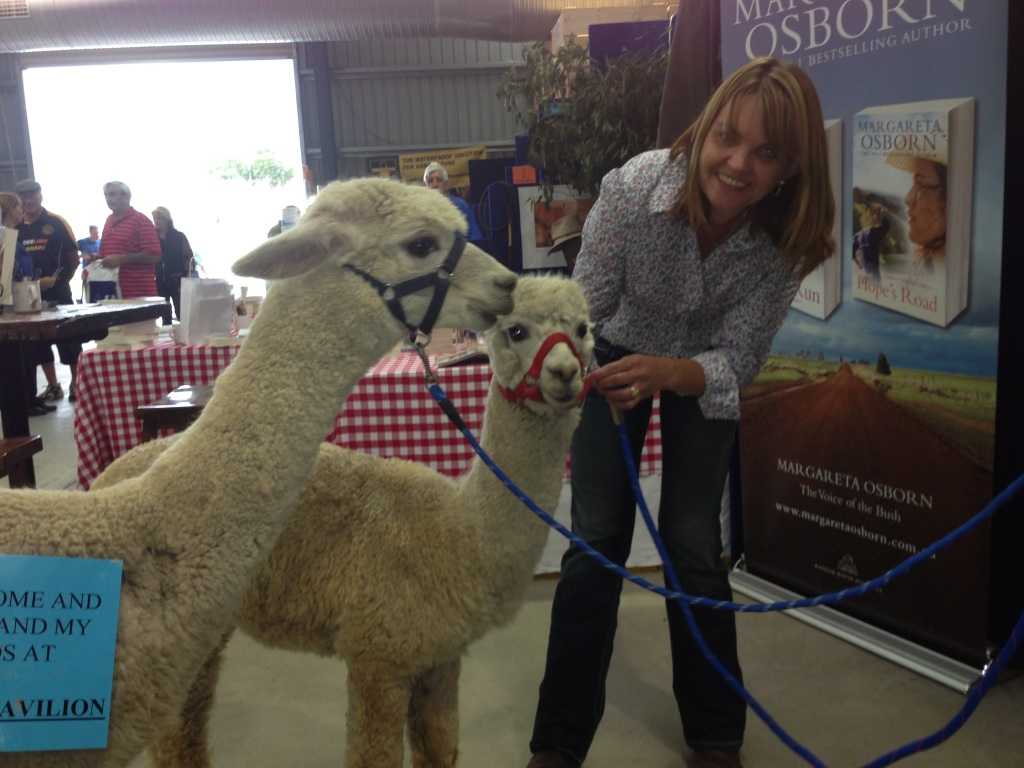 And he was back again this year to buy his book and trying very unsuccessfully to hide his grown-up body behind Jenny, but I was so excited about patting him and saying hello I forgot to take a photo! (massive head slap!)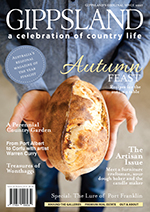 We were also extremely fortunate, again, to have the Gippsland Country Life Magazine supporting a fabulous competition for those who bought MOUNTAIN ASH at the field days.
So without further ado and if you'd just sound a bit of a drumroll in your heads
 the winners of the five 12 month subscriptions to the absolutely gorgeous Gippsland Country Life magazine were:
Rosie Harris, Ballangeich
Kim Berklemans, Toongabbie
Brenda Nicholls, Bairnsdale
Kate Reedy, Cranbourne South
Evelyn Hogg, Leongatha
The winners have been contacted and can expect to receive their first Gippsland Country Life magazine in time for winter.
Many thanks to all who entered the competition and massive congratulations to the winners, you will adore this stunning 'home-grown' coffee table magazine. 
~~~~
It's been a busy year so far, what with manuscript timeframes, buying and moving properties and releasing MOUNTAIN ASH, but events like Farm World remind me of your eagerness to read 'my kind' of books which just refuels my zest for writing. 
And so it was with an exhausted but very light heart that I called into the very cute Cowwarr store on the way home for a 'lolly stop'…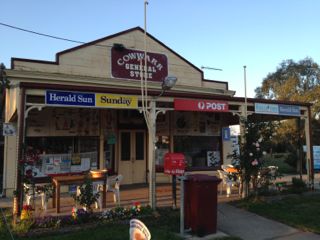 My little bag of jubes were a celebration of sorts to say 'here's cheers' to the next book and another Farm World to look forward to next year.
A massive thank you goes to the wonderful people of Gippsland for their incredible support of a locally born and bred author. Your generous and enthusiastic support for me and my books never fails to move me.
I sincerely want to thank you all.