Great books for Father's Day ...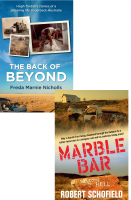 Every now and then I get sent books to review for publishers. Today's two great reads have come courtesy of Allen & Unwin and just in time for Father's Day. Read to the bottom and you could win a copy of each great book!
BACK OF BEYOND - FREDA MARNIE NICHOLLS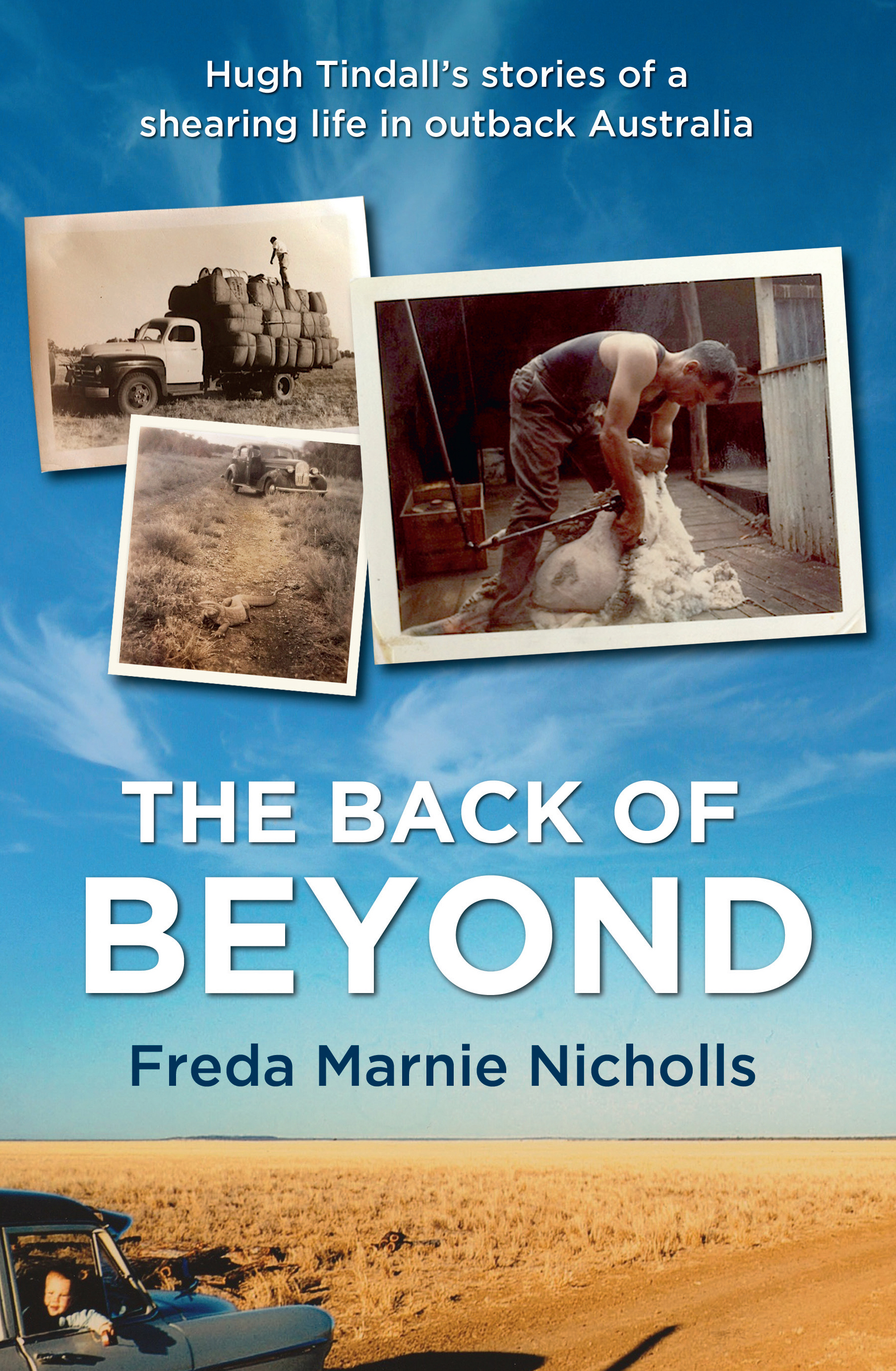 BACK OF BEYOND is a pearler of a novel from the delightful Freda Marnie Nicholls. I first came across Freda's work when she collaborated with sister, Zelie Bullen, a renown animal trainer (think War Horse, Charlotte's Web & Racing Stripes) on Zelie's autobiography, LOVE, SWEAT & TEARS (2013). Autobiography's usually aren't my favourite reading matter due to their often dry tone. They just don't hold my interest for very long. This is not the case with Freda's books. The prose is down-to-earth, honest and almost lyrical in parts. The subjects of her attention have led intriguing and fascinating lives. They are the people you would meet down the street, or at a BBQ and have no idea of their backstory unless someone else told you.  
In BACK OF BEYOND Freda authentically captures the voice of former sheep shearer, dingo trapper and horse breaker, Hugh Tindall, as he reminisces on his extraordinary life in outback Queensland. I was hooked from page one as I felt Hugh was in my head, telling me about his life on the land in an era where times were tough and living was hard. Respect and admiration for his wife, fellow workers and the outback itself, shines through this novel as Hugh recounts his life in a dry and laconic manner. 
From a poor man's selection on the Diamantina in 1928, to owning six large stations with his family. From shearing his first 100 sheep a day at the age of sixteen, to organising sheds in the long running 1956 shearer's strike, Hugh gives a an honest account of life in isolated outback Queensland where the tough survived or died.
I tip my hat to Freda Marnie Nicholls for the manner in which she has crafted this story, allowing the distinctive voice of Hugh to become the "voice of the novel", something some autobiographical novels fail to do. It is also a novel which is very easy to read and not a hard slog. Full credit also goes to Hugh, for having the courage to share his story with us. So often we don't write this kind of literary gold down and thus, rich tales of a bygone era are lost in the dust motes of the past. 
Out of all the books hitting the shelves in time for Father's Day, BACK OF BEYOND is the one I will be buying MY father, as I know he will love this easy-reading recount of Hugh Tindall and his extraordinary life.
MARBLE BAR - ROBERT SCHOFIELD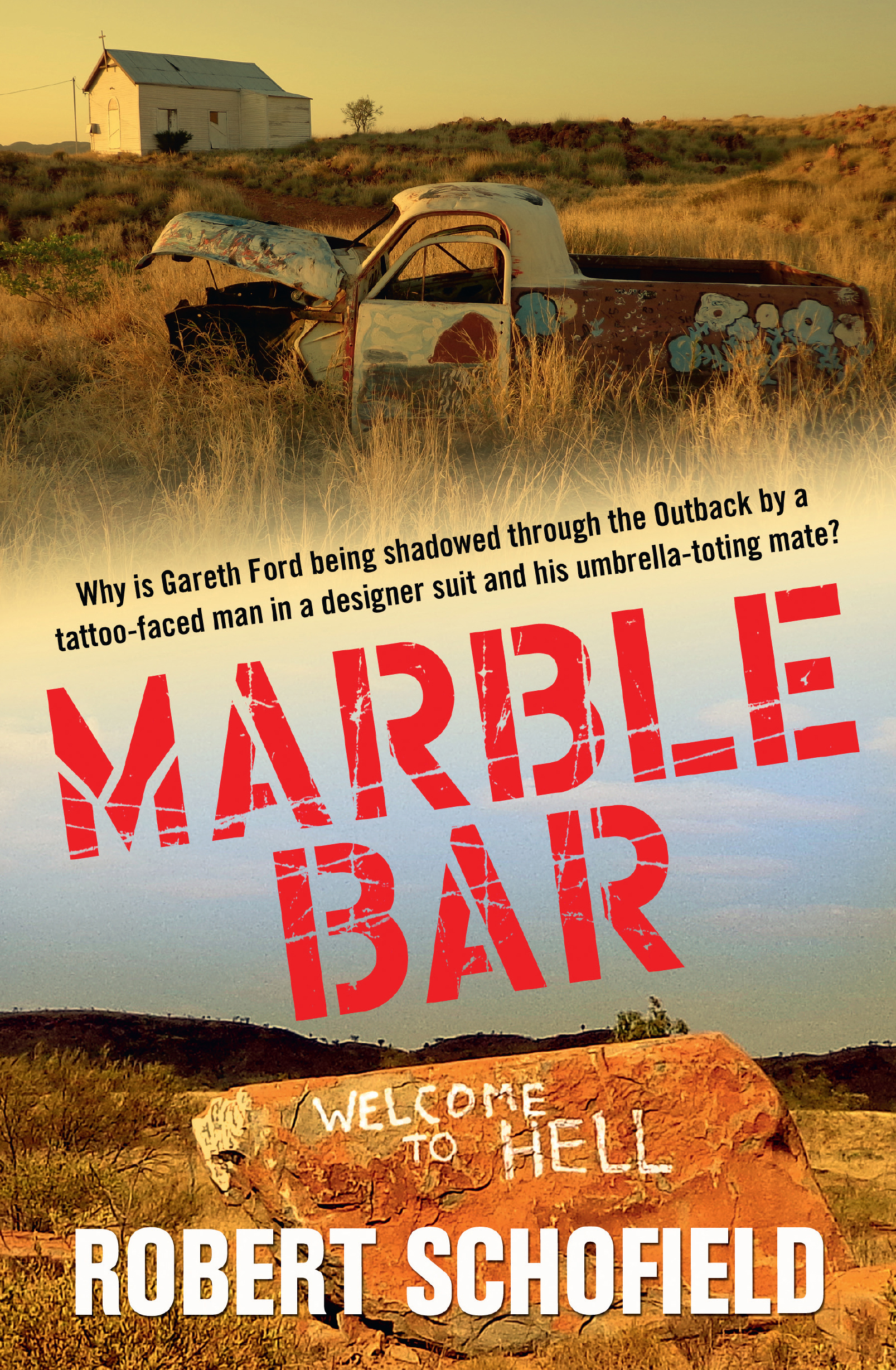 We were behind the eight ball when it came to MARBLE BAR by Robert Schofield. Neither my husband nor I had read his earlier book HEIST which introduced the larger-than-life character of Gareth Ford. HEIST, from all accounts, was a ripper of a yarn and as I gave this particular book to my man to read purely with Father's Day in mind, I think that did affect, in parts, his overall enjoyment of the story. Backstory often adds another layer to the pleasure of a subsequent book.
Nevertheless he came back to me with a positive response to this more traditional crime-y action type novel. Said the storyline was realistic and made even more so by the setting, the extremely hot, dry and dusty Marble Bar, in W.A.'s Pilbara. Population 200. 'It's a wild west meets Lee Child kind of book ...' he said. 'And it's very Australian.' I think that Aussie tone of novel is depicted beautifully by the opening line. 
'Let me ask you something, alright? You ever see a snake eat a kangaroo?'
(My webmistress is a "bit of a crime fiction fan" and she's read and reviewed both books on her site.)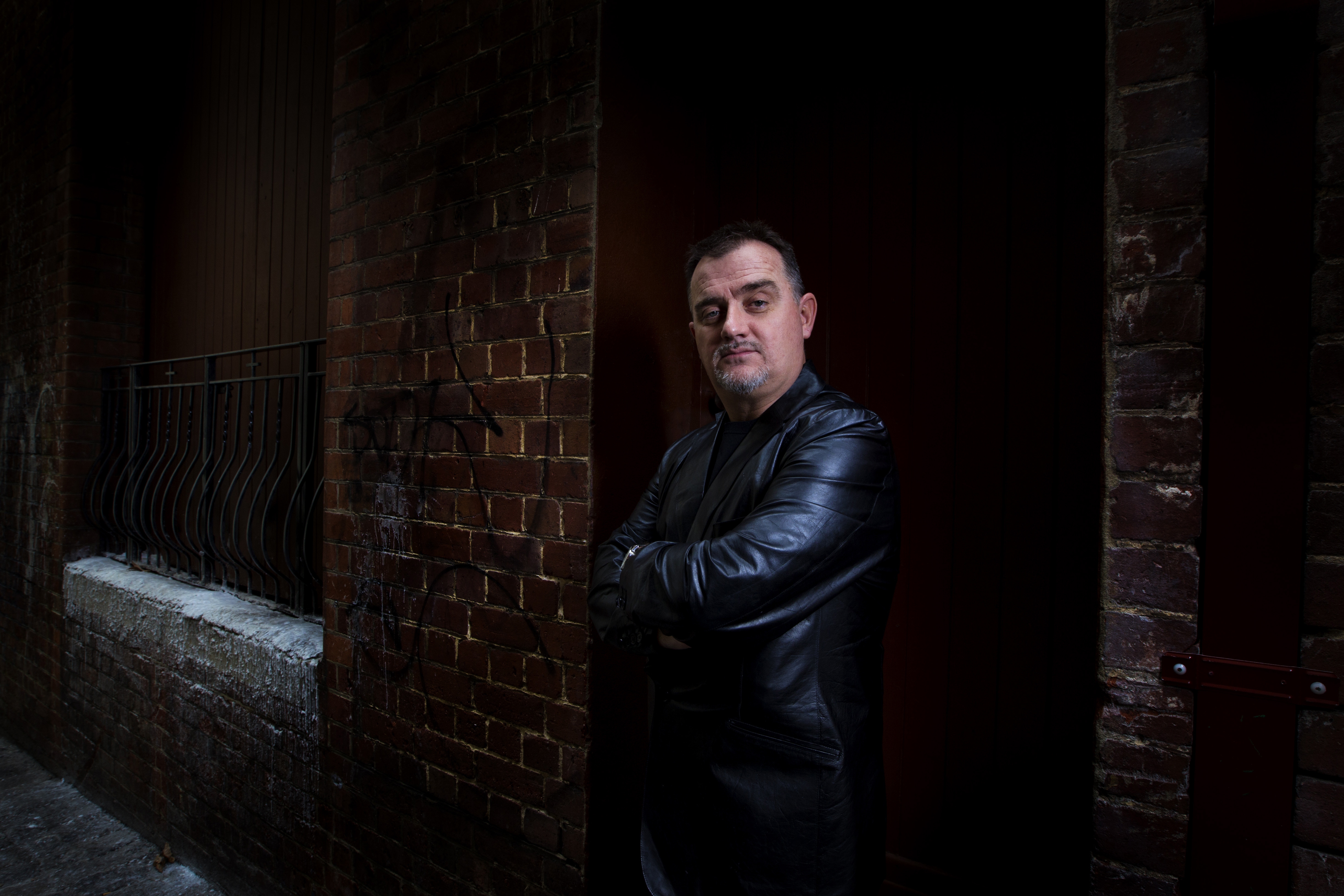 I asked Robert Schofield a few questions. Why did he decided to write Heist? What made him want to write a crime novel and what sort of research did writing both Heist and Marble Bar involve? I was also intrigued as to why he chose Marble Bar as the setting for his second book. This was what he told me  ...
I am a structural engineer by training: born, raised and educated in England.  I started my career working in an architectural practice, but back in 1990 I followed a girl to Australia, and not finding much call for architectural engineering in Perth I switched to the gold mining industry.
Over the last twenty years I have been travelling back and to the Goldfields, and I've been collecting stories.  Everyone has a story to tell, and most people only need a drink inside them before they'll tell it.  Gold breeds tall tales of lost reefs, fake nuggets, robberies and swindles; a continuous history of wheeling and dealing that is as rich today as it was during the gold rush. Tales of fortunes lost and dreams crushed, filled with modern-day characters who are just as colourful as those from history.
I found it hard to believe that a town bursting with so much history, with a catalogue of such great characters and stories, had so few books written about it.  There was a rich seam of stories to be mined, but it never occurred to me that I might be the one to dig into it.
The idea for HEIST came on a site visit to an abandoned gold mine in the desert, and was inspired by conversations with mine workers in the wet mess.  Nobody who works in the gold industry will admit it, but they all harbour secret fantasies about robbing the place. That's the power that gold has over men.  They lie awake at night trying to conjure elaborate hypothetical schemes for stealing gold. It's only ever just that, wishful thinking, but if they get drunk enough they might share their ideas. A gold robbery seemed the ideal vehicle to tie together all the stories I had gathered in Kalgoorlie.
MARBLE BAR is the sequel, following my characters north into the Pilbara. I'd been on a trip to the town several years ago to work on a mine nearby, and had spent an afternoon drinking in the Ironclad Hotel.  Marble Bar's claim to fame is that it is the hottest town in Australia. They have a sign there that tells you this, with a digital read-out that displays the current temperature. It takes a special kind of person to live there. You need to be mad as a cut snake. I suggested to my agent that it seemed like the perfect setting for a book.
My agent replied that he had another writer on his books, a gold prospector who had lived many years in and around Marble Bar. As a writer I am very attuned to synchronicity, and I wasn't going to ignore such kismet.  That introduction lead to several others, and I spent some time up in Marble bar, staying at the Ironclad, travelling the country and listening to its stories.
Marble Bar was founded during the gold rush at the end of the nineteenth century, but at the beginning of the twenty-first century it finds itself surrounded by the iron ore boom; but it has barely touched the town.  It made me think about who should benefit from the mineral wealth lying under Australia: should it be the multinational mining companies, the Chinese steel mills, the super-rich entrepreneurs, the men and women sweating in the mines, the taxpayer, the general public, or the traditional owners?  
Both BACK OF BEYOND and MARBLE BAR are published by Allen & Unwin and are currently available at all good bookstores and online. 
I have a review copy of each of these novels to give away. Comment below or on my Facebook page and go in the draw to win!