Hope's Road Giveaway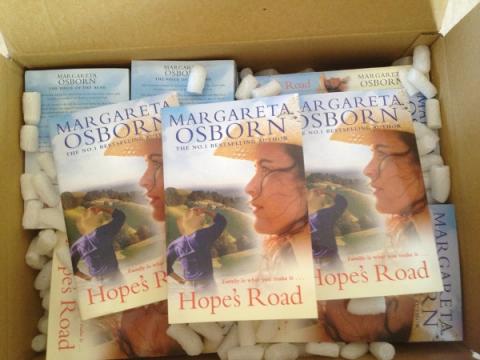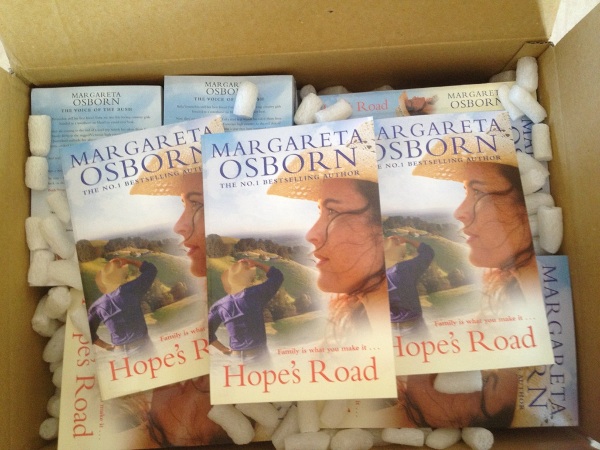 Now it's your turn (I hope) to get a Happy Surprise when the mail delivery arrives at your door or post box or roadside 44 gallon drum.
Because (I hope), you'll sign up to our brand spanking new, should (hope)fully be a reasonably regular newsletter:
http://www.margaretaosborn.com.au/newsletter/subscriptions
(Hopefully) you won't scream when you see the word 'newsletter' because yes, I know, every man, his dog and Damara are producing newsletters these days. And seriously, the amount of mail coming across MY kitchen table drives me nuts, let alone what you're dealing with. So instead of the word 'newsletter' I (hope) you'll insert 'what the heck is happening at the patch of bush that belongs to that Osborn woman' instead. I promise you it'll be short, sweet and (I hope) funny. And it'll have pictures. I love pictures.
Once you all sign up, on Friday the 22nd I'm going to randomly pick out a name from all the subscribers (okay so we'll put everybody's email addresses in my hat and get the kids to pick one out. ((Hope))fully they don't kill each other in the process...)
Then that lucky person will get, in their mail, a brand spanking new, apart from the signature and personal inscription on the front page, copy of HOPE'S ROAD!
(Hands up everyone who hopes I get bored with this hope malarky soon...)