I'm Home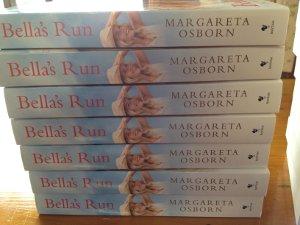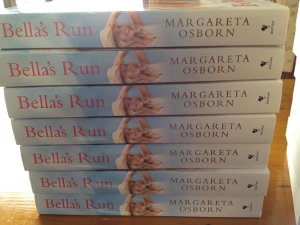 I'm home. The whirlwind touring to promote my debut novel, Bella's Run … has finally come to a halt. I got to meet some absolutely lovely people, visited some beautiful places, met new friends and caught up with old ones. We sincerely had a ball even when driving through flood water in Southern NSW.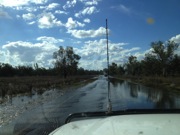 I know we shouldn't have but where else were we to go .. the book tour must go on!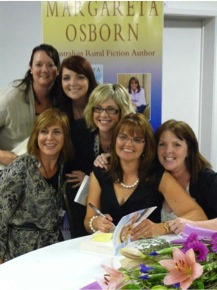 I'd like to thank each and everyone of you - readers, booksellers, book store owners, friends and family - who took time out to come and say hello, buy my book, promote Bella's Run and generally be so supportive that I was truly humbled. It's been one heck of a ride.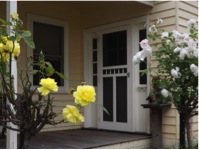 To sit down for longer than five minutes, rather than treat my front door as a revolving one like those in the flash hotels you visit in the city (if you're lucky), was rather a novelty.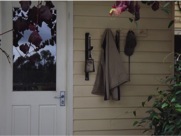 (wish my backdoor looked as nice as this one!)
I got to park my good Wrangler coat on the rack, my high heels in the cupboard. After kissing and hugging 'H', 'The Chick Magnet', 'the Inventor' and the 'Princess', I exited the back door …
… to grab my oilskin vest (with its hayband and leather gloves hiding in the pockets) slip into my trusty old Red Back's (which I adore) and set out to greet …
| | |
| --- | --- |
| Who's this wild looking woman? | AHA … My mum's back! |
… my dog, Lucy who is my faithful 'bitsa everything' companion, whether I'm writing, in the ute, out in the paddock or just doing stuff.
The other inhabitants of the place …
| | |
| --- | --- |
| So I get more tucker now do I? | HA! So how long are you here for this time? |
… had varying views.
But all in all it was lovely to be home.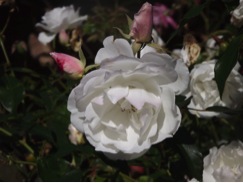 I turned my focus to the garden for a bit …
Thought about doing a winter vegie garden like this one …
but then decided ...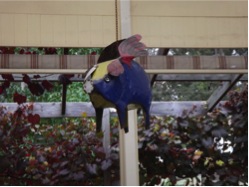 Pigs might fly!
HOPE'S ROAD edits are now on my desk and I'm working on those amidst farm jobs with 'H' and kid duties. There is never enough time in the day and I suspect I'll be still saying that when Christmas comes …
And HOPE'S ROAD's release is just around the corner …

Follow My Blog