It's Tuesday, so that must be Eltham....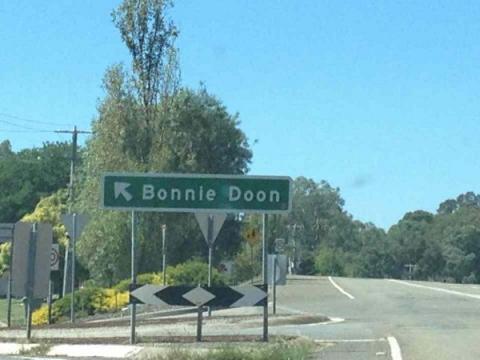 We all know how it goes, the book tour / events are put together by your publisher, the schedule arrives, and there's that dawning realisation of a better than even chance I'm going to get lost somewhere here. So my travelling mate and I bring along the GPS system.
Guide to the furthest regions of the state and stress reliever as you can yell a LOT at a GPS and you'd think that they aren't going to get annoyed...
So on the road day one to the big smoke and I found myself talking aloud to the borrowed Tom Tom. After I ignored "Karen" and took my own way out to the main road to Melbourne, Karen then proceeded to tell me in a very stern voice, 'You must turn around now!' I, of course argued back. 
'No, I will not.'
"Turn around now."
'No.'
"Turn around now and in 100 metres turn left."
'No I will not turn around and go back to Cairnbrook Road. This way is better.'
Silence. (I was imagining huffing and heaving going on inside that little black box)
"Turn around now and in 200 metres turn left onto Cairnbrook Road."
'No. I'm going to the Princes Hwy, so there!'
Silence.
'Talk to me Karen.'
Silence
The finally, "Turn right onto the Princes Highway." (Was there a touch of sulkiness there, I wondered?)
"Proceed one hundred and ninety kilometres towards Melbourne"
And then she disappeared. Not to be heard again until two hours later. Sheesh and they reckon we can sulk!
Had to wonder if this was going to go well... but to be fair, Karen came through with the goods and guided me out of the leafy outer Melbourne suburbs (where I had the most delightful time at the Eltham bookstore with the lovely Meera and friends) through the hills to a stunningly beautiful Mansfield.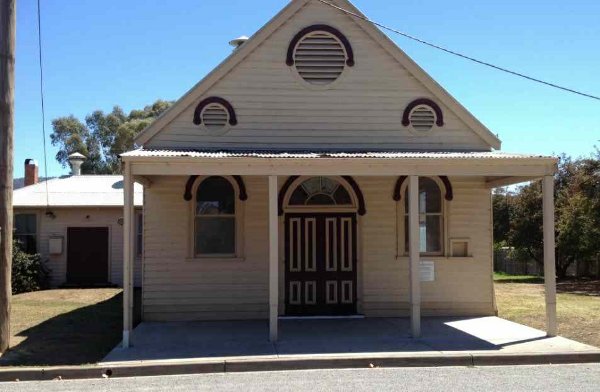 A few sights that caught my eye along the way were the gorgeous old halls and Mechanic's Institutes like this building in Yarck.
I found myself dreaming up stories as to who Granny Kipping was. Does anyone know her story?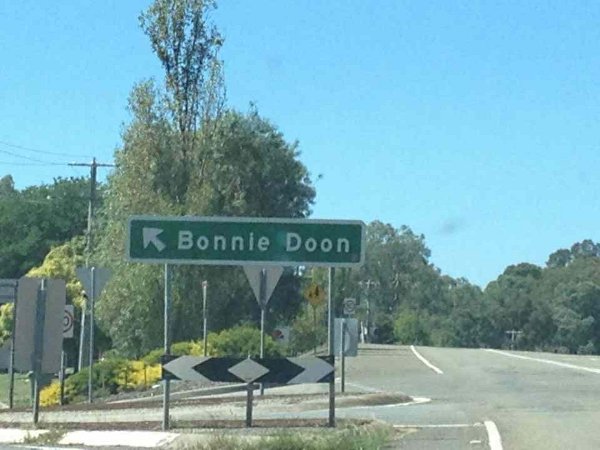 "We're going...."... Had a chuckle as I passed this sign. I know... predictable .. don't care ... can't help myself being a fan of "The Castle".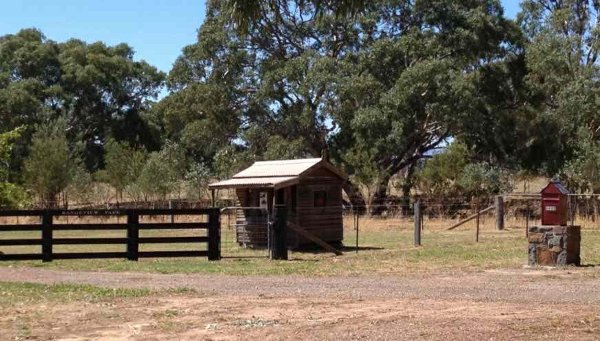 Saw this at the front gate of someone's gorgeous drive-way. Not sure if the kids have left home or if it really was a fancy personal bus shelter. What ever the story, my kids would die for one of these!
And of course you should all know by now just how much I love big, old, stately eucalyptus trees. And these ones around Mansfield are no exception. Throw a few hills into the background and for all intents and purposes I could have been home in Gippsland. I was sighing with pleasure.