Jugiong Writers' Festival / Gippsland Health Summit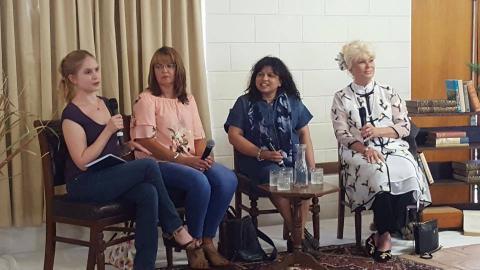 So last week I wrote a blog post about heading over the Great Dividing Range to the biennial Jugiong Writers' Festival. I did really, but it was last minute, and then my website admin had dramas and between the two of us we never quite got it live.
Which is probably just as well as so many wonderful things happened at this extraordinary, boutique writers' festival up past Gundagai in rural New South Wales, that there's much more to tell you all.
Local author Freda Marnie Nicholls, and a woman I'm very lucky to call a good friend, is joint chair of the Festival - something she fits in around writing three books (so far ...) and working the day job of farmer, wife and mother into the bargain (If you haven't read The Amazing Mrs Livesey and creative non-fiction sounds appealing, check it out. I LOVED it. All Freda's books, in fact.). There is also an inspiring and incredibly enthusiastic and motivated committee, who work their butts off to make this country writer's festival the incredible event that it is. Particularly Joy Coggan, who with the support of her devoted husband and daughter, is an absolute powerhouse and gorgeous woman to boot (We LOVE you, Joy!)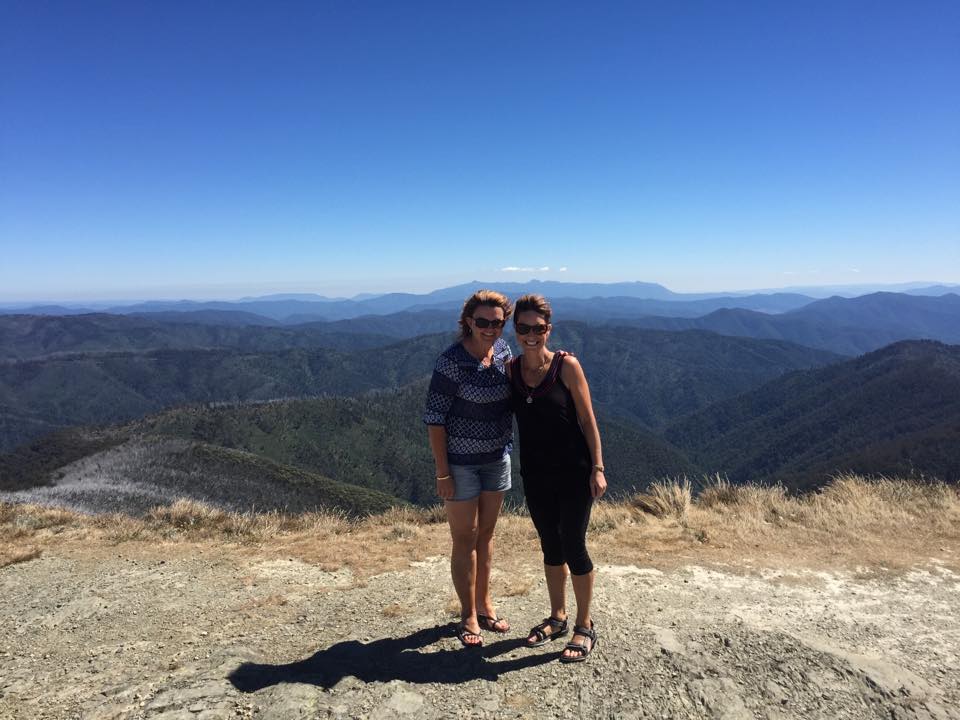 Jugiong is quite a way from Gippsland (seven hours driving in fact), but with the new car (did I mention the new car...? Next up I promise), and my dear friend Jen along to keep me company, we headed "straight over the top" via Mount Hotham.
Worth every second of the drive!
It's been a dream of mine since I was in my late teens, to sit on a writer's panel with the very gracious and always elegant, Di Morrissey. With twenty five books under her belt, the former Good Morning Australia host, played an integral part in sending me down the path of authorship. I read her first novel Heart of the Dreaming and fell in love, with the landscape, the hero, the story – everything really. At the time, I was travelling through Sydney in a ute with swags etc etc (as you do) and I met Di at a writer's conference I called into. She encouraged me to put pen to paper. Many years down the track I did, and look where that's gotten me. Seven books in. Not twenty plus yet , but maybe one day …
So on Saturday, Di Morrissey, the absolutely awe-inspiring Sulari Gentill, and I (moderated by avid book reader and blogger, Sonya Heaney) had a chat about 'Writing People and Place'. Dream fulfilling on one level - and fascinating all at the same time.
But the festival was a lot more than that - so many wonderful, inspirational, and fascinating discussions from such a diverse group of authors - Stan Grant (Talking to My Country); Professor Bill Gammage (The Biggest Estate on Earth) (that's one that made it straight into my reading list!), Di Morrissey (her website); Sulari Gentill (she's another that's written SO MANY BOOKS!) Karen Viggers (The Stranding, The Lightkeepers' Wife, The Grass Castle - brought two of these home to read); the Alice Champion collective (check out the information on the Jugiong Guest page - wonderful!) and the very funny and lovely, Pip Courtney (ABC's Landline), who I found out loves to collect recipes too. (I'd hate to think how many we'd have between the two of us.)
Then there was Gabrielle Chan, Vivien Thomson, Deb Stevens, Carrington Clarke, and so many wonderful, interesting and engaged local readers and writers' and my head nearly exploded!
And none of us - not ONE of us - is going to mention writing Sex Scenes to Lee Kernighan ever again.
Novelist @margaretaosborn writes in silence except for dreaded sex scenes - then she plays @leekernaghan loudly! pic.twitter.com/jgPHCIV0sE

— pip courtney (@pipcourtney) March 18, 2017
---
Before I love you and leave you and head off for a lie down in a darkened room to remind myself to think about "what you're confessing to in public Margareta" - something a bit more serious.
On the 24th and 25th of March there's a Gippsland Health Summit being held in Sale.
The focus this year is on mental health with experts from across Australia coming to work with attendees on post-natal depression, youth mental health suicide in rural areas and dementia, this summit is intended to provide education opportunities for community members and health professionals across Gippsland.
More information can be found at www.gpgh.org
---
AND just because I love you all (and am not trying to distract anybody from that tweet), I found this AMAZING link to:
https://theorganisedhousewife.com.au/recipes/muffins/18-lunch-box-muffin-recipes/
Yep. That's EIGHTEEN muffin recipes. I tell you after I read these recipes, I just wanted to crank up my Kitchen-Aid mix master and cook all afternoon! 
Enjoy!
Margareta x