Lake Hill is Nearly Here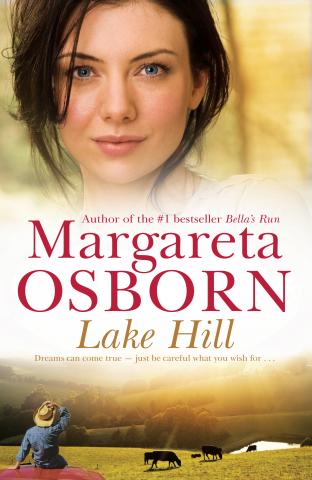 The time is nearly here! LAKE HILL is due to start arriving on shelves at a bookstore near you LATE THIS WEEK. Are you excited? I'm excited! Can you tell?
Actually, I'm nearly beside myself with excitement. In fact, after Easter and all it's associated mounds of chocolate, I'm feeling like the kid who's been allowed to eat lollies all day! (That could also be due to the fact, in a recent housework splurge, I managed to mop myself into the corner of the kitchen where the bowl of remaining Easter eggs were kept. I just had to sit down. I couldn't walk across a wet floor, now could I? And I had to do something while all that cork dried. Those Red Tulip delights were staring at me, daring me to do something about cleaning them up too ... )
Books, Margareta, books! Concentrate woman. (See what chocolate does to me ...)
SO, we are having a HUGE book launch of LAKE HILL, next Friday night, April 28, from 6pm-8pm at one of our awesome local wineries, Blue Gables (100 Lanigans Road, Upper Maffra West)!
And I would absolutely love, love, love it, if you could come (tickets can be booked here).
It will be a great night out - $30 per head for a glass of wine and all you can eat wood fired pizza (believe me when I say they are to die for) and a cheese platter selection. I'll be there chatting to the lovely Jeanette Severs, a Gippsland rural journalist and long-time pal of mine, about LAKE HILL and anything else that crops up. NO, Lee Kernaghan jokes will be entered into THIS discussion … and if you happened to miss the time I publicly admitted to certain things that should've remained private which Pip Courtney – from ABC's Landline - then posted on Twitter: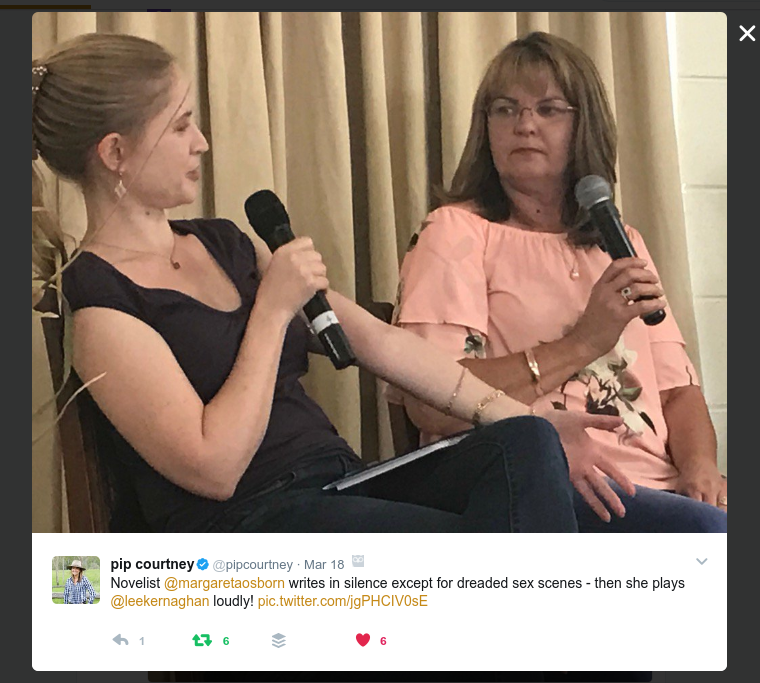 Liz and Trevor from Collins Books, co-organisers of my book launch, will be on hand with lots of LAKE HILL for sale and I'd be delighted to sign your novel (or any books of mine you may have). So come along! Bring a few friends and have a fantastic night out! But you have to book! 
eBook readers of all types can pre-order LAKE HILL at your favourite ebook retailer (some of them are listed on the Lake Hill Page here). It really helps my sales rankings if you pre-order. I have no idea why, but that's the weirdness of the Internet algorithms for you!
Also, most of my other eBooks are currently on sale for $4.99. WINNING! So, if you haven't caught up with your reading and would like my previous books for your eBook shelf, mosey on over to your favourite ebook retailer again OR you can find out all the books and links on my Book Page here.
Next week I'll be telling you where I'm out and about in Gippsland. Bairnsdale Library and the East Gippsland Field Days are the first stops!
So we've got lots happening, that's for sure. Thank goodness I washed that floor. There'll be no house or farm work done for weeks!
LAKE HILL ~ Here we come! SOOOO EXCITING!!!