Lake Hill Release - an update on events and ... stuff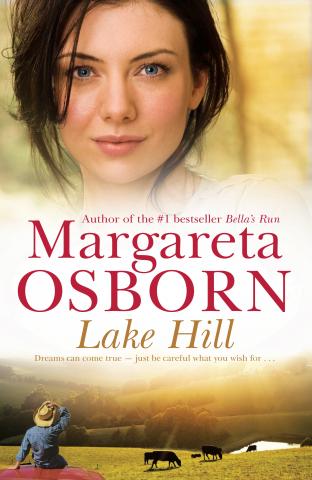 Our book launch for LAKE HILL is a sell-out! Thank you to everyone who has responded in any way to the invitation to help celebrate the arrival of my seventh book! It should be a fabulous night!
SO, if you aren't at the book launch to get a signed copy, where can you get LAKE HILL?
At any good book store, is the short answer! And if you can't see it, ask for it and the bookstore can order it in. It's that easy!
I'll also be at the East Gippsland Library in Bairnsdale TOMORROW Thursday April 27 at 2pm and then again at 5.30pm, chatting about LAKE HILL. Elaine from Just Books, Bairnsdale and Lakes Entrance, will also be there, with plenty of books for sale, which I can sign for you.
I'll also be at the East Gippsland Field Days, Aerodrome Road, Bengworden with the lovely Elaine and team again on both Friday April 28 (9am-3pm) and Saturday April 29 (9am-4pm). So come and say hello, and purchase your copy of LAKE HILL, which I can sign especially for you. Or perhaps you might like to buy and give any of my books as a gift to mum for MOTHER'S DAY? I can sign them for her too. We will also have some lovely matching bookmarks. What a nice gift for that special mum in your life.
Next week on Wednesday May 3, I'll be at the Heyfield Library (42 MacFarlane Street, Heyfield) from 2pm chatting about LAKE HILL. Bookings are essential. Ph: 51482644. I cannot tell you how excited I am to be having a chat at one of my own local libraries. Especially Heyfield. The library there is as lovely as Cath, who runs it. Better till it's only a 15-minute drive down the road. Awesome. What? I still haven't told you about my new car??? I'm such a tease …
Over the coming weeks I'll also be at Rosedale, Traralgon, Trafalgar, Korrumburra and Moonee Ponds, just to name a few places. Details of events are now going up onto my events page.
You'll also see the cover for LAKE HILL hanging out on the huge light walls in the airports across Australia (I KNOW! I'm going to have to drive the 5 hours to Tullamarine just to see it myself!). So, if you happen to see a fellow traveller pick my book up at the airport, or in any bookstore or BIG W or Target or any newsagent that has novels on the shelves, could you possibly give me a good shout out? Shove them in the direction of the counter whilst telling them you know the author and she's a really nice farmer from up in them there hills in East Gippsland who tells a reasonable yarn; makes you laugh, cry and curse and well, she really loves chocolate, so unless you buy the book, her chocolate fund will be very poor …  where was I...
Last newsletter I chatted about my back titles as eBooks, (they're all still on sale). But for those of you who are audiobook lovers, the pre-order links for LAKE HILL are here as well. The LAKE HILL audio book will be released concurrently with the print and eBooks. Yahoo! (All dairyfarmers who love to listen to audio while milking or truck drivers, take note!)
And if you follow my Facebook page we'll be running a competition for a free book very shortly. Plus a VERY special little something from Sarah at http://www.saylittlehen.com/, one of my favourite blogs. Get on board and come and like my page if you haven't already!
So as you can see from the above, things are very busy and I reckon by about midday Saturday, I'll be a needing a Tim Tam and a half shot cappuccino! Someone? Anyone?
Love
Margareta x