Mountain Ash Book Tour in Queensland 2014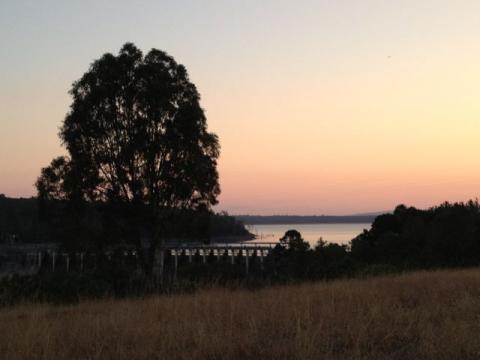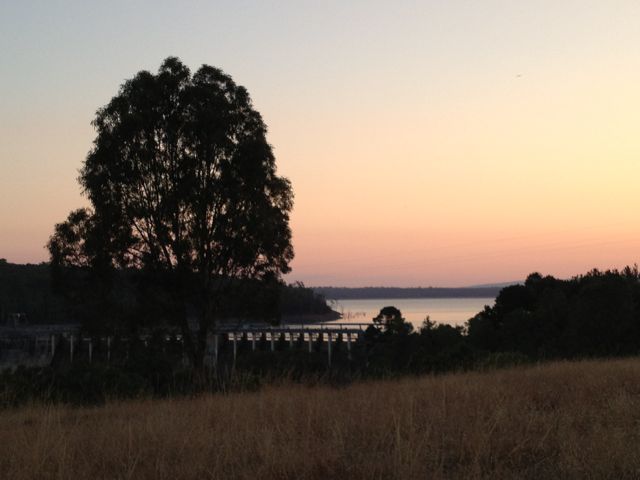 Dusk over Lake Glenmaggie last Sunday night, and I was busily packing for my Mountain Ash book tour to southern Queensland.
Kids school uniforms laid out for the week, cakes for five days to satisfy the men at smoko, enough dog & cat food to satisfy those with four legs, the list was endless. 
At the airport the following afternoon, I managed to find my book. You cannot imagine how exciting it is to see it up on the shelf. Gets me everytime.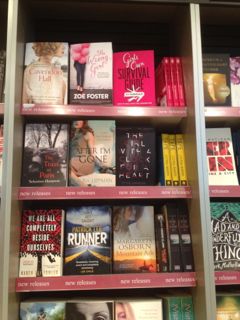 I landed in Brisbane just in time to see what Melbourne really wished they had … and I know they're trying but I think Brissie has it covered 150%.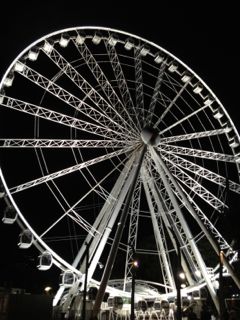 My publicist then introduced me to the new Margareta phenomena, 'Grills'. Oh. My. God. Have you tasted their chips?  Seriously to die for. You must cuddle them to you and emphatically say 'Mine, mine, mine!'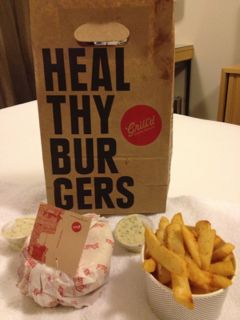 After a lovely sleep in the hugest bed I have ever seen, it was off to Redlands Library at Victoria Point. The library staff put a huge amount of effort into promoting my visit.
A whole bunch of delightful people came to hear me talk.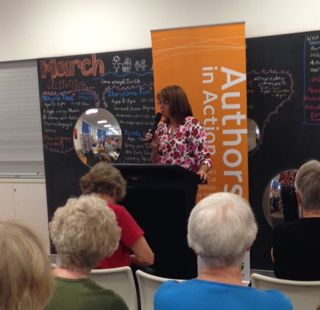 Then it was time to visit beautiful Wynnum where they count their steps all over town. What a great idea!
Hervey Bay was our next stop and as we arrived in the dark, imagine my cry of surprise when the next morning I opened my curtains to see …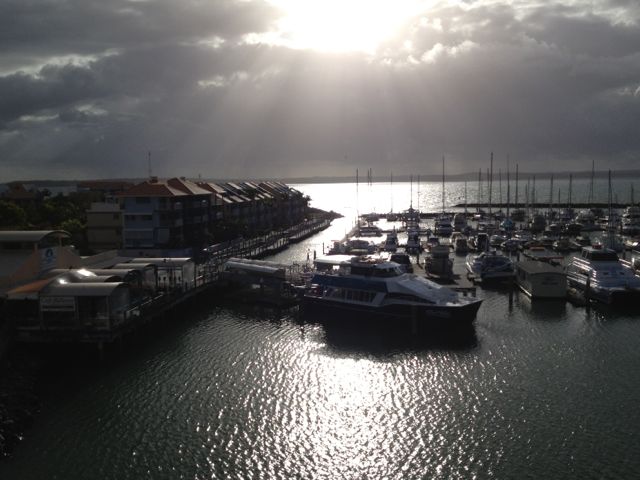 Spectacular, hey?!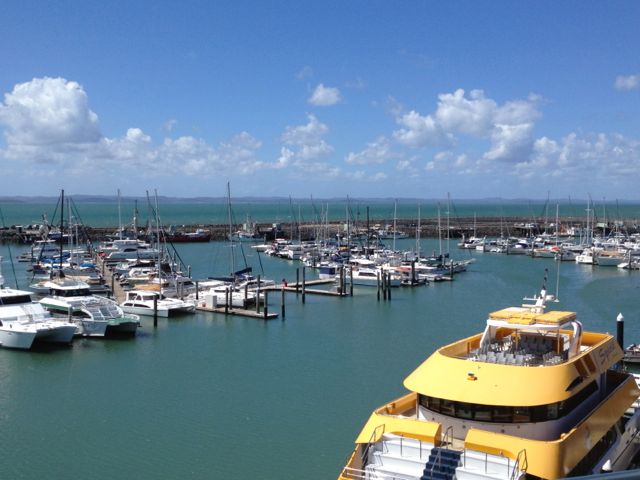 If I ever take the family back we are getting one of these rooms. The kids would be in seventh heaven!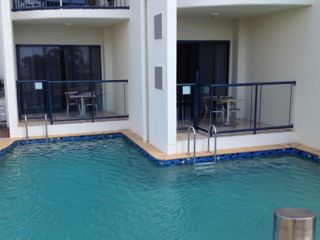 The delightful ladies from Mary Ryan's bookstore along with the accommodating and lovely people from the Hervey Library hosted my talk …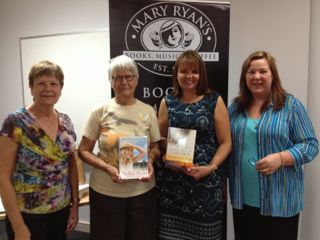 And again I was privileged to speak with some devout fans of Australian fiction.
Time to hit the road again and point the bonnet towards Bundaberg. BUT … my publicist (who was driving) revealed a secret. Just out of Childers there is this intriguing sign.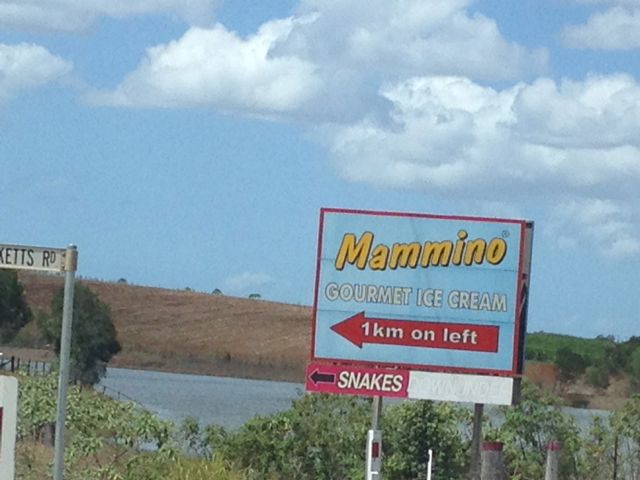 'No, Jess! No way am I voluntarily going anywhere near snakes!' says the tough bushie to the more refined city slicker.
Jess (aka the city slicker) ignored me and turned anyway.
'ARGH! Don't do it to me!'
Drove right past …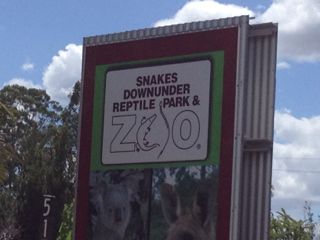 And turned into …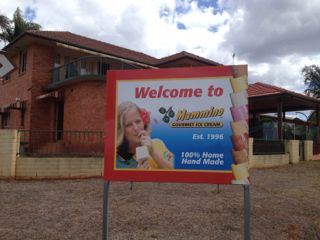 And. OH. MY. GOD. There is something better than Grills chips. It's Mammino Gourmet Ice-Cream! It is so divine it's sinful. And look at all the flavours. So hard to choose …
Made on site with the owners own sugar cane and yummy macadamias. (The 'Red Dirt'  - Jaffa Macadamia was mine.) 
Ahem. But moving right along (lest you think all I think about is my taste buds …)
And we hit Bundaberg. And yes, the brewery was the first stop. C'mon. My husband LOVES his rum and he deserved a present. What could I do? What could I say? Really?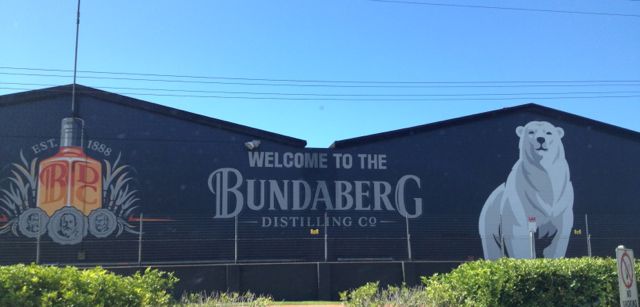 Bundaberg was where I met some lovely Facebook friends and more avid readers of rural fiction. Sue Stirrat and Vanessa Hair, it was wonderful to meet you.
And I was also lucky enough to chat with a delightful young lady whose dream it is to become a published author. Sent me back a year or two or three.
The next morning we headed back towards Childers where the redness of their volcanic soil once again blew my breath away. Blue sky, green sugar cane and rich rust-claret coloured soil. Simply stunning. And of course, as we passed through this quaint old town we saw another Mammino Ice-cream store.
And just had to stop. The sorbet, I can assure you, is amazing.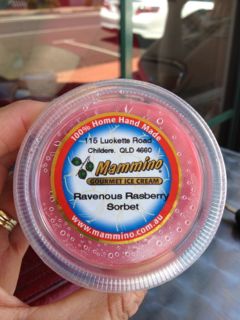 As were the gorgeous ladies of Childers. Despite juggling media interviews, I got to sign lots of books.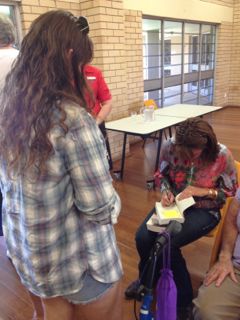 And chat about the conditions these stoic farmers are going through. It's one thing to read about the heart breaking drought which has left 79% of Queensland drought declared, but it is another to see the conditions they are experiencing with your own eyes. I have never felt undergrowth so crunchy underfoot, nor seen such bared out paddocks and dry dams in a long, long time.
Onto the last stop of our whirlwind Qld tour – Kingaroy – where the crowd were warm, welcoming and so responsive. Voiced by a delightful lady at the Kingaroy library, was the question which was apparently on everyone's minds, 'Where did you get your jeans?'
I think I'm going to live in Kingaroy in my next life. They appreciate a nice pair of Ariats as much as we East Gippslanders. (Turquoise Rosario – lurex embroidery on front and back pockets with rhinestone embellishes – they're fabulously blingy
)
Despite the dreadful conditions they are experiencing in this part of Australia, I found the people who came to my talks warm, friendly and utterly absorbed in the half hour talks I gave. The tone and emphasis of our discussions shifted from place to place but the topics which remained constant over the days of the tour were, 'Where did you get your inspiration for MOUNTAIN ASH? How do you write? Why do you write? And most of all, we love reading Australian fiction. Please keep on writing.'
After once again experiencing such enthusiasm for my kind of books, I certainly intend to. Thank you Queensland for having me. I had the best time.
And being rather good...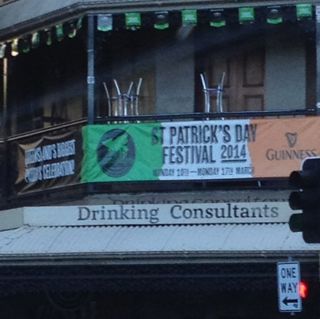 You also gave me the best piece of advice I could pass onto my 20-year-old son.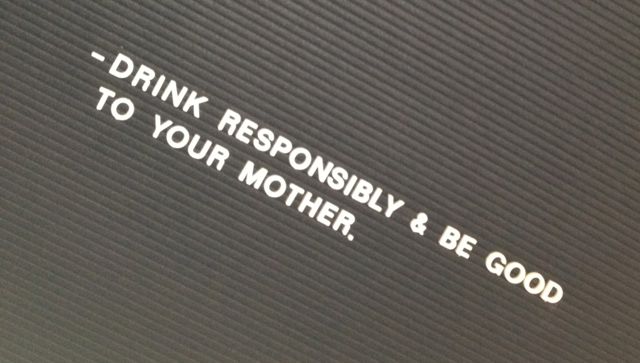 Love it.
M x