My Summer/Christmas Book Suggestions ...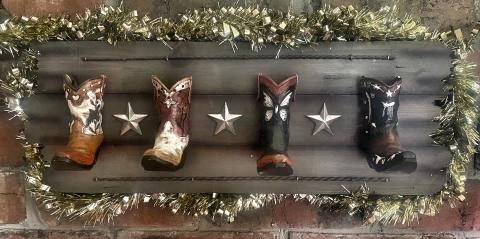 A few weeks ago we had a painter arrive to 'freshen up' some of our homestead's tired and cranky paintwork. Doors, trims, walls, some ceilings; they were all given a new lease on life by our very efficient and excellent painter, Ben. To say I'm delighted with the outcome would be a massive understatement. I now walk into the rooms lucky enough to get a revamp and literally 'inhale the newness' of them all.
Having the painter arrive also gave us the opportunity to clean out and declutter 'stuff' not needed anymore. I'm a hoarder, my kids are hoarders, so this was a particularly onerous part of the job. A good friend gave me simple, yet wonderful and effective advice. Pull EVERYTHING out of the room, and only put back what you love or need. My word, there were massive decisions to be made. Kids in meltdown over their rooms, mum in meltdown over her books. It was a wonder H didn't go live in the shed for a spell. But, we got there and all agree what a difference it makes to keep only what you love or need. It's actually quite liberating!
And by only keeping the books I love, makes room for more books because, seriously is there ever enough books? The correct answer to that would be 'No!'
Of course, for very apparent reasons, 2020 hasn't been a 'normal' year by a long shot. Since we're now approaching 2021 - thank heavens - I'm not going back there except to say, I picked up a lot of books this year, started reading and then put them down. It took something really special to engage my attention and allow my mind and body to sink into a story. I have no idea what I was looking for ... Comfort? Answers to some unformed question? A safe place to inhabit for a wee while that was nothing like the 'real world' of 2020? Who knows, but I'm going to start my 2020 Christmas book list with a couple of these enrapturing novels; books that held my attention and I love, love, loved.
2020's LOVE, LOVE, LOVED BOOKS ...
A ROOM MADE OF LEAVES - Kate Grenville
If you follow my page on Facebook and even Instagram, you will know this is my book of the year. Heck, it might even be my book of the decade. I adored this novel. The writing is stunning, the story fascinating. This recreation of the life of Elizabeth Macarthur - wife of the notorious John Macarthur, wool baron in the earliest days of Sydney - borders on almost magical simply because how any author could write something so easy to read, and yet with incredible depth, leaves me in awe. A Room Made of Leaves is a beautifully wrought piece of historical writing. It's a book which will sit on my "special" bookshelf forever.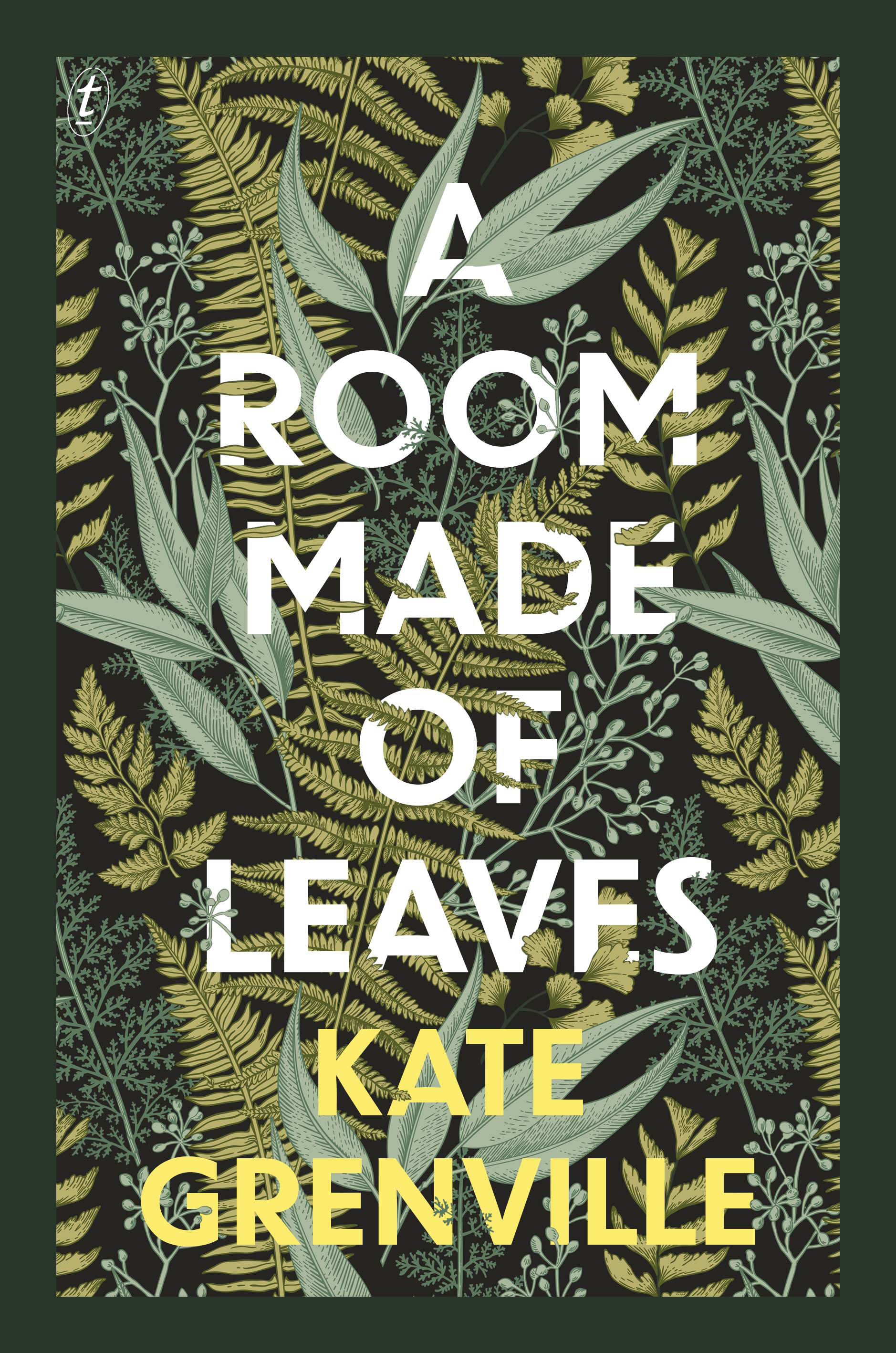 THE BURNING ISLAND - Jock Serong
This was a book that came from left field. A dear friend was telling me how, upon browsing the shelves in the local bookstore, this novel spoke to her - did I know how that felt? she asked. Being a bibliophile I knew exactly what she meant; the compulsion and pull to buy a completely unexpected novel. It's an intangible, instinctive, intrinsic thing. On her recommendation I read Jock's book and whilst the cover didn't entice me, oh my Lord, the story, another historical, set, in the majority, among the Furneaux Islands of Bass Strait, sent me to a place and era of history I knew very little about. I enjoyed the learning and for my preconceived ideas to be challenged. Jock Serong's writing also reminded me very much of the best of Tim Winton. The author in me would repeatedly pull out incredibly beautiful sentences and literally spin them around in the air, wondering at the beauty of their construction.
You can read more about the actual story of the novel here :
https://www.betterreading.com.au/review/the-burning-island-author-jock-s...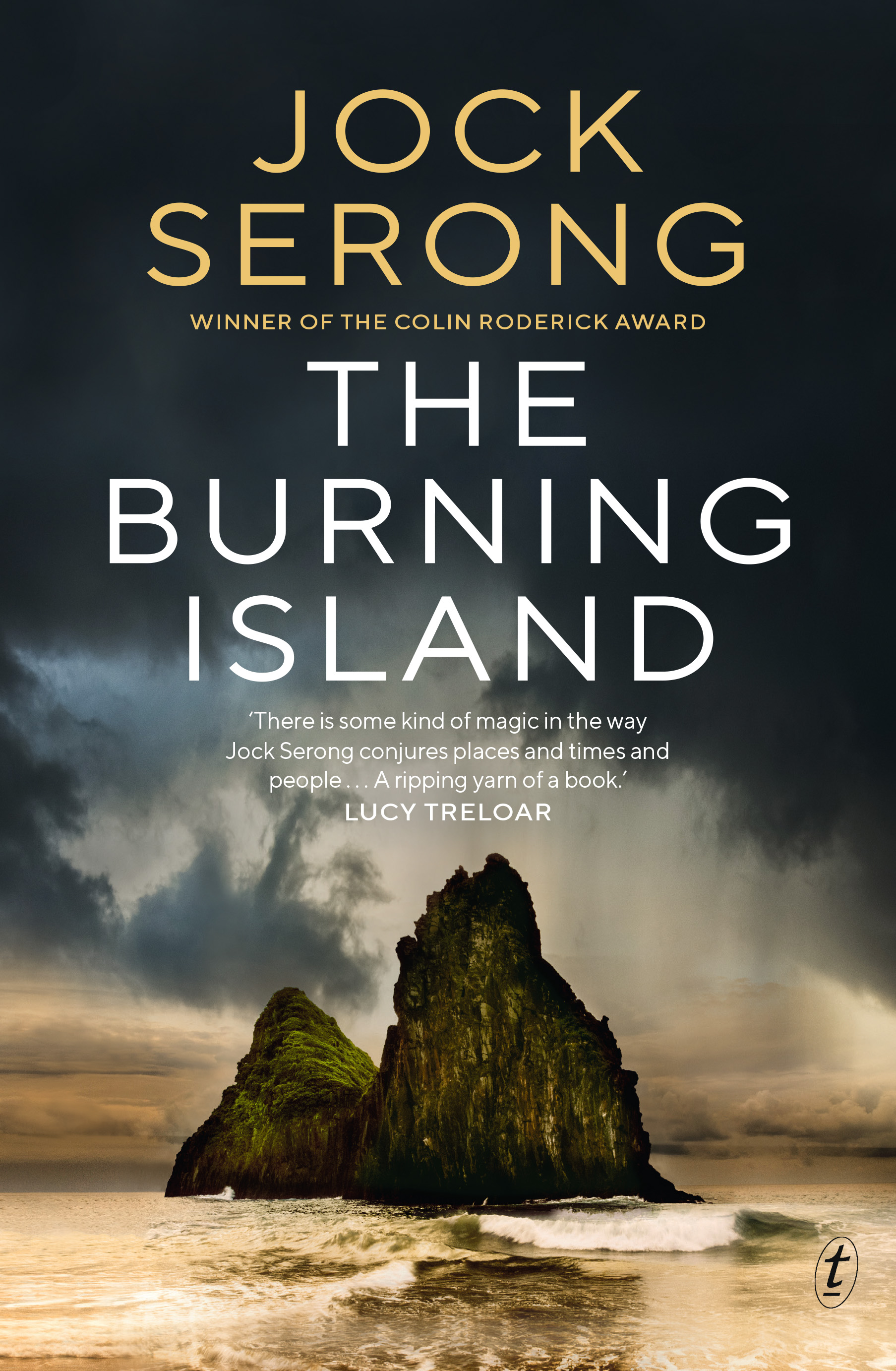 The HAPPIEST MAN ON EARTH - Eddie Jaku
This book comes with a disclaimer. I haven't read the WHOLE book. I've bought it three times and given it away as a present. Each time I've gone to wrap Eddie's story, I've fallen down a reading rabbit hole, dropped into a nearby chair and emerged a half hour later blinking with a few more chapters under my belt. This book is good. Again, it's written simply, draws you in and keeps you in this incredible man's story - a holocaust survivor sharing how he found "gratitude, kindness and hope in the darkest of places". I'm giving it to a family member for Christmas and I intend on borrowing it back to finish the final chapters. This is a terrific novel for the person who either doesn't read much, or the one who only likes 'real life stories'. I also feel it's a book for all ages and one we must read.  As Eddie says, "Life can be beautiful if you make it beautiful. It is up to you.'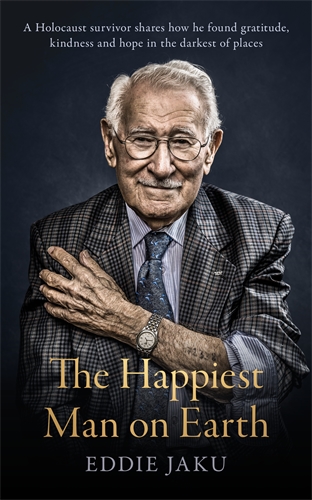 OTHER NOVELS I HAVE ENJOYED THIS YEAR:
LOVE YOUR LIFE - Sophie Kinsella
Those who have followed my Summer/Christmas reading list blog each year will know my guilty secret. I am a 'welded on' Sophie Kinsella fan. These books are lighthearted, flirty, funny and engaging, and I look forward to reading them Every. Single. Year. 2020's offering is no exception. I finished LOVE YOUR LIFE last night and if you're looking for the perfect, light, chic-lit summer read, I can highly recommend this book. I mean, what isn't there to love about a Sophie book in your life at Christmas time ...?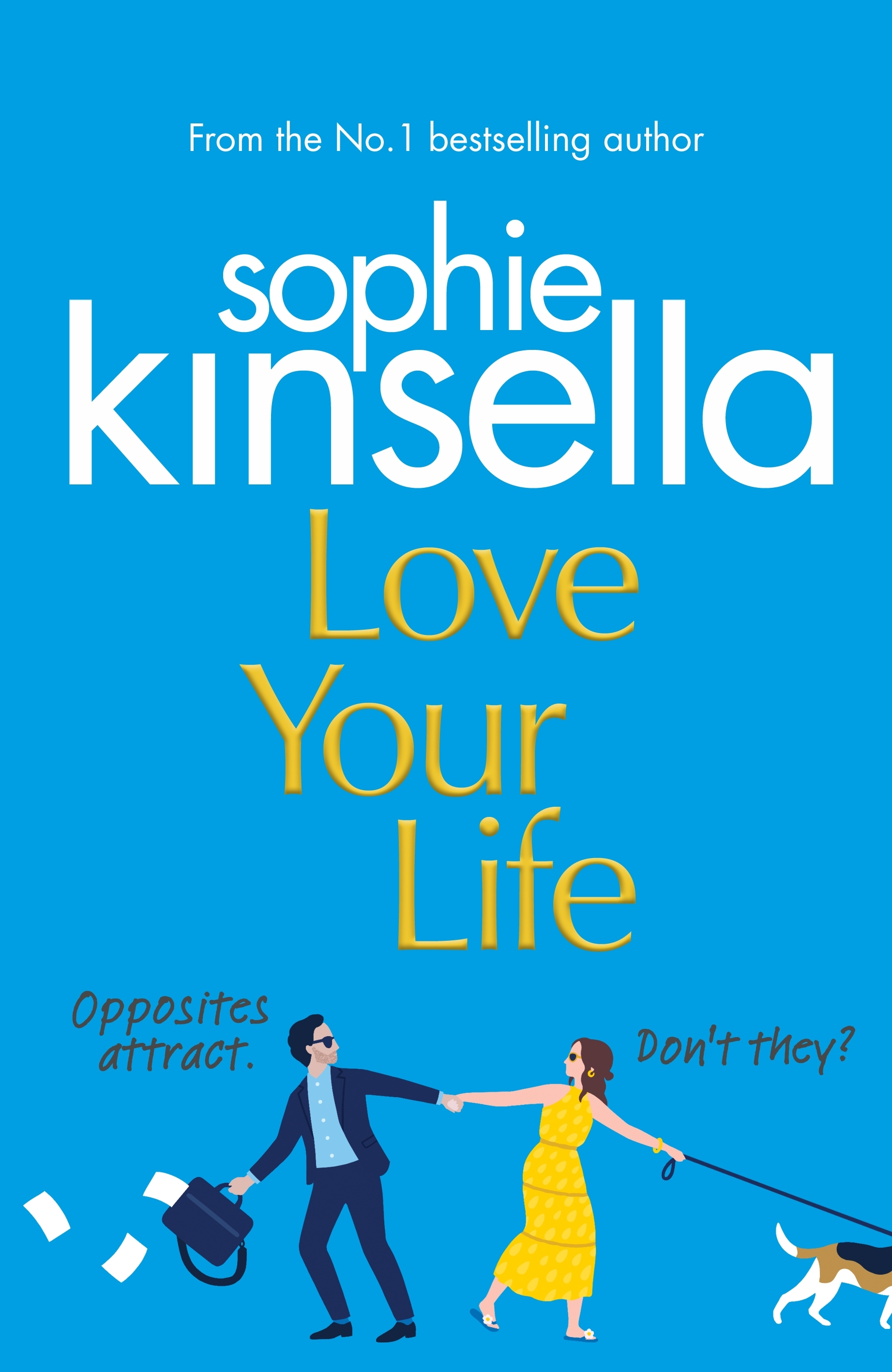 THE GREAT ESCAPE FROM WOODLANDS NURSING HOME - Joanna Nell
Joanna Nell, author of one of my other 'special shelf' books, 'The Last Voyage of Mrs Henry Parker', leads us on a new adventure in aged care with her latest release. In parts funny, heart wrenching, and strikingly all too close to home, once again in the guise of fictional story, I learnt more on how to care for and understand the worlds of the elderly people in my life. The escapades of Hattie, Walter, Murray and Sister Bronwyn are a delight.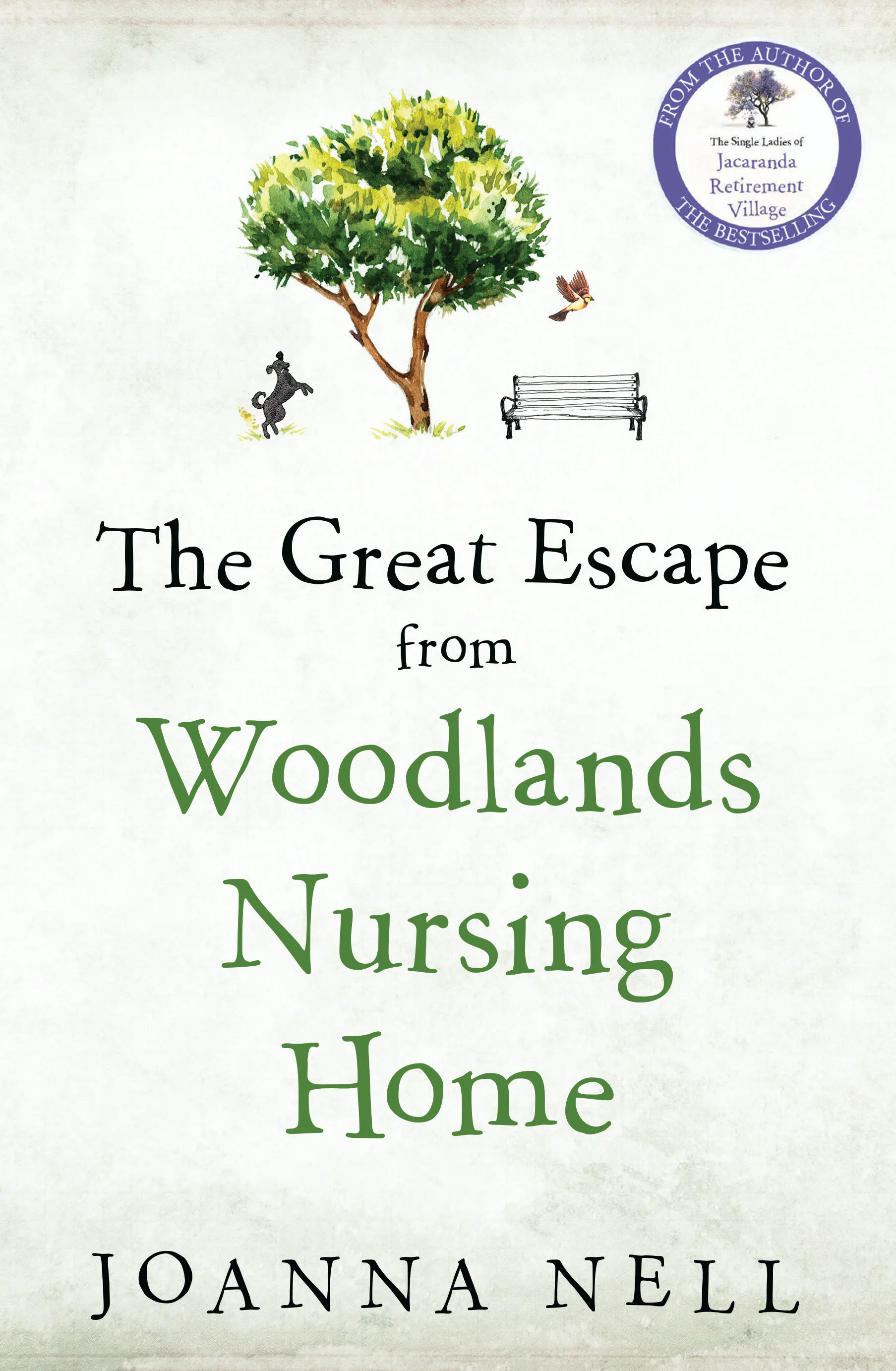 THE GODMOTHERS - Monica McInerney
I also adore Monica McInerney's novels, and THE GODMOTHERS is no exception. Monica's ability to draw characters and encompass love, compassion and goodness into every word always leaves you walking away satisfied the story met all your reading needs. Whilst I found myself picking up and putting down this delightful story a couple of times, this was my fault rather than Monica's. At the time I was wanting something more edgy, and just wasn't ready for a 'big book hug'. When I was though, 'The Godmothers', was the perfect antidote. Monica, herself, is a compassionate and beautiful person, so the 'feels' her novels invoke are a definite reflection of the author. A wonderful read for the women's fiction lover.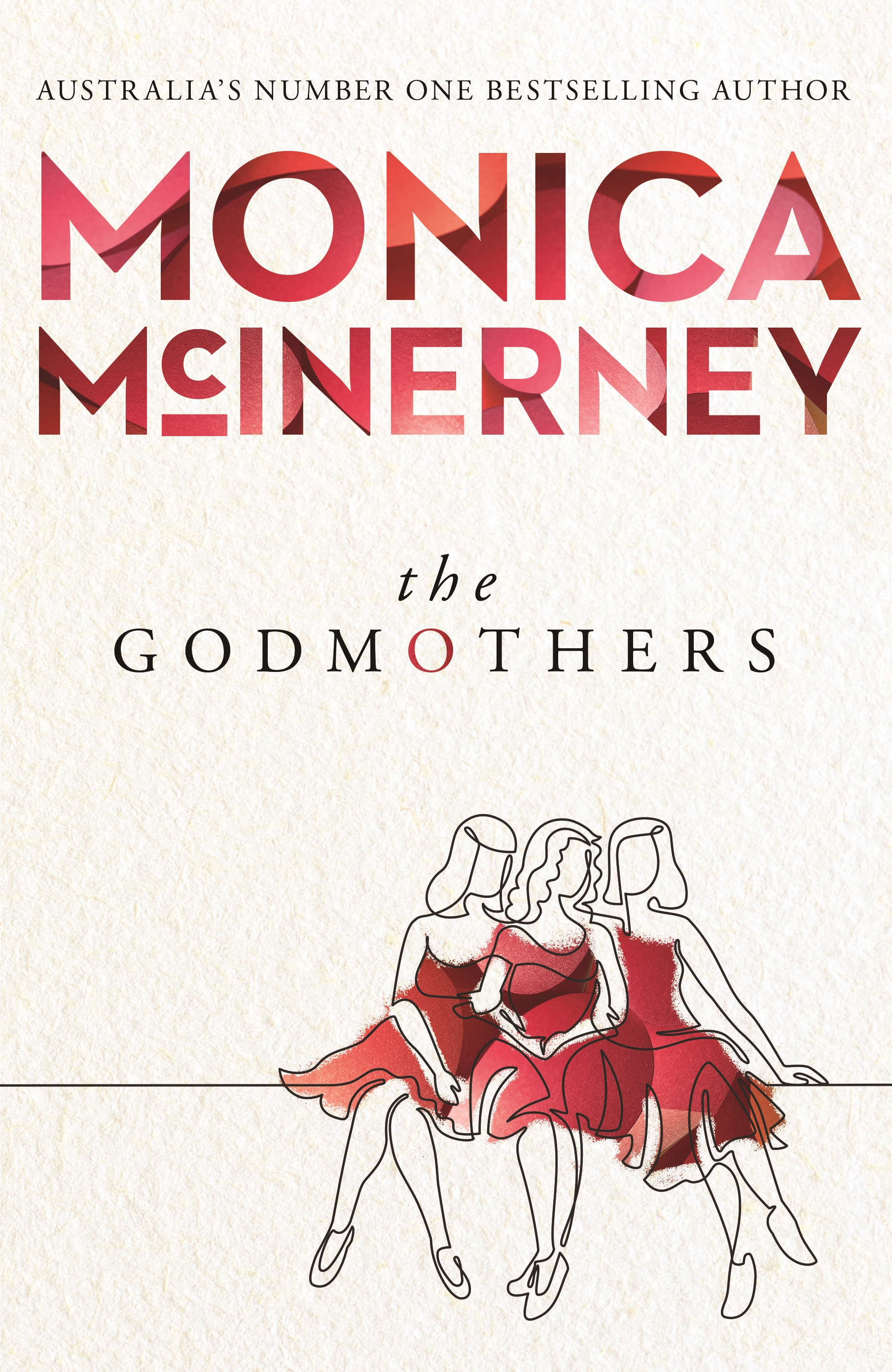 NORTHERN LIGHTS - Nora Roberts
Nora and I have a love-hate relationship. I am often drawn to her books, but in some, the constant head-hopping - often mid sentence - tosses me out of the story and gives me a headache. It also breaks the cardinal 'authorland' rule - no indiscriminate head hopping! Characters have to earn their right for an opinion in a novel. But, that said, if I was Nora Roberts and had sold 500 million copies of my books, I think I'd be entitled to break every rule in the writer's bible and then some ....
So, I picked this book up, put it down, walked away, walked back and picked it up again ... The decider was, it was set in Alaska, and I LOVE Alaska, especially after visiting there two years ago. So I bought it and started reading, all in a miff of bad grace. It took until page 437 of a 562 page book for her to do it. 'John' had no right to a point of view that late in the story, but he got it and I forgave him (and Nora) because I really enjoyed this book. It's a reprint of any earlier novel (2004), but if you're after a pleasing romance with a crime twist set in one of the most spectacular places in the world, give Northern Lights a whirl.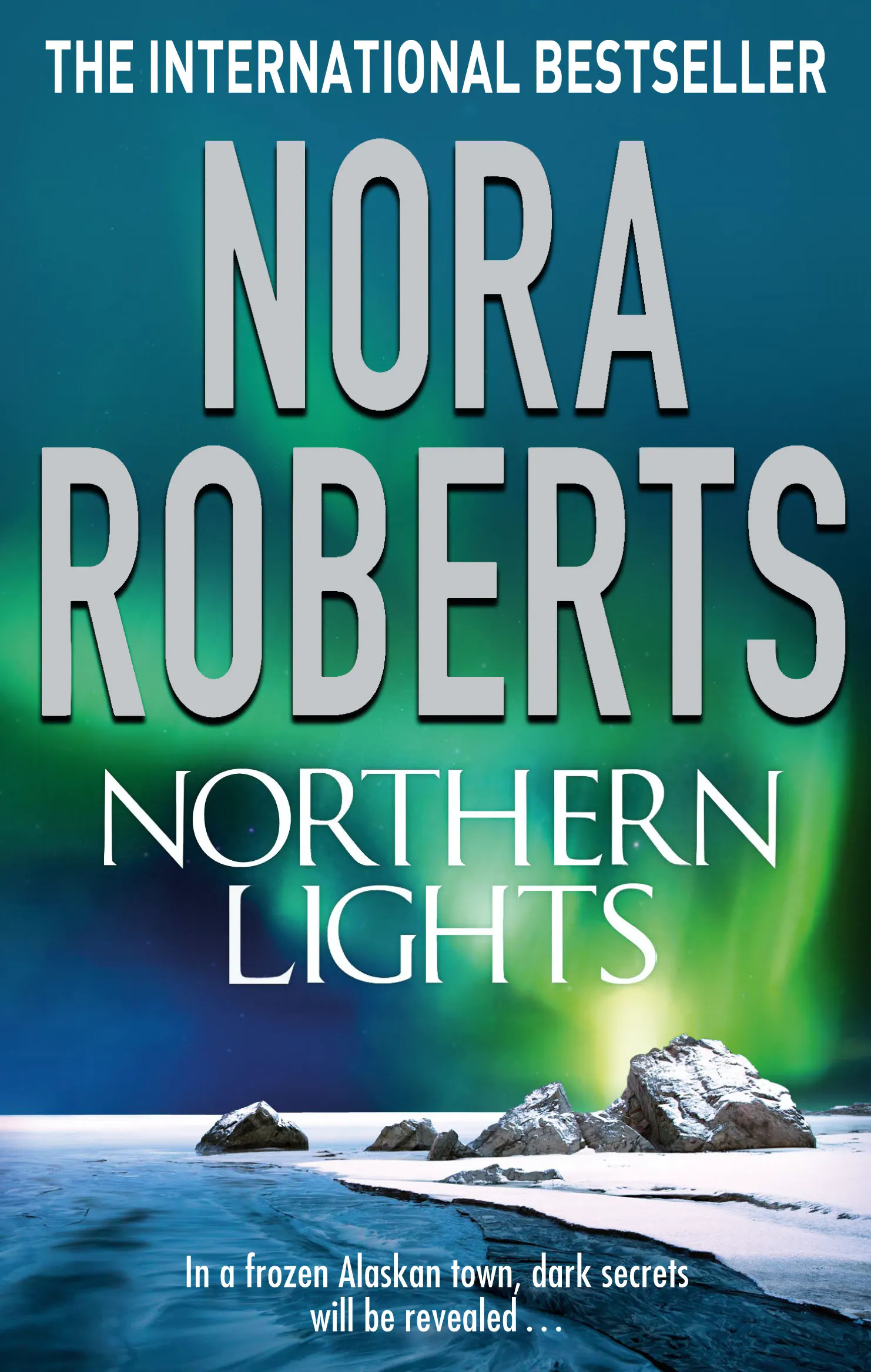 THE HUNTED - Gabriel Bergmoser
If thrillers and/or horror stories are your thing, this often violent, intense novel set in rural and outback Australia, is hard to step away from. Your stomach might be churning and heart racing, and you might even have to put it down to catch your breath, but you still need to know what happens next. I can definitely see this one as a movie. It's written in a cinematic way within a tight time frame and details very gruesome scenes in places. Don't say I didn't warn you. It's not for the light-hearted, but it's certainly an adrenaline fueled read.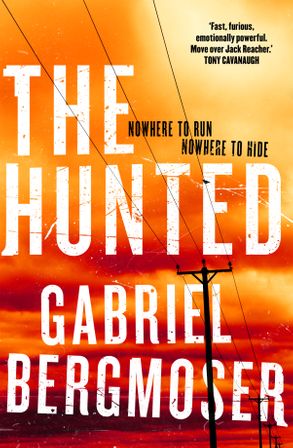 SOME MATES AND THEIR RURAL NOVELS:
Where are the rural books you might be thinking? I'm saving the best until last, of course ;)
TINY WHITE LIES - Fiona Palmer
Technically not a rural novel, but as Fiona is one of Australia's best loved rural authors and the story is set in a more remote part of W.A., we're going to put it here. In Fee's latest release two families 'escape the rat-race to holiday at a remote coastal retreat but what lies are they telling themselves and each other?' I've just started this one and I'm enjoying it very much.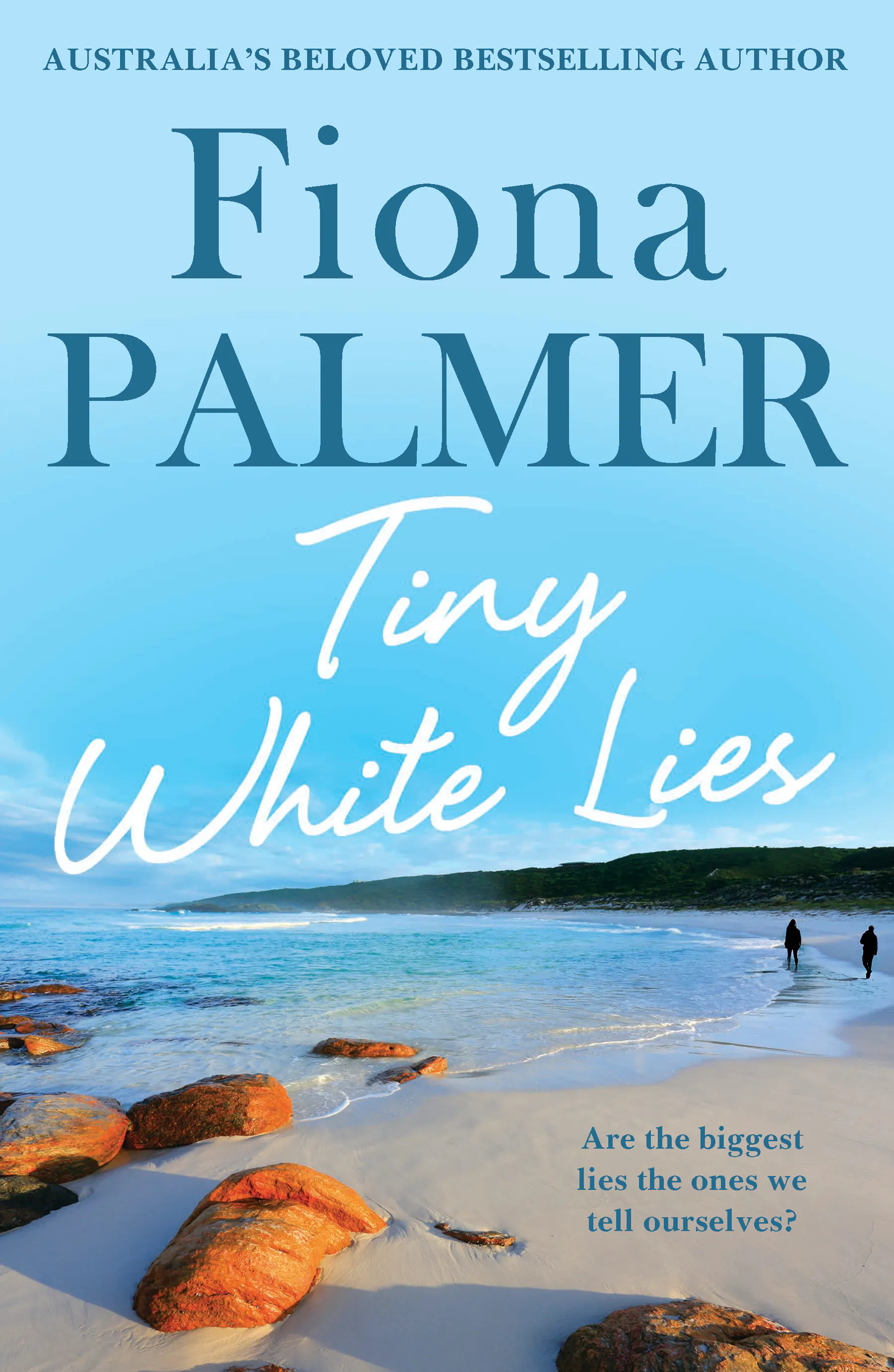 SOMETHING LIKE THIS - Karly Lane
The ability of this lovely friend of mine to produce book after book at such a rapid pace, each with a new story line and radiating depth and heart, truly has me in awe. I KNOW this one is under our Christmas tree and I'm looking forward to reading it after the intended recipient. (Are you getting the feeling I love buying family members books I want to read? ;))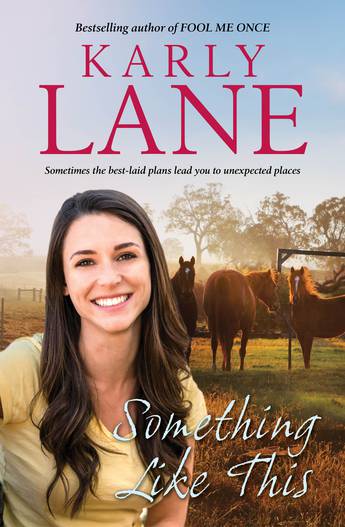 THE SHEARER'S WIFE - Fleur McDonald
A long time wool producer herself, Fleur McDonald, is well qualified to write about all things wool. The Shearer's Wife is the fourth book in Australian rural mystery series featuring Dave Burrows, and I wonder if Fleur and her character Dave knew just what a collaborative journey they'd travel together when Dave first appeared in Fleur's stories seven books ago. Reviews are coming in hard and fast on this one with an average of 4.5 stars out of 5 on Goodreads. I wonder if Santa might have this book stored somewhere in his sack to land under our tree too? Mmmm ... guess we'll find out on Christmas Day ;)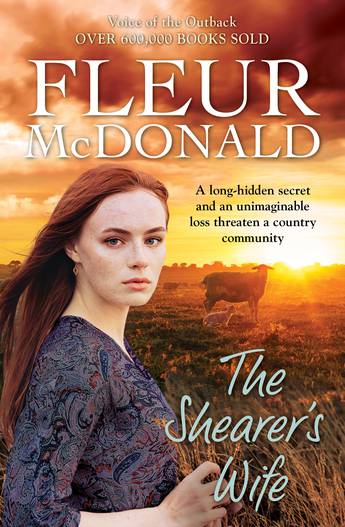 HOME SWEET HOME - Mandy Magro
Mandy is another prolific, rural author who is catering for rural romance fiction lovers this Christmas.
Fate is a contrary thing, and never so much as in this romantic, gentle story which will have you turning the pages well into the night. (I've bought this book for Christmas for a special woman who loves Mandy's novels.) And I know I'm getting a little ahead of myself but Mandy also has you covered for Mother's Day 2021, with, 'Savannah's Secret', due to hit the shelves on May 5. If you love Mandy's books, pop that date on your calendar and chuck a few brazen post-it note reminders in front of your kids... :)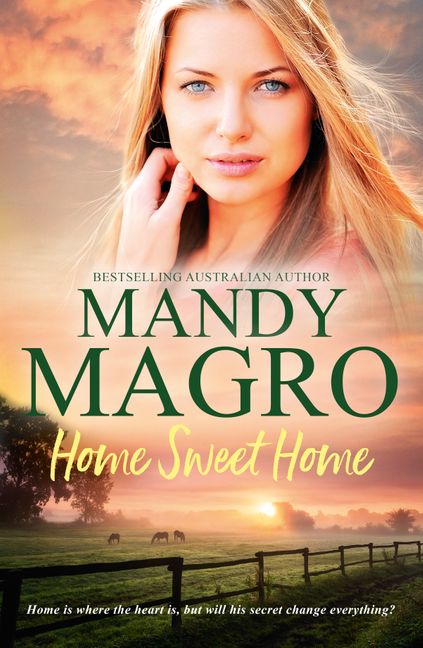 FLYING THE NEST - Rachael Johns
In a flip back to women's 'life' fiction, Rachael Johns, has released 'Flying the Nest'. Touting a brilliant and bright yellow cover, and set seaside, this one might be just the ticket to take on your beach holiday ... that's if you were able to book accommodation?! They tell me every bed on the east coast of Australia is booked out this summer, so if you didn't get in early maybe ask Santa for this book, a wading pool, a beach umbrella and make yourself a cocktail in your own back yard. Sometimes it's handy not to get sand in every nook and cranny!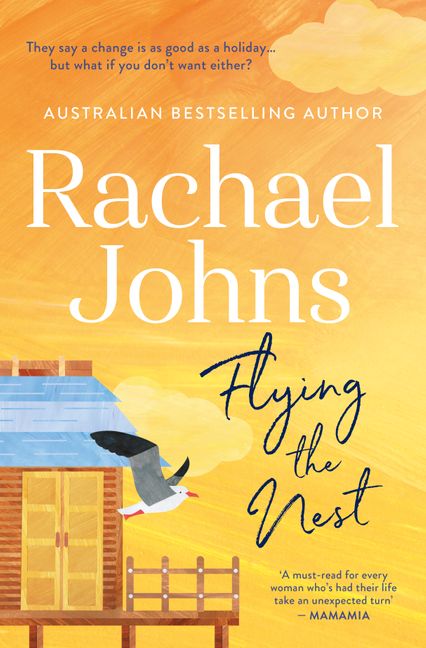 THE FAMILY INHERITANCE - Tricia Stringer
Tricia Stringer has also flipped to women's fiction for her latest novel, THE FAMILY INHERITANCE. Trisha says, 'Sometimes an ending is really a beginning ... I hope you'll love this story of family relationships and loyalties.' Having immensely enjoyed some of Tricia's other more historical offerings, I'm sure this one will delight as well.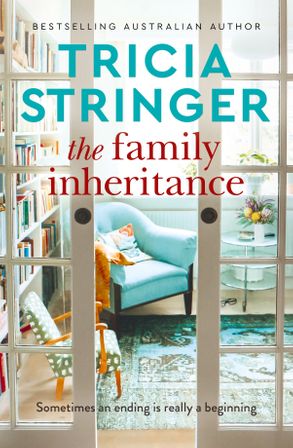 One to watch ... DARRY FRASER.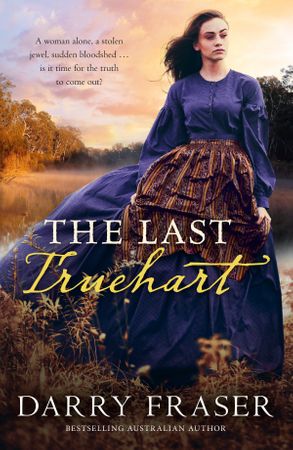 I haven't read any of Darry's books yet but I do have one on my TBR pile - ELSA GOODY - Bushranger. Set in colonial Australia, Darry's latest release, THE LAST TRUEHART, is an historical adventure romance, which is getting excellent reviews. Historical accuracy is incredibly important in making a story believable. I'm told Darry's research is impeccable. As the fifth European generation to settle our property, I'm delving into my own families history more and more. I'm really looking forward to reading these books.
So there you go. I hope you have a few books waiting for you under the Christmas tree, or at least a few waiting for others that you can beg, borrow or steal, to read when the intended recipient isn't looking ;)
If I don't catch up with you before Santa visits us - with lots of books! - my family and I would like to wish you a very happy Christmas and a fantastic New Year. I hope there is much love, laughter and happiness for you in 2021. As Eddie says, 'Life can be beautiful if you make it beautiful. It is up to you.'
Happy Reading!
Love Margareta xo