Need Help With Your Christmas Shopping List?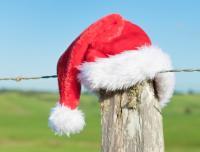 The first week of December  - my official crank up week for Christmas. Unfortunately, as I have edits due at two publishing houses for both ROSE RIVER and my new US novella, I haven't gotten into festive mode yet. Although I'd better hurry, the kids are currently counting down the days until end of school and I haven't even STARTED Christmas shopping yet!
(Breathe Margareta, breathe.)
This led me to thinking about my Christmas list. What should I buy those nearest and dearest to me this year? Which then led me to thinking about YOUR Christmas list. What are YOU going to buy your nearest and dearest with regards to reading material this year?
Need a hand? (You also might like to join me in those breathing exercises?)
There have been many, many books on my TBR (To Be Read) pile this year and whilst I'd LOVE to mention a whole swag of them, that's only going to confuse both of us, and my brain is addled enough. Instead I focused on the books I simply could not put down. The ones that came with me to the bus stop, to the kids swimming and running training, netball and even to the shed when I thought H wasn't looking. These were the novels I had to have with me just in case I got the slightest excuse to stop and read.
AND I only gave myself five choices. Gulp. Do you know how hard that was?!
After much debate, here they are, in no particular order accompanied by a suggestion as to who they might be a good present for. Although (disclaimer following), I might get it wrong, so don't blame me if your mother-in-law/father-in-law won't speak to you for weeks, okay?! 
A no brainer choice. I simply could NOT put this book down even going so far as to read it while having cups of tea, eating breakfast & lunch. Dinner was out of bounds but I can tell you I was wishing the family would eat up fast and then do the dishes for me so I could get back to reading!
Here's the blurb:
I guess it started with the mothers.' 'It was all just a terrible misunderstanding.' 'I'll tell you exactly why it happened.' Pirriwee Public's annual school Trivia Night has ended in a shocking riot. A parent is dead. Liane Moriarty's new novel is funny and heartbreaking, challenging and compassionate. The No. 1 New York Times bestselling author turns her unique gaze on parenting and playground politics, showing us what really goes on behind closed suburban doors. 'Let me be clear. This is not a circus. This is a murder investigation.'

BIG LITTLE LIES is a brilliant take on ex-husbands and second wives, mothers and daughters, school-yard scandal, and the dangerous little lies we tell ourselves just to survive.
For the mother/grandmother/aunt/daughter who has attended play groups, parents and friend groups, in fact been involved with committees of any sort - and made it out the other side in one piece. Or not.  
I'll admit it. I'm a HUGE fan of Monica's work and she'd have to do many things wrong for me to hate one of her books, but I honestly did love this one. At the time I needed 'a chocolate' (sweet and engaging) read and Monica delivered ... and then some. 
Here's the blurb:

For more than thirty years, Angela Gillespie has sent friends and family around the world an end-of-the-year letter titled 'Hello from the Gillespies'. It's always been cheery and full of good news. This year, Angela surprises herself – she tells the truth . . .

The Gillespies are far from the perfect family that Angela has made them out to be. Her husband is coping poorly with retirement. Her 32-year-old twins are having career meltdowns. Her third daughter, badly in debt, can't stop crying. And her ten-year-old son spends more time talking to his imaginary friend than to real ones.

Without Angela, the family would fall apart. But when Angela is taken from them in a most unexpected manner, the Gillespies pull together – and pull themselves together – in wonderfully surprising ways . . .
For the mother/grandmother/aunt/danughter/friend who loves an easy, warm and engaging story. There will be laughter, there will be tears, but once you turn the final page you will be more than satisfied. (Hint: Wrap it up with a box of tissues.)
Inspired by elements of her own grandmother's life, this gem by Kimberley Freeman has a dual narrative. A master of the historical, I loved the way Kim brought the 1926 Evergreen Spa Hotel alive in my mind, with all it's grace and rich extravagance. She then effortlessly flips to modern day and a romantic love affair that will change one young woman's life.
Passion, romance and intrigue thread this novel together using both historical and modern day storylines.      
The blurb:
1926: Violet Armstrong is one of the few remaining members of staff working at the grand Evergreen Spa Hotel as it closes down over winter. Only a handful of guests are left, including the heir to a rich grazing family, his sister and her suave suitor. When a snowstorm moves in, the hotel is cut off and they are all trapped. No one could have predicted what would unfold.

2014: After years of putting her sick brother's needs before her own, Lauren Beck leaves her home and takes a job at a Blue Mountains cafe, the first stage of the Evergreen Spa Hotel's renovations. There she meets Tomas, the Danish architect who is overseeing the project, and an attraction begins to grow. In a wing of the old hotel, Lauren finds a series of passionate love letters dated back to 1926, alluding to an affair - and a shocking secret. If she can unravel this long-ago mystery, will it make Lauren brave enough to take a risk and change everything in her own life?

Inspired by elements of her grandmother's life, a rich and satisfying tale of intrigue, heartbreak and love from the author of the bestselling Lighthouse Bay and Wildflower Hill.
For the great-aunt, mother, mother-in-law, grandmother in your life who loves a rich tale of bygone days spliced with modern-day life and love. 
Simply incredible. I don't normally read thrillers but my lovely website manager (told you so ... told you so ... told you so!)  talked me into reading this one and I was gobsmacked. The writing is superb, the storyline intense and intricate, the situation entirely plausible. I gave it to my husband after I'd finished and he read it in a matter of days as well. One hell of a read. 
Why would a man escape from prison the day before he's due to be released?

Audie Palmer has spent a decade in prison for an armed robbery in which four people died, including two of his gang. Five million dollars has never been recovered and everybody believes that Audie knows where the money is.

For ten years he has been beaten, stabbed, throttled and threatened almost daily by fellow inmates and prison guards, who all want to answer this same question, but suddenly Audie vanishes, the day before he's due to be released.

Everybody wants to find Audie, but he's not running. Instead he's trying to save a life . . . and not just his own.
A great one for the male (or female) reader in your family (and then you can pinch it back from him  to read first ... or second depending on who wins the stoush :)
Fiona Palmer has become the author of my first personal choice when it comes to rural fiction. I can see, feel and breathe her stories, which seem to roll effortlessly from a very able pen. With the added Italian POW aspect embedded into this particular story, The Sunnyvale Girls, is a polished and well rounded tale that gives you plenty to think about. 
Three generations of Stewart women share a deep connection to their family farm, but a secret from the past threatens to tear them apart. 

Widowed matriarch Maggie remembers a time when the Italian prisoners of war came to work on their land, changing her heart and her home forever. Single mum Toni has been tied to the place for as long as she can recall, although farming was never her dream. And Flick is as passionate about the farm as a young girl could be, despite the limited opportunities for love.
 

When a letter from 1946 is unearthed in an old cottage on the property, the Sunnyvale girls find themselves on a journey deep into their own hearts and all the way across the world to Italy. Their quest to solve a mystery leads to incredible discoveries about each other, and about themselves.  
For anyone who loves a rich, well-told yarn. 
There you have it. My personal picks for 2014. Of course, there are a plethora of fabulous books to pick from this year so, whatever you choose, happy reading ... oh, I mean shopping! 
RURAL BOOKS CURRENTLY HITTING THE SHELF
If you love your rural books, there are a few rural authors who have novels out in time for Christmas. (Just in case you want to put them on your own Santa list! ) These include THE GREAT PLAINS by Nicole Alexander, GEMMA'S BLUFF by Karly Lane, OUTBACK GHOST by Rachael Johns, RIVERBOAT POINT by Tricia Stringer and the list goes on. Check out http://www.australianruralromance.com for more rural books available in the festive season.
CHRISTMAS BARGAINS
If you're into romance eBooks along the lines of Nora Roberts, Linda Lael Miller and Diana Palmer, over at Tule there's a great lineup of Christmas eBook novellas, with some going really cheap at the moment. Our own Alissa Callen has one called HER MISTLETOE COWBOY available for approx. $3.39. There's also a few on sale for a limited time at 0.99c (titled Christmas at Waratah Bay; Just in time for Christmas; No Rest for the Wicked).
Oh and if that's not enough for you - some special offers on Amazon for Rural Romance (both Aussie & US based)  The House at the Bottom of the Hill by Jennie Jones, Promise Me, Cowboy by CJ Carmichael and Marry Me, Cowboy by Lilian Darcy.
Should be something there to keep us all occupied in that post Christmas lull!