In news from the bush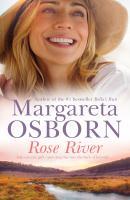 Things have been absolutely humming around my hill for the last couple of months. Racing to complete first round edits on ROSE RIVER for Random House, Australia, writing a new, 'Hot Aussie Hero' novella for US Publisher TULE, and I have barely had time to think let alone breathe.
But this week I did stop, take a breath and follow my own advice to take time out to read a book (Fiona Higgins's WIFE ON THE RUN, but more about that next week). I also realised that without all these gorgeous rolling hills around me, our beautiful lake beside me and nothing but fresh air in front of me (aka not a computer) I really wouldn't be able to write a single word for all you lovely people to enjoy. Thank goodness for this bush lifestyle I am so lucky to live. 
ROSE RIVER
Jaime, my heroine in ROSE RIVER, isn't quite as appreciative of all things rural. She's a city girl who's been dropped into the back of beyond and life is about to get very tricky. I am just so excited to be able to share both the blurb and the cover of my new novel for 2015 with you!
.....Drumroll ... here's ROSE RIVER.
Housesitting in rural Burdekin's Gap, high up in the East Gippsland mountains, is not an obvious career move for a PR executive like Jaime Hanrahan. But, hey, retrenchment is a kicker. 

Plus she's determined not to spend Christmas in Melbourne with her friends, who still have company cars and six-figure salaries, or with her mother, Blanche, who has remarried too soon after her father's death.

However, it turns out that Burdekin's Gap is a little more remote than Jaime had anticipated, the house is in the middle of a cattle station, and the handsome manager, Stirling McEvoy, doesn't appreciate a new farmhand in Jimmy Choos and Sass & Bide cut-offs.

Soon Jaime is fending off stampeding cows, town ladies wielding clipboards, sheep who think they are goats, nude sportsmen and one very neurotic cat. So why does she feel like she's falling in love . . . with the life, with the breathtaking landscape, and with one infuriating cowboy …?
See ... nude sportsmen ... so much fun.
ROSE RIVER has been adapted from my No. 1 bestselling ebook novella A BUSH CHRISTMAS and after a flying trip to Sydney last week to finalise details with my publishing team, I can announce this book will be on sale from March 1, 2015!
For those of you who have read the novella, A BUSH CHRISTMAS, you will be delighted ROSE RIVER continues Jaime and Stirling's hilarious and heart warming story. For those of you who haven't read my ebook novella (which, incidentally, has recently sold to Germany
), you are in for a treat. This book is a gloriously funny, romantic comedy that was an absolute hoot to write. And it was all due to people like you, that it has been adapted and expanded to a full-length novel.
Ask for the rest of the story and thou shalt receive!
But ... I ... just ... LOVE ... this cover!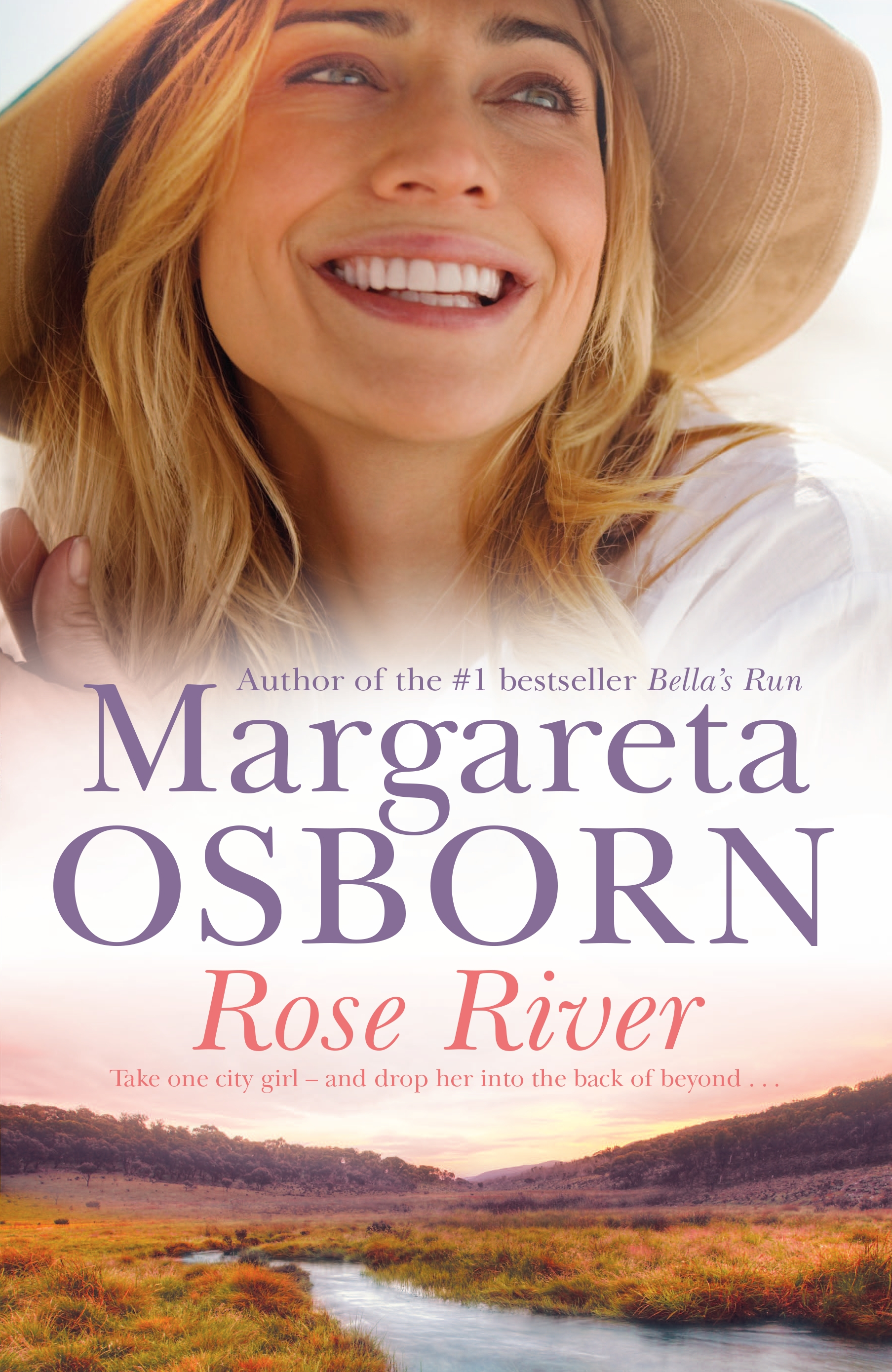 TULE NOVELLA January 2015
It's all happening in 2015. I've also a new ebook novella coming out in January 2015 with TULE (USA). It will be available in ebook book form across Australia and NZ, so stay tuned for more details. Title, cover are all coming ... very exciting! 
AUSROM TODAY FINALIST!!!
I am humbled and extremely excited to tell you that, thanks to all your lovely votes, I've been shortlisted in the 2014 AusRom Today Reader's Choice Awards for the Best Established Author. 
I'm down to the last half dozen author's with voting closing on Nov 29 (this Saturday) so if you feel like voting again to get us over the line as Best Established Author, you can get to the Facebook page via the link / image below. All you have to do once you're there is click 'Like' on the picture with my name. And I'd just like to say thank you so much for all your help. I appreciate it very much.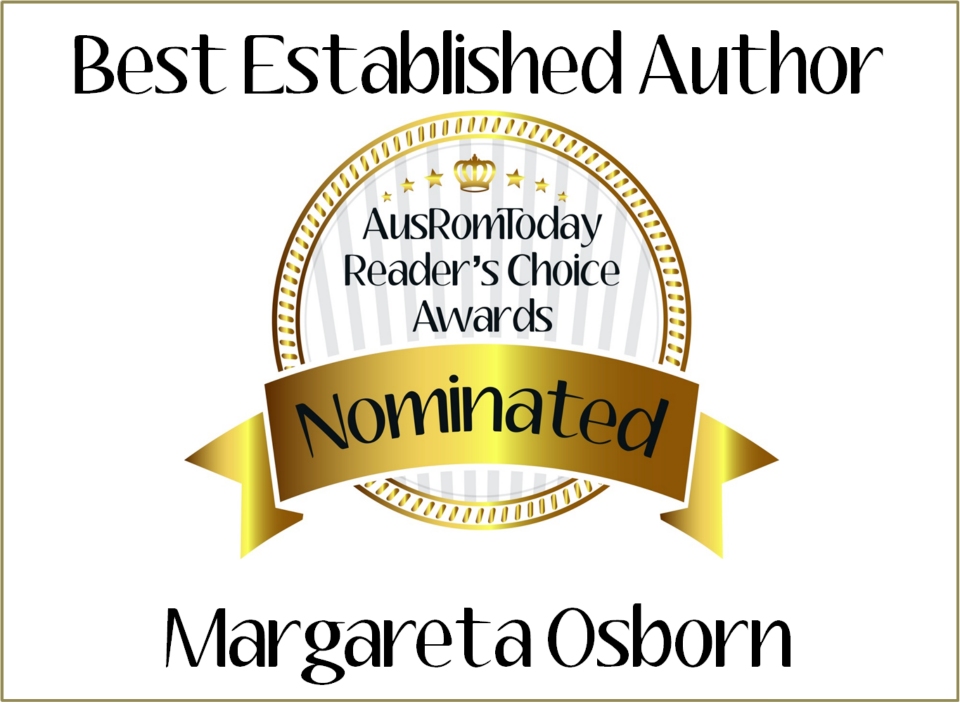 Until next week,
Margareta x