NEWS FLASH : THE COWBOY GOES LIVE!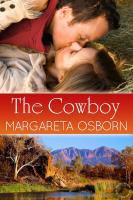 Need something to read this Australia Day Long Weekend? My new novella, THE COWBOY, a sweet and sexy (yep they can be both) romance has just gone live today on Amazon! And it's available for a very limited time for only 99c! Yep, that's right only 99c!!! You can't even buy an ice-cream for that! (Well, maybe at McDonald's but we won't go there ...:)
In case you missed it: Amazon Link
There's also three other novella's in the Hot Aussie Hero series: The Hero (Amy Andrews), The Playboy (Madeline Ash) and The Millionaire (Victoria Purman) - all available for 99c at the moment (limited time) but only on Amazon.
If you're an Apple gizmo girl like me, you just have to download  "Kindle for iPhone or iPad App" (Free) and then you're set to download from Amazon. The novella's will be available on iTunes, Kobo etc. in a couple of months.
ROSE RIVER
The clock is ticking and the countdown has started, Only one month now before ROSE RIVER hits book shelves and eReaders! If you'd like ROSE RIVER to be delivered to your eReader the moment it's released, you can pre-order the eBook here:
The excitement of 2015 is starting already!