Shepparton and Wangaratta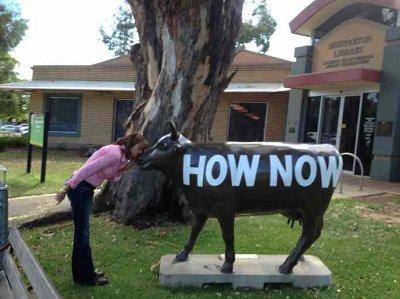 The book tour's proceeding apace. The blogging thing's a whole lot slower sorry....
But back on the road again last week, to Shepparton and Wangaratta.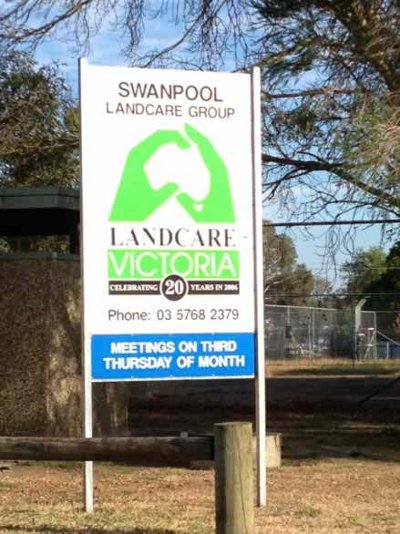 So pleased to see this HUGE land care sign at Swanpool. My past life as a former Landcare Co-ordinator / Facilitator just demanded I stop and take a photo. Good on you Swanpool!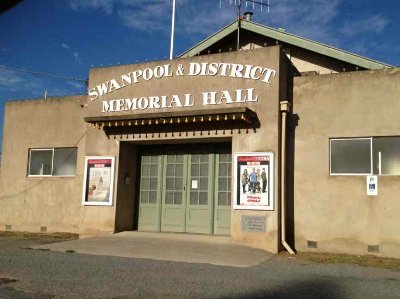 And then, over my shoulder was the local hall. And what do you know... they run the cinema there. 
I was just delighted to see the old memorial hall used in such a way.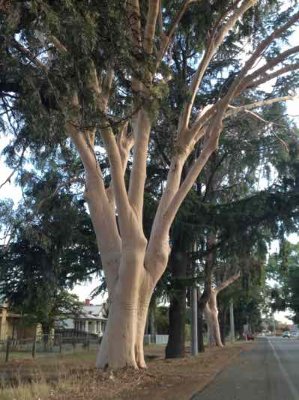 Benalla and the stunning Salmon Gums had me screeching to a halt to take a picture.
I have tried and tried and tried to grow these and Spotted Gums at home but to no avail. Jack Frost gets them every time, darn it.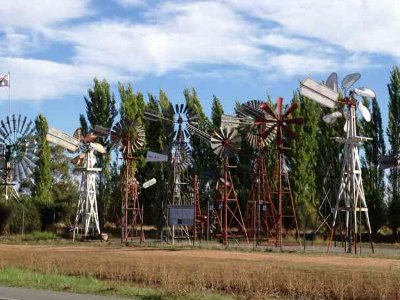 As I entered Shepparton, and because my new book HOPE'S ROAD is all about family, I just HAD to stop and look at this 'family of windmills'. Aren't they just the best?!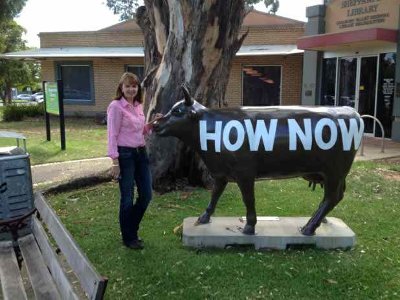 And then there was the 'How Now Brown Cow' outside the Shepparton library. My lovely friend Joe from the Collins on Maude Bookstore took this photo of me and my new mate. Love brown cows.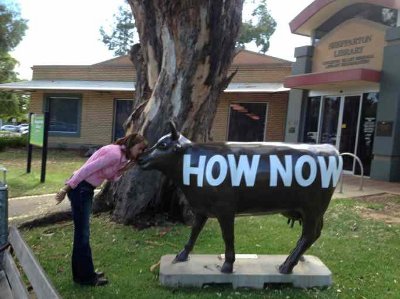 And then of course I had to give it a smooch goodbye and high tail it to Wangaratta where the lovely Robyn hosted me at her store.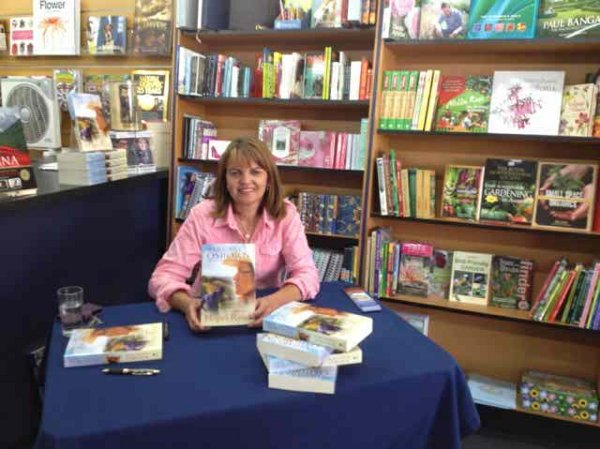 (I suspect I was starting to look a bit bedraggled and bewildered by the end of this day
 )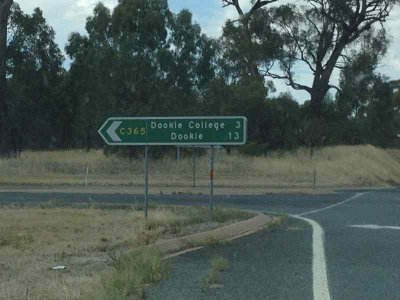 I will also have to admit, on the trip to Wangaratta, I passed this sign and …well … the odd training course or two … plus the odd drink or three came to mind