The Tour Moved On - Dubbo, New South Wales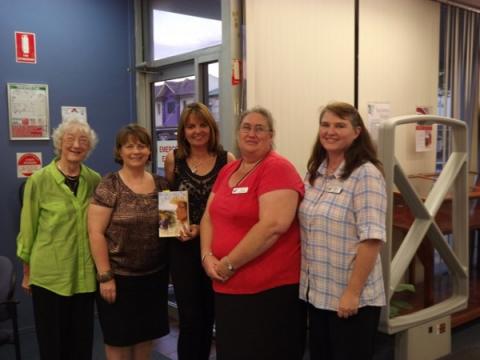 Stage 2 of the book tour saw my wonderful friend Andrea and I in Dubbo.
At the lovely Dubbo library I was given a very warm welcome by the Director, John and staff. They went out of their way to ensure I was comfortable and had all I needed to make my time there enjoyable. An attentive crowd listened to my talk on HOPE'S ROAD and then most came up to chat to me and buy books from the engaging and knowledgable Rae from The Book Connection. It was just a delightful night.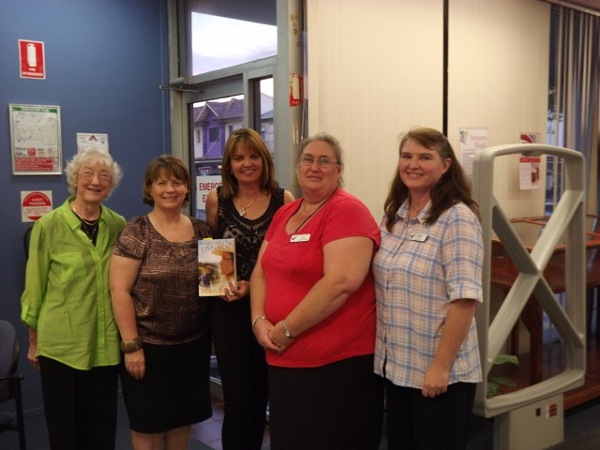 Left of me the lovely ladies from The Book Connection, Dubbo. Right of me, the very welcoming, Michelle and Anne from Dubbo Library. 
The wonderful display in the library foyer.