Towards Cooma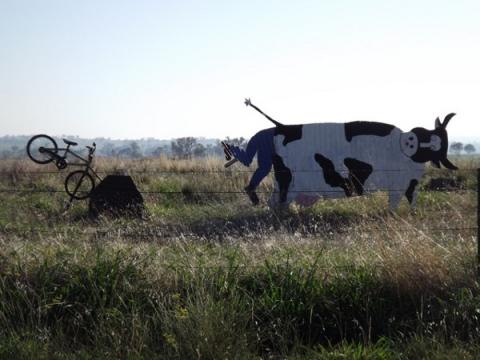 The morning started early as we had a 6 hour drive towards Cooma ahead of us. Yes, we were heading towards home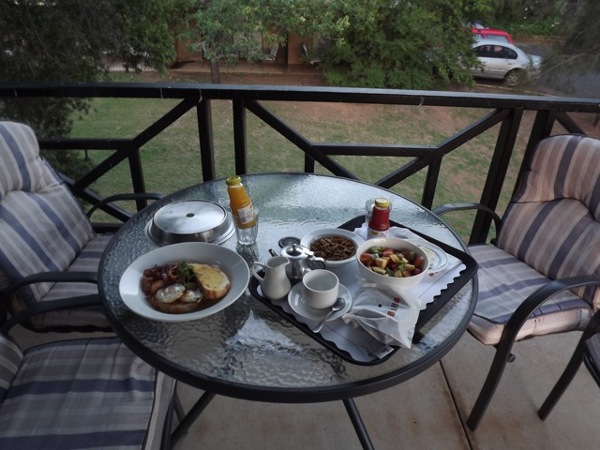 A delicious breakfast out on the verandah listening to a chorus of birds and our feet being eaten alive by sand flies
 started the day.
We programmed Kate, who told us 604km and we'd be in Cooma. Well, in her wisdom those four clicks over the six hundred just happened to be a bit of a blocky she had us negotiate before we were allowed out of Dubbo.
After a few stern words from the driver, Kate pulled up her socks and decided to send us on 'the quickest route' which just happened to be the most adventurous.
Just out of Dubbo we turned left, past the Dubbo Zoo heading towards Toongi, Yeoval and the best place of all (we were to find out) Cumnock!
And along the roadside we found bikes. Yep. BIKES in all shapes and sizes, in all manner of positions being ridden by all manner of things. We saw: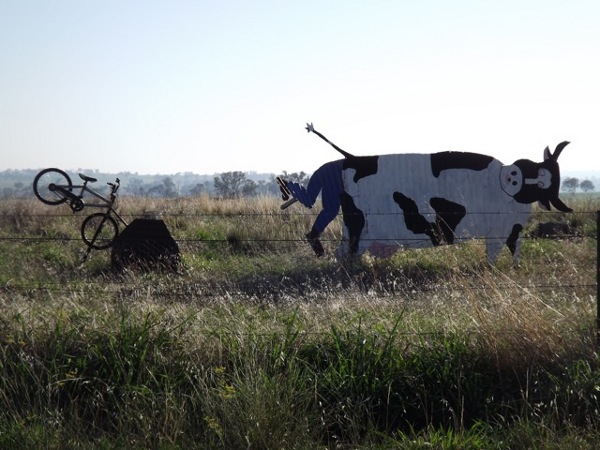 Not sure who this would've hurt more?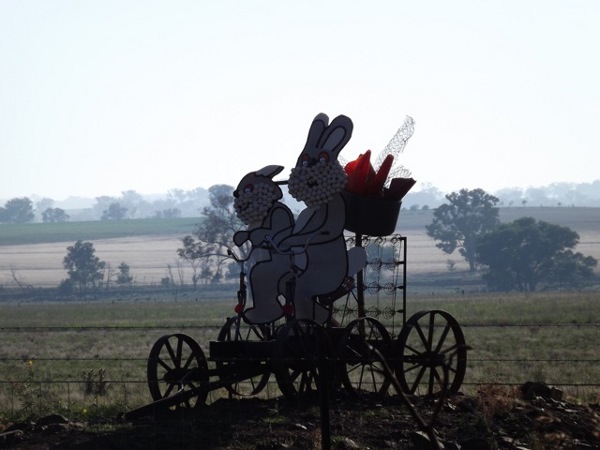 They're running a tad early for Easter and major league late for Christmas.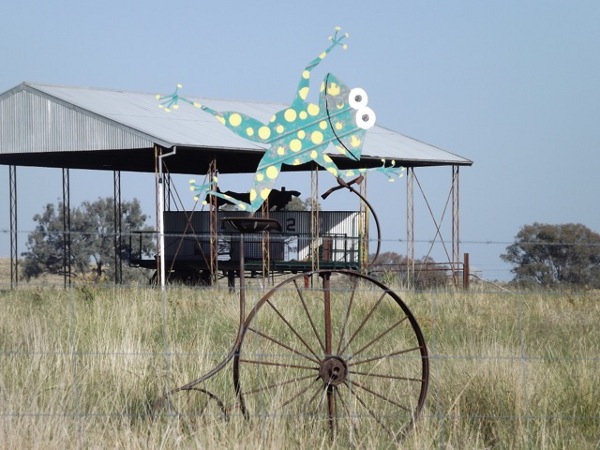 A very cute froggie.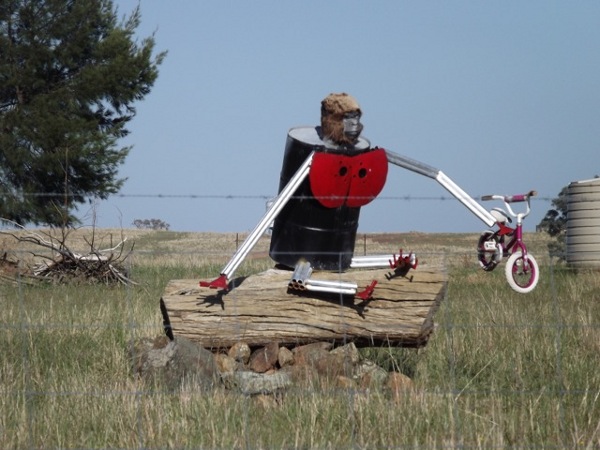 I'm not entirely sure what this fella was up to other than perhaps he didn't like pink!? Any suggestions?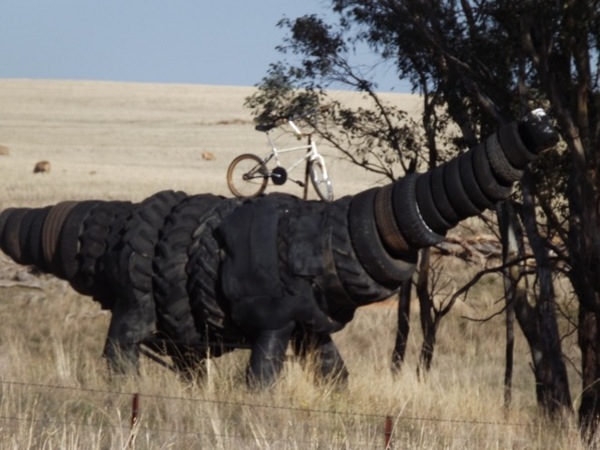 This fella was amazing. Re'cycled' tyres and you have a tame looking dinosaur. He looks a bit like the purple sludgy thing in the kids movie, Monsters Inc.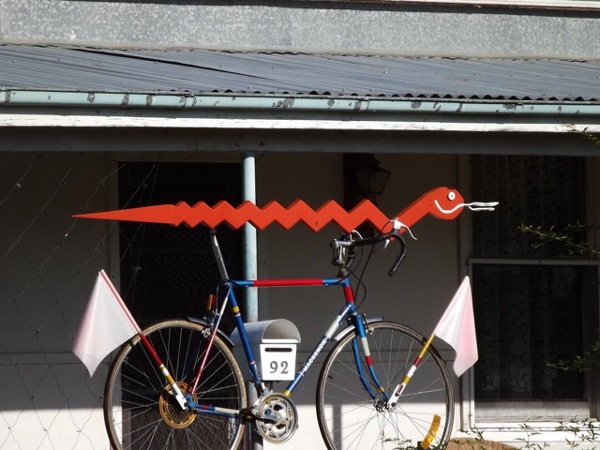 A slippery sucker ...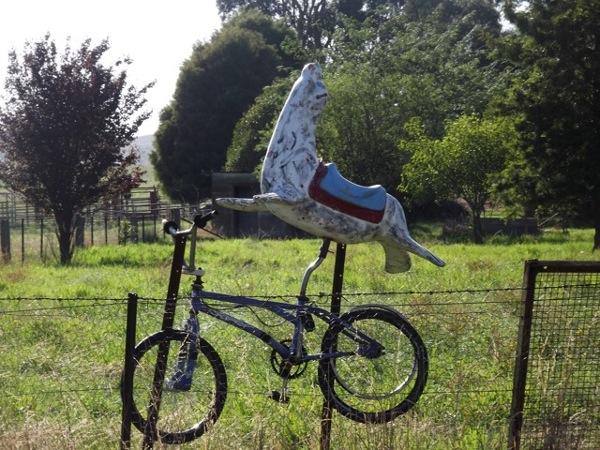 A cycling seal ...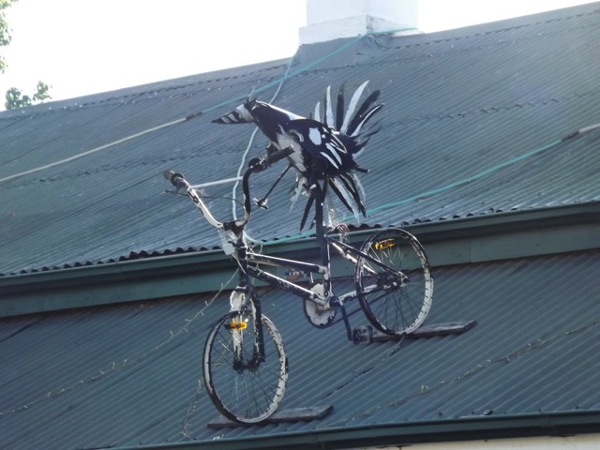 A clever magpie ...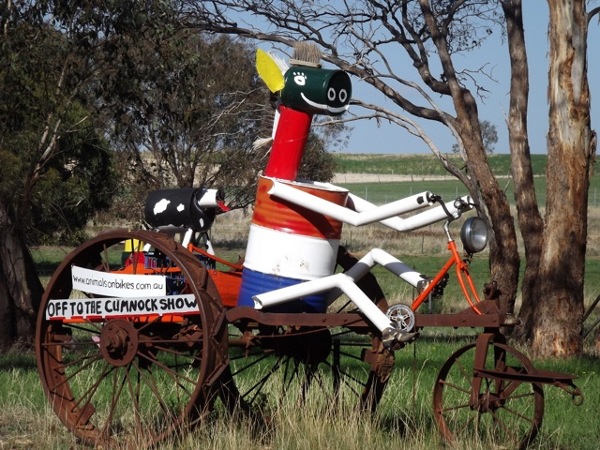 Off to the show … (don't you just love the scrubbing brush!)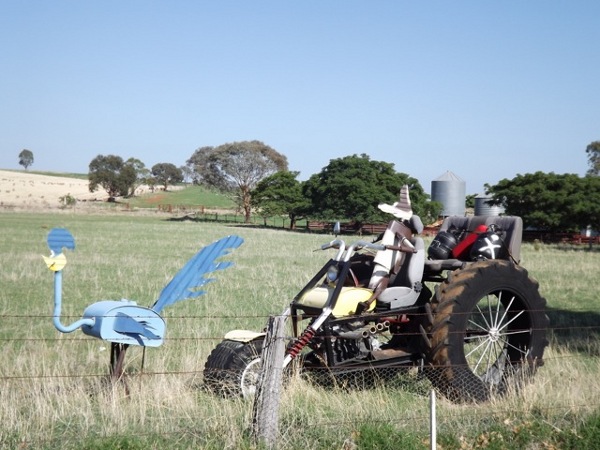 None other than Road Runner and Wylie Coyote driving a buggy ...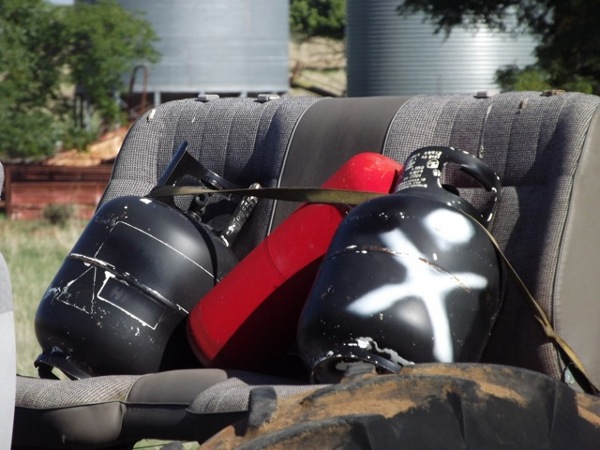 ... complete with gas bottles to blow up Road Runner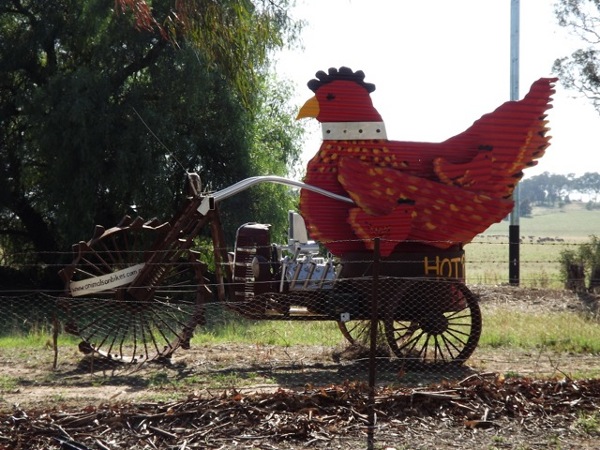 And the hot rod or - a chook tractor … how perfect.
http://www.animalsonbikes.com  Apparently the bikes were a community project to encourage tourists to travel this road and according to one of the locals it's worked.
We certainly loved it. The favourite though, would have to be the first one we stopped at. Yep, you guessed it, the cow. Must be my whacky sense of humour 
  (your webperson adores for the chook one... )
When we reached Cumnock, we had an adventure all of its own. It was so unique, it deserves its very own blog post. Stay tuned ...