How would you like a personally signed copy of ROSE RIVER?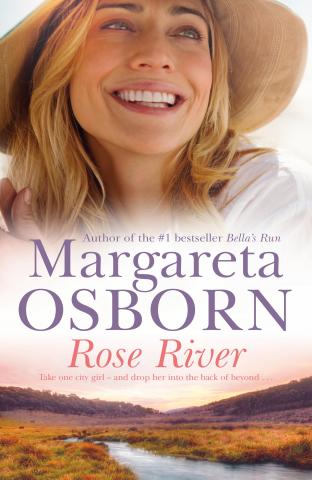 Taa DAAA! Here it is. My new website thanks to my wonderful and very talented techno people! Isn't it just gorgeous?!
To celebrate the launch of my brand new website (I just LOVE that gorgeous purple), we are giving away a copy of my new novel, ROSE RIVER! Yes, that's right, be one of the first to read this romantic comedy about the thrills and spills of life on the land, due out on March 1!!! I have one copy sitting here on my desk ready to be personally inscribed and sent post-haste in the mail to one lucky reader.
Rose River, is an adaption from my #1 best selling ebook A BUSH CHRISTMAS and continues the story of city-based PR executive Jaime Hanrahan as she takes on a house sitting job in rural Burdekins Gap, high up in the East Gippsland Mountains. All she wants is to escape the pressures of Christmas after her fathers death and her recent retrenchment. But rather than getting the peaceful getaway she expects, Jaime is faced with stampeding cows, constant fundraising events, runaway goats, naked sportsmen and one very handsome yet infuriating station manager, Stirling McEvoy (fanning myself here - my word this fella is hot).
ROSE RIVER stands apart from my previous novels for its laugh-out-loud "Bridget Jones in the bush" delivery, and I sincerely hope you enjoy this entertaining read as much as I had a ball writing it.
All you need to do to win a personally signed copy of ROSE RIVER is to make sure you're subscribed to my newsletter and your name goes into the draw (which we'll do on Friday the 20th February)! How cool is that?! (Those already subscribed don't need to do anything. You will be entered into the draw automatically.)
Happy reading!