Drought and Fires - Summer in Australia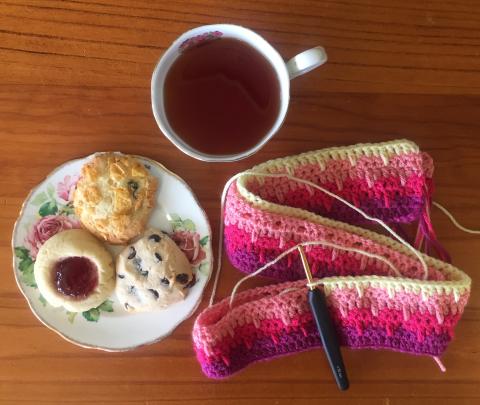 Drought and fires … welcome to a new decade and summer in Australia. Our hearts go out to all who have been affected in anyway by these wretched bushfires - burnt out, burnt over, evacuated or even on a Watch and Act. It's had us all on high alert and continues to plague the media, our minds and our hearts.  For some, it will be years of recovery, for others, not so long but still distressing. We've had family and friends in the centre of these dreadful blazes and our love and compassion is with them all.
Thankfully, at the moment, up here at Glenmaggie, despite being in an evacuation zone at one stage, we are going okay. But there are fires burning to the east and to the north of us, and the landscape and bush are so dry; it's going to be a L O N G summer. We've had a few mls of rain, we're well prepared, and have an evacuation plan in place if necessary, depending on the day, conditions and who's at home. Crossing fingers …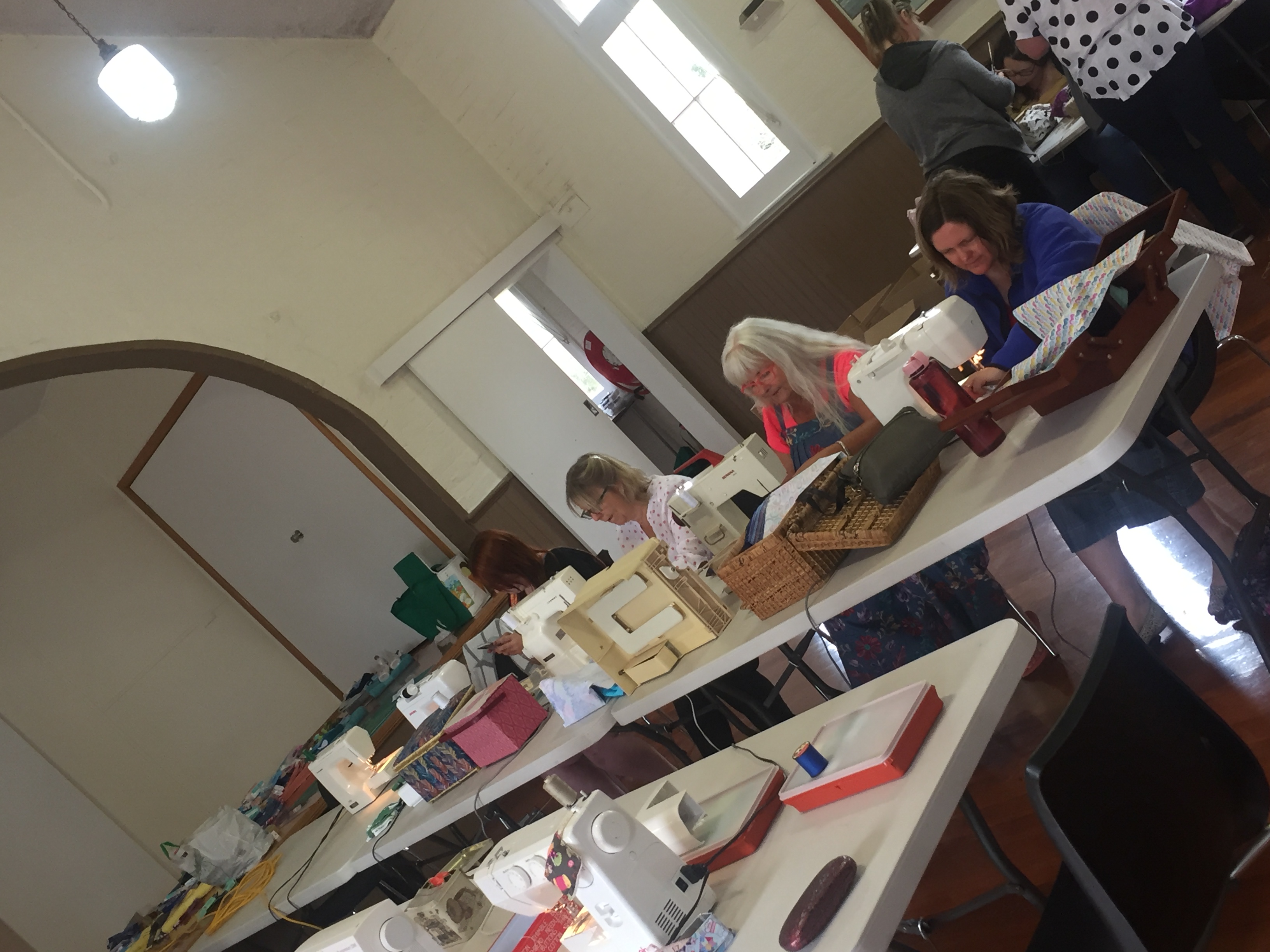 I've been busy with a Creative Group I'm a member of, making emergency toiletry bags for those in need, many of them going on trucks of hay and other urgent supplies - donated and organised by some amazingly generous people - in the first days after the initial East Gippsland fires. It was only a little thing, but as well as helping those in need, it enabled us do something, however tiny, to assist. The fellowship amongst all those in the local hall, cutting material, ironing, making bags, threading ribbons, packing toiletries and writing messages of support was inspiring and heart warming. Stories were told of some incredible people, those directly affected and impacted by these devastating blazes, who, despite having a blackened farm and livestock needing to be fed, or who despite having lost their own homes, were helping others and trying to make sure people who they consider worse off, were assisted first. Stories of survivial against the odds ... so many stories being told then, and now. It brings tears to your eyes.
So many are doing so much. Those who trying to put their lives back together, the people who have stepped up as unlikely leaders in this crisis. It is amazing and humbling to see and hear. We, as humans, haven't lost our ability to empathise and come running to help our fellow man. It's truly a beautiful thing to witness.
So, here we all are. On high alert. Not moving anywhere much other than feeding and watering the stock we have left here on the farm. The drought has hit us hard, but at least we aren't relying on the farm for our primary income, and for that we are so very, very grateful. 
Having two six foot + sons at home over the Christmas break, I've cleaned out my office. Furniture was lugged around, cobwebs removed. I can now see out my lovely window and gaze at the lake ... It is beautiful. The boys did it all with good grace, and only the occasional rolling of the eyes. No. 1 son is home again having achieved his dream of a Diploma in Aviation. He's now a fully fledged Commerical Helicopter Pilot. Look out skies! No. 2 son is working both at a part time job and on his pride and joy - a Toyota Hilux Ute. He's in Year 11 this year and turns seventeen soon. I can't believe my boys are so grown-up! And our daughter, who is now taller than me (making me officially the shortest in the family!), was onto me having worked out some time ago that  "mum cleaning out her office" is usually the precursor to a book. She's a perceptive young woman this third child of ours, who has her sights set on agriculture as her future career.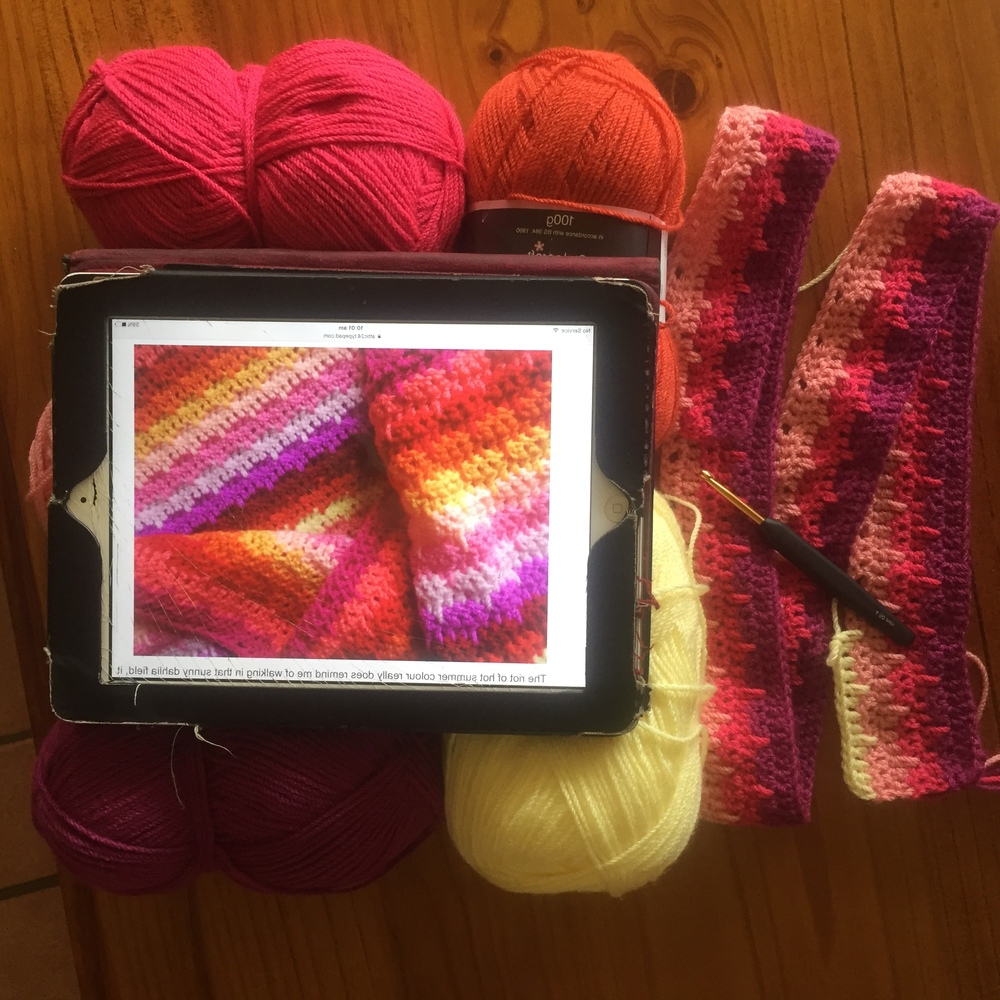 I've started a new crochet blanket, an Attic 24 piece called the Dahlia Blanket in a spike-like stitch. The colours are bright and beautiful; they make you smile and I'm finding the crochet very therapeutic.
I've also picked up a number of books over Christmas and put them down again, not really finding anything to keep me focused. That was until yesterday. The Shelley Bay Ladies Swimming Circle by Sophie Green appeared on my iPad in the Limited time - Under $5 section. I read the sample (love the samples!) and thought, 'Why not?' And I'm really enjoying it. Its nice to find the right read at the right time, isn't it?
Christmas seems so long ago, even though it was only weeks. It was a fabulous family time up here on the hill.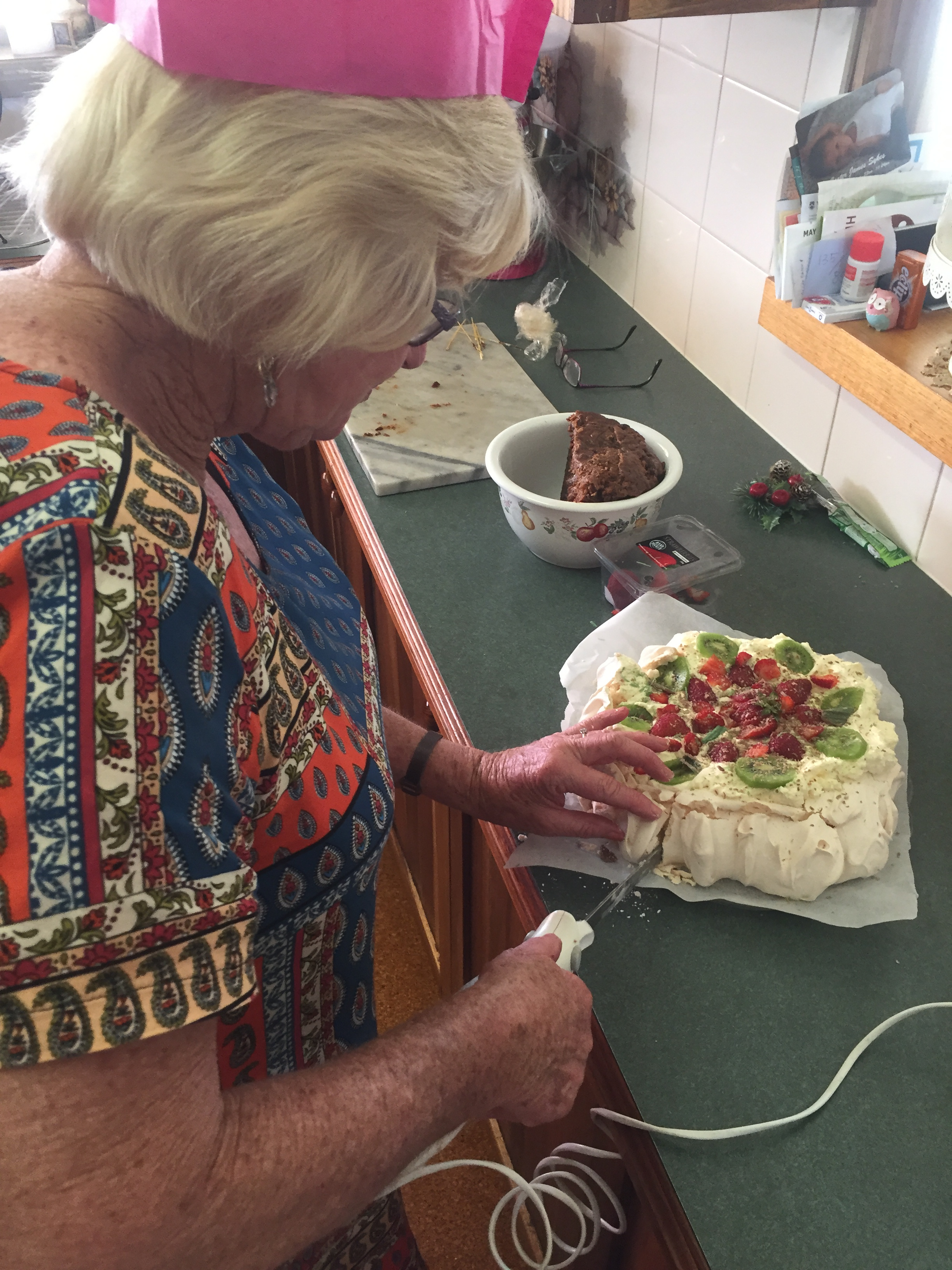 So much delicious, mouth watering food was brought along by everyone. H's favourite salad was on the table thanks to my sister-in-law, and our Auntie Doreen's divine Christmas Pavlova was my absolute go-to dessert.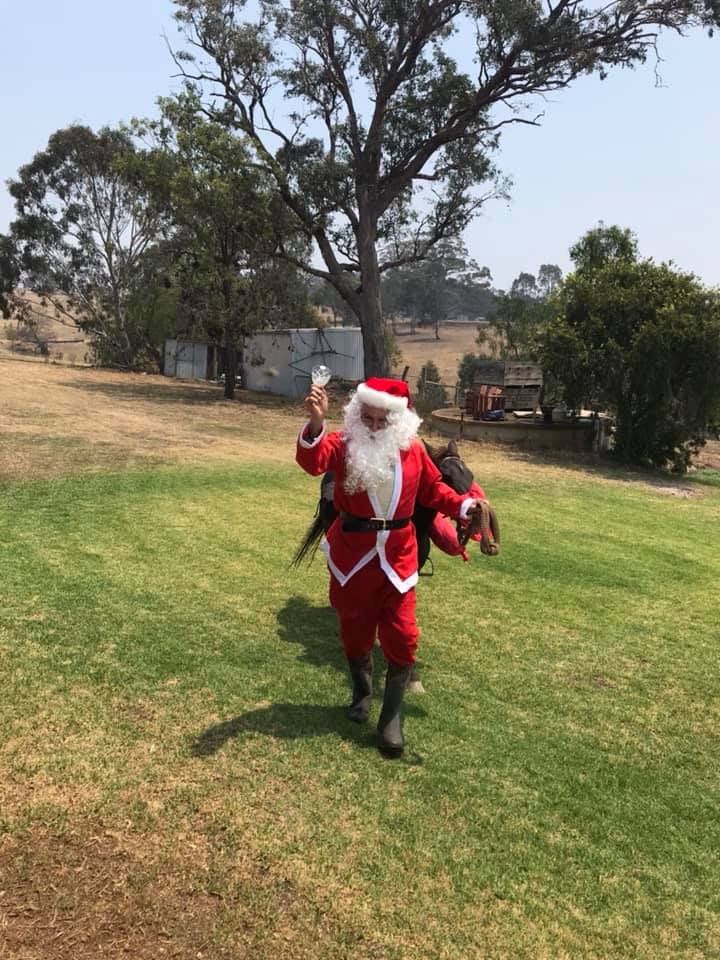 We were even incredibly lucky to have Santa to visit (!) along with Rudolph, his very horse-like looking reindeer. Santa walked down the drive, ringing a beautiful crystal bell – not unlike one my mum treasured ;) – and singing in a rather offbeat voice. He knew ALL sorts of things about our family. Unfortunately my Dad was late arriving for lunch, so he didn't meet the tall, rather slimmed down (must be the drought) jolly old man in red. But we were able to tell him; Santa really does keep a naughty and nice list after all. Yikes!
The day was topped off by some skiing time out on the lake. We were so lucky to pretty much have the whole Glenmaggie Weir to ourselves. I think everyone else was either sleeping under a gum tree or so full from lunch they thought they might sink. I know I would've had I ventured out on a ski. I let the kids take the Christmas day honours instead. Amid drought, feeding cattle and fires, there's still got to be some school holiday fun to be had, don't you think?





Love
Margareta x