Australian Blue Ribbon Cookbook by Liz Harfull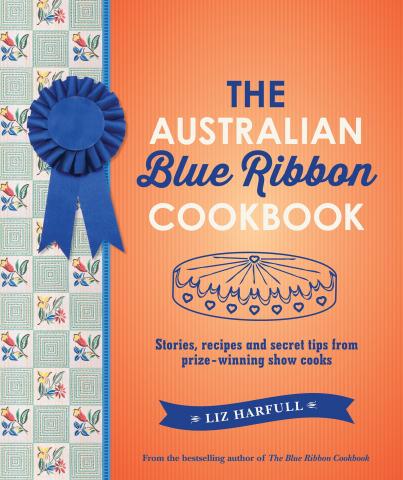 How many cookbooks are on your book shelves? If your kitchen is anything like mine, lots. But it's the tried and true favourites like Merle Parish's cook books, the CWA journals and the Australian Woman's Weekly selections that I keep returning to. THE AUSTRALIAN BLUE RIBBON COOKBOOK has just joined that exclusive club.
With a beguiling index that points the way to intriguing recipes such as Charlie's Rosella Cake, Cousin Barb's Jelly slice, Jaffa Friands, Linseed and Tumeric bread, Oriels Passionfruit Ssponge, Petticoat Tail Shortbread, Upside Down Lemon Delicious, and even Rod's Bloody Hot Tomato Sauce, this is one awesome and practical cookbook.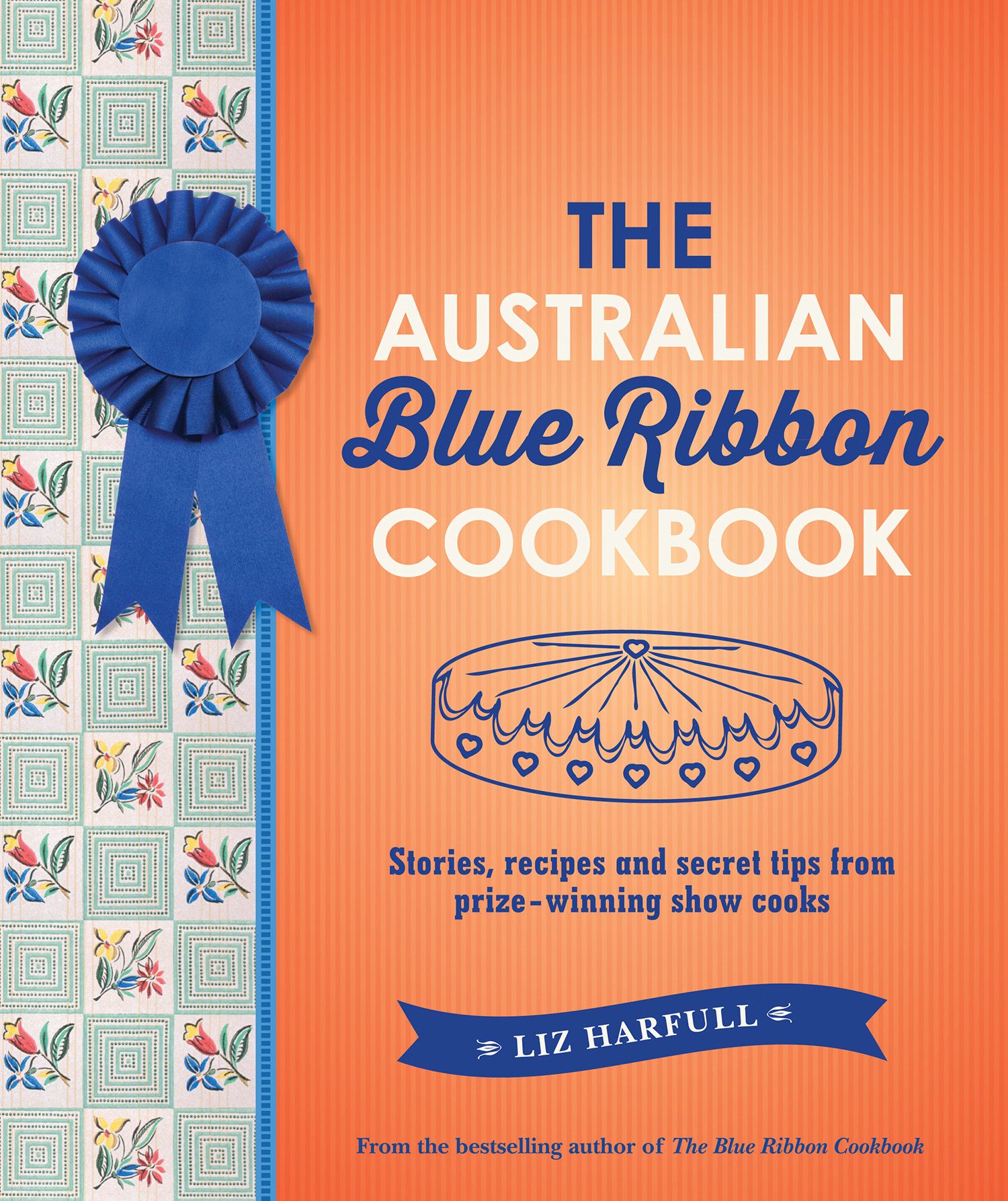 I found the package containing this delightfully presented cooking compendium, on my desk when I returned from a recent book tour for my own newest release MOUNTAIN ASH. Courtesy of Allen & Unwin publishers, I picked the book up with the intention of starting baking straight away. But as I headed to my pantry to drag out the mix master I got distracted by the wonderful stories behind each of the cooks who supplied the author, Liz Harfull, with their recipes. Subsequently, an hour later I was still in the pantry, a cup of tea by my side, reading these fascinating snapshots of a show cooks life.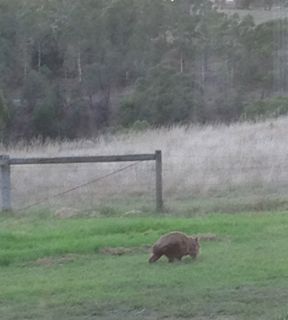 (Meanwhile the kids were out watching a wombat streak across the front lawn …) 
So be warned … THE AUSTRALIAN BLUE RIBBON COOK BOOK isn't only a cook book. Liz Harfull shares heart-warming stories from some of the country's most enthusiastic and talented show cooks. Wisdom, knowledge and generosity of spirit lurk amongst these pages in bucket loads and there is something delicious for everyone to try.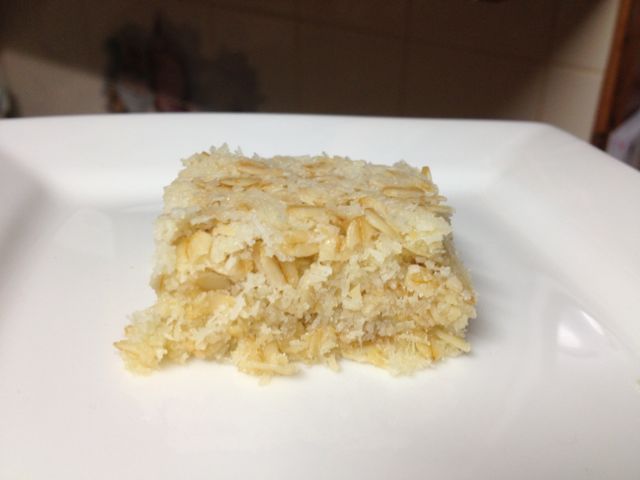 I asked Liz, how she came across so many show cooks and cooking families featured in the book … 
"It turned into something of a personal quest which took me all over Australia. I had a great deal of help from the 600 or so agricultural societies still staging shows in Australia, who were invited to nominate their local stars. Cookery judges, friends and family members also suggested people once they heard about my mission, especially after the wonderful Pip Courtney put the word out via a story on ABC Landline in September 2010.
So the real challenge in the end wasn't finding them, but deciding who to include. For me it came down to some pretty essential criteria. The cooks had to be willing to share a recipe that had won at least one first prize, or blue ribbon, in an Australian show, and even more importantly the secret tips not found in the recipe, but essential to making it work. The sort of knowledge learnt from personal experience, and often handed down in the kitchen from one generation to another. It wasn't essential that they were the most successful show cook in their area. What mattered most to me was a generosity of spirit and a genuine passion for their local show. So many of the cooks in the book are also volunteers, working hard to help stage shows as well as to prepare their entries. Without them this wonderful Australian tradition would have faded away long ago, and our communities would be much poorer for it."
So I'm hoping that the book encourages people to rediscover agricultural shows, and maybe even have a go at entering. You never know, with these recipes and the tips provided by both the cooks and judges, they might even win their own blue ribbon!  And they will be doing their bit to keep the tradition alive."
Well, you're certainly achieving that at our homestead, Liz!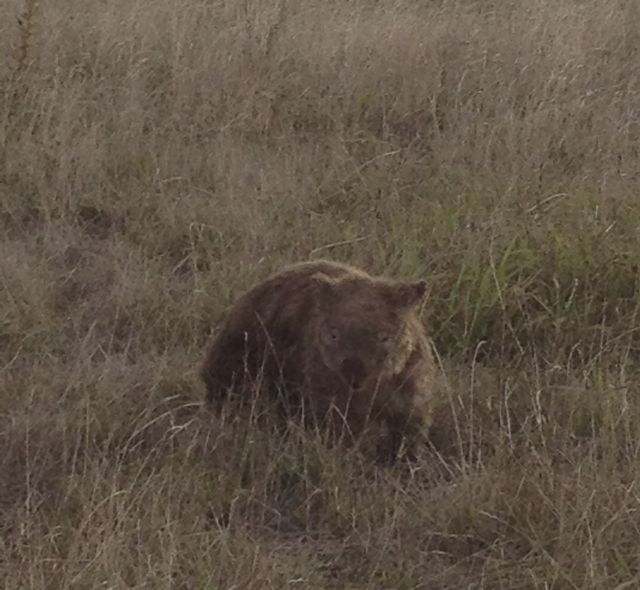 Our nine-year-old daughter (after I hauled her out of the house paddock where she was taking photo's of that said wombat …) 
… and I finally decided to make 'Cousin Barb's Jelly Slice' because jelly slice is usually one of my specialties. This particular recipe had a massive twist on the one I regularly make, and the finished product was simply delicious. 
The other slice, which had the men of the house hovering around the oven, was the Oat Shortbread Slice. Yum-my! And it was perfect for my daughter to make on her own, with a simple recipe and instructions …
Today I've also just made a version of my own, dribbled in chocolate. (Excuse me while I kneel down and pay homage
 Ahem …)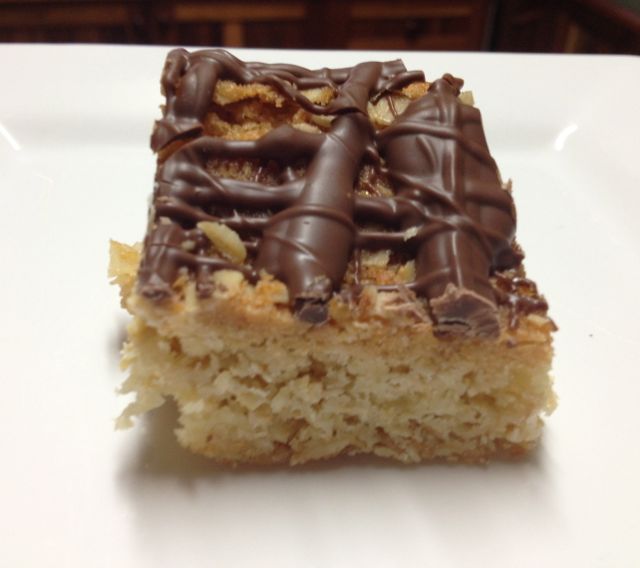 The 'Tips from the Cook' followed by 'Tips from the Judges' that are detailed for each recipe, were also an added bonus in my view. These snippets of wisdom made sure you got the recipe 'just right'.
Our farm is a hive of activity, particularly over the weekends so every man, woman and child (and wombat) who came through the door was given a piece of both slices to try.
Cousin Barb's Jelly Slice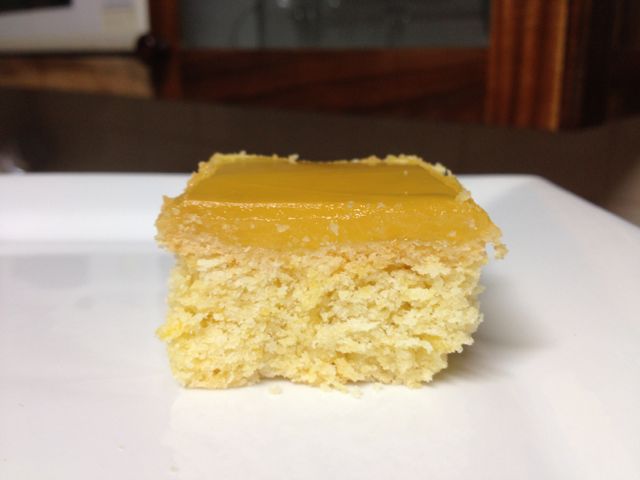 And
Oat Shortbread Slice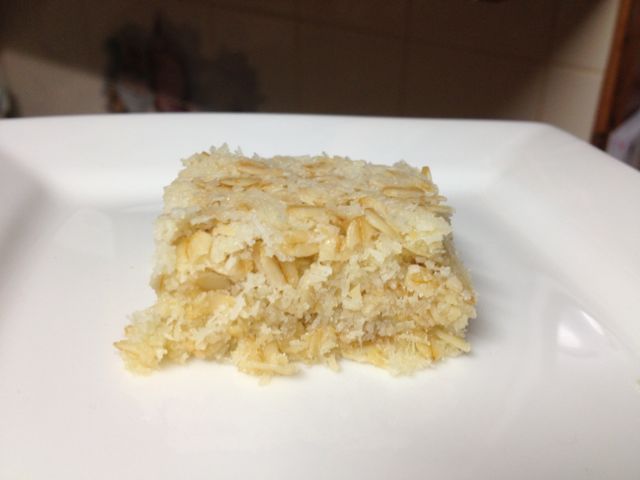 The verdict?
For those with false teeth, the Jelly Slice was a winner as there was no coconut to play havoc with ones choppers. It was light, and with the lemony top, was very refreshing.
On the other hand, for those with their own teeth, the Oat Shortbread Slice has now been entered into the 'slices we love and mum, can you make it again, and again … ' category. High praise indeed, especially now it's been spoofed up with chocolate
 Although now we have the non choc camp and the choc camp … No prizes for guessing which side of the fire I'm on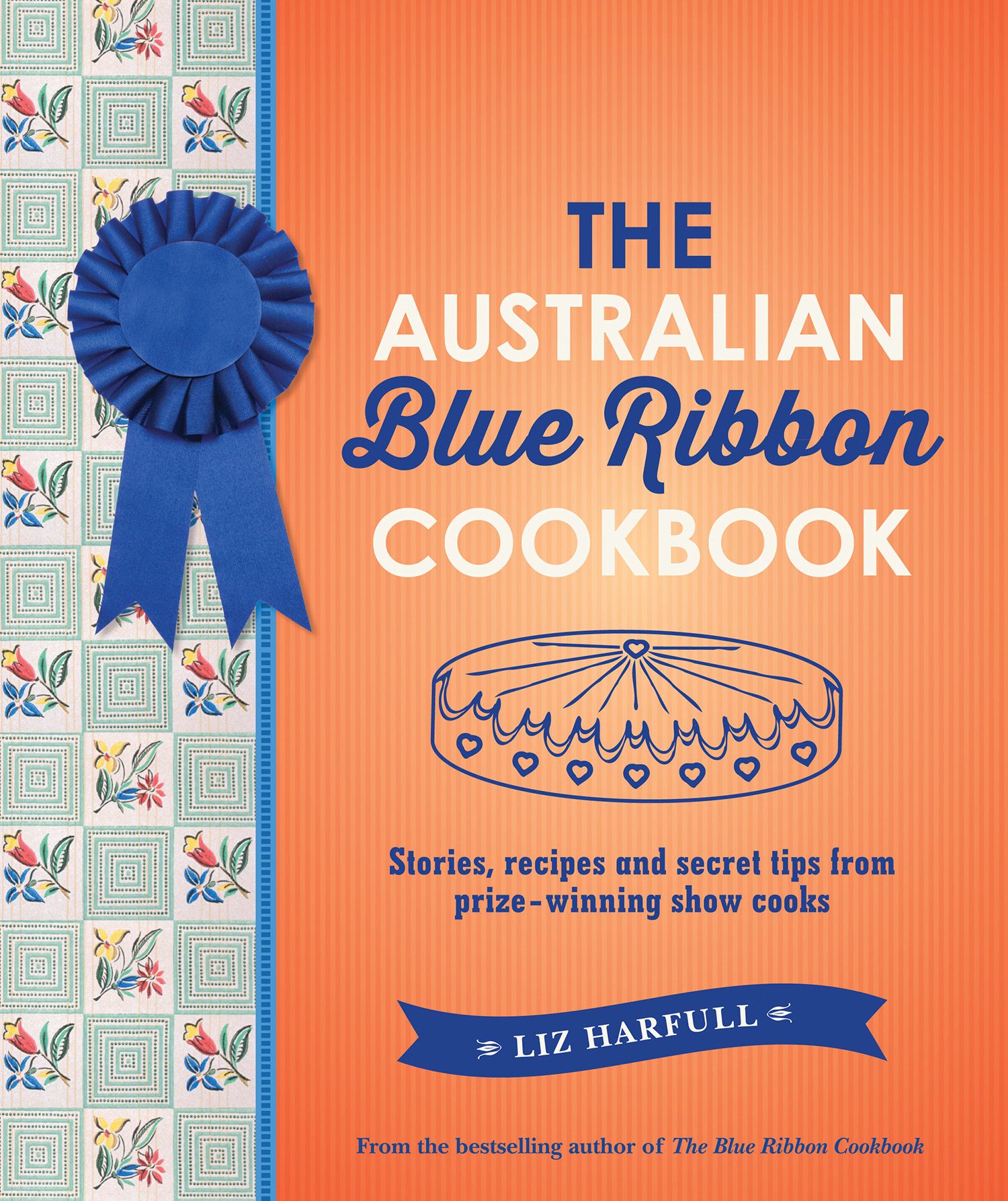 ABOUT THE AUTHOR
Liz Harfull is an award-winning journalist and Churchill Fellow who grew up on a small farm near Mt Gambier which has been in the family since the early 1860s. She worked for several newspapers before spending twelve years with a leading national public relations business specialising in agriculture and environmental management. In 2006 she walked away from being a co-owner/director of the business to focus on her writing and a passion for telling the stories of regional Australia.  Much to her astonishment, her first book, the best-selling Blue Ribbon Cookbook, took her to Paris when it was named runner-up in the Gourmand World Cookbook awards in 2009 against finalists from more than 50 countries.  It was followed by Women of The Land in 2012.  Today Liz lives in the Adelaide Hills, occasionally finding time to bake scones and make jam, while juggling a busy writing career and volunteer work on a national council representing rural journalists and communicators.
http://blueribboncookbook.com.au/
Book provided per courtesy of Allen & Unwin.
PUBLISHED: 26 March 2014
IMPRINT: Allen & Unwin
CATEGORY: Food
Hardcover 240p RRP: $39.99 / Ebook available